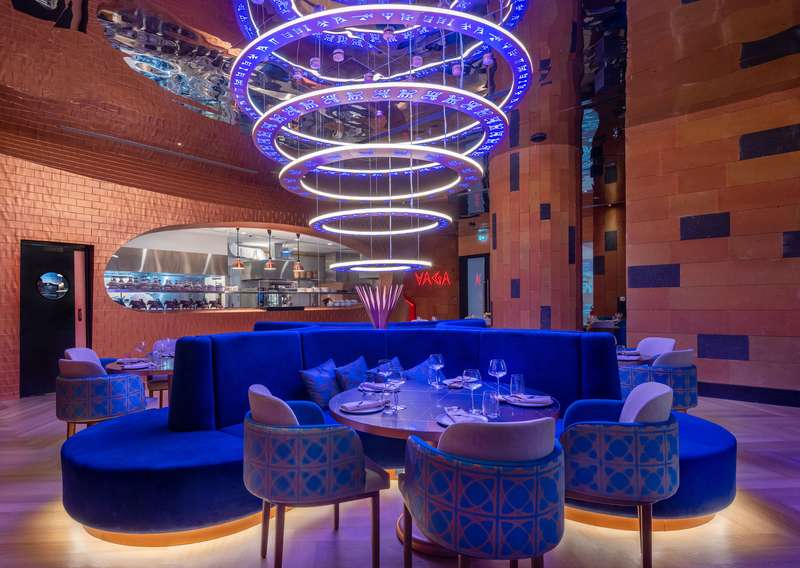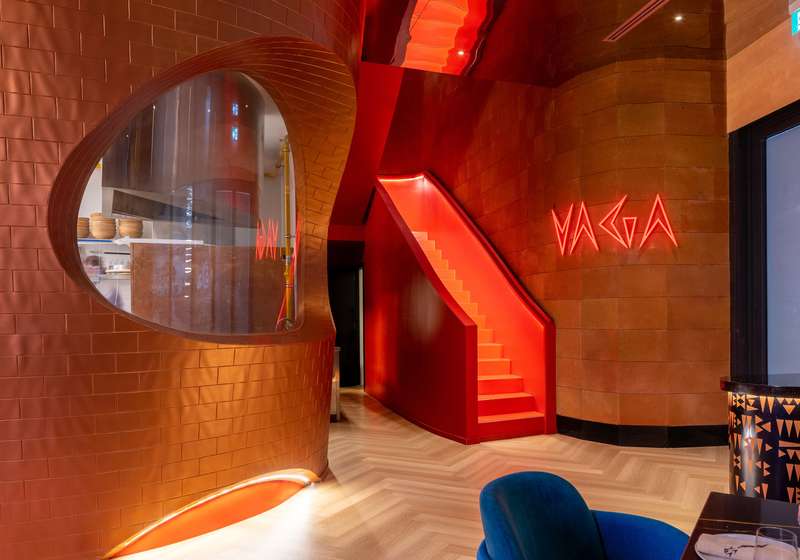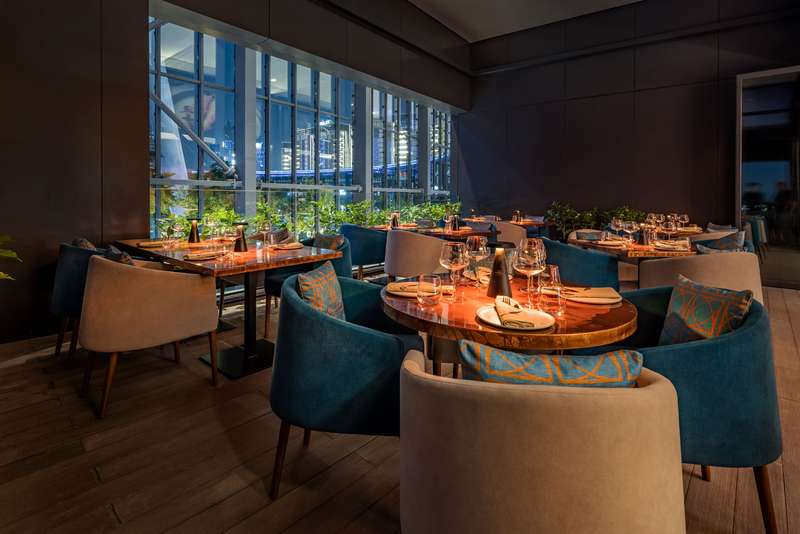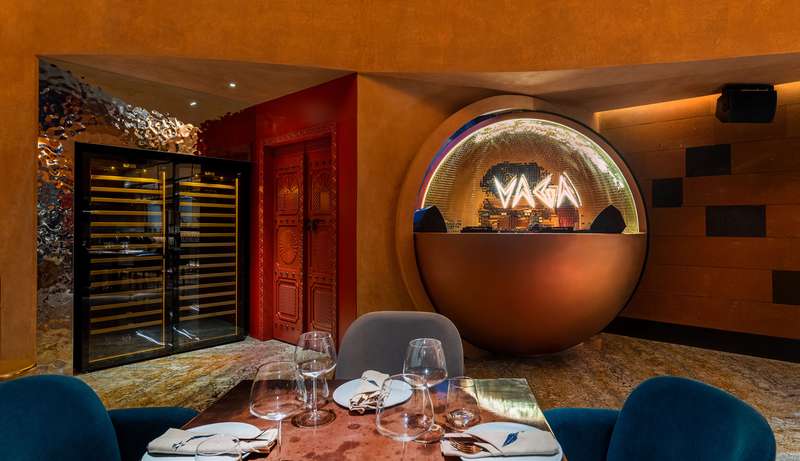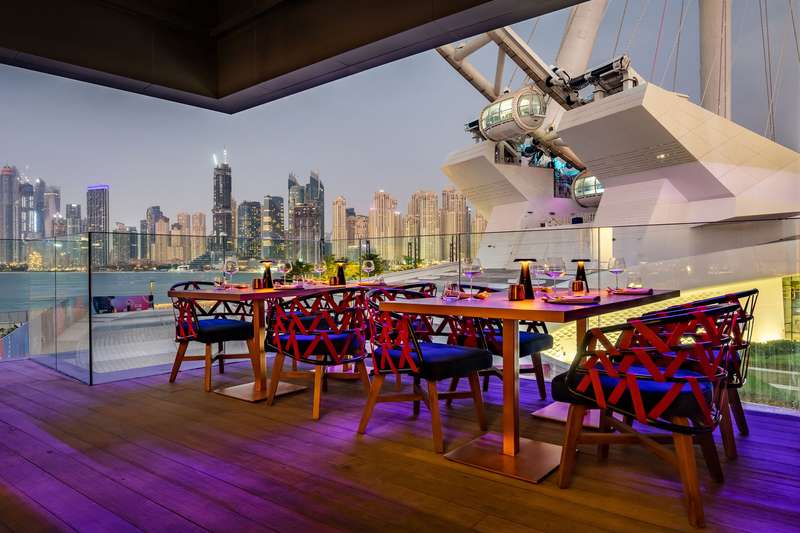 VAGA Dubai is the latest food and beverage hotspot in Bluewaters Island. The restaurant boasts extraordinary views of the world's biggest and tallest Ferris wheel, Ain Dubai. The name VAGA is drawn from the word vagabond, meaning nomad, which is the inspiration behind the concept. VAGA sets the inimitable scene of a world-fresh time traveler.
Designers have melded two traditional distinct and vibrant cultures taking diners on an exhilarating journey. VAGA contracted 4SPACE to design a contemporary restaurant that would be home to Arabic cuisine and the colourful Armenian culture. 4SPACE has created a colourful lifestyle destination on Bluewaters Island. The exceptional space is fluid and gives a sense of movement representing the wandering, explorative nature of the namesake vagabond.
VAGA Dubai is spaciously spread over two floors. Downstairs, diners can enjoy one of the four exclusive pods, which sit directly beneath an eye-catching chandelier of large metallic rings that cascade dramatically from the ceiling. Each halo is painstakingly decorated with symbols. The entire group of pods is illuminated in theatrical blue lighting, which links to the nomadic traveler theme.
Diners appreciate a sense of kitchen drama. Two large windows are framed with copper tiles and open onto the kitchen and the busy chefs. Impressive textured and reflective steel ceilings are throughout the ground floor, giving a sensual visual depth to the space. Upstairs is where VAGA comes alive. An impressive bar takes centre stage in the dining area, and the interiors are in keeping with the lower floor with its muted terracotta tones and blue highlights. The rippled steel ceiling adds mystery and an illusion of an upside-down parallel world. VAGA's resident DJ is central in a rotating booth in the main bar. Or, for revelers who want a hint of secrecy, the DJ can also play in the private room. Enter the secret room through an old red Arabic wooden door into a world of speakeasy fantasy.