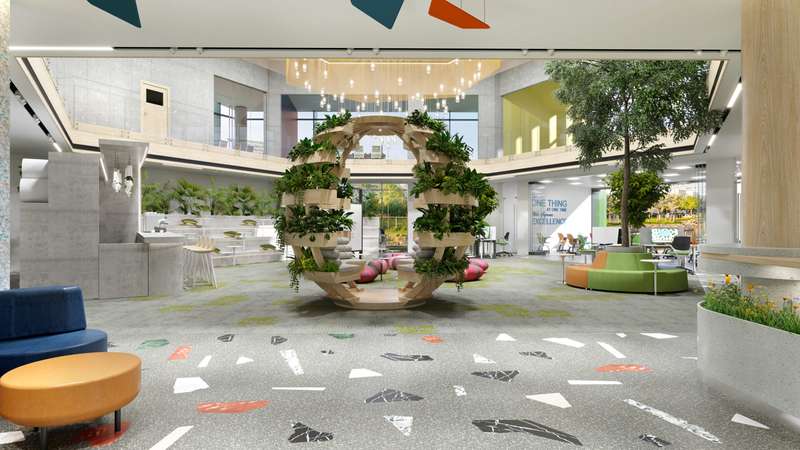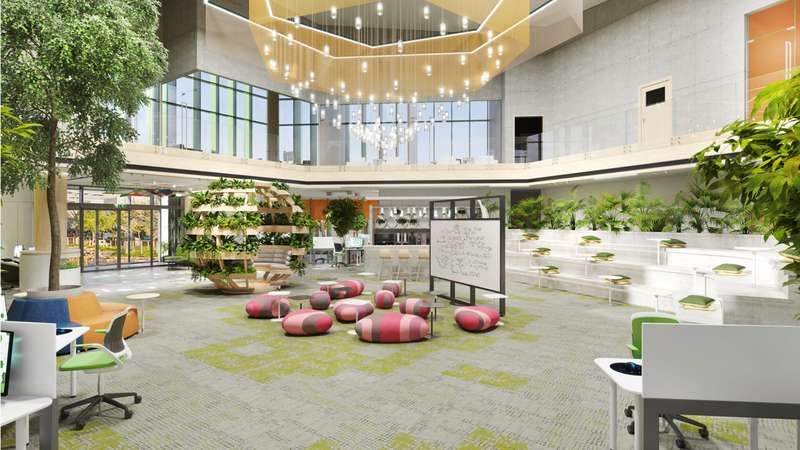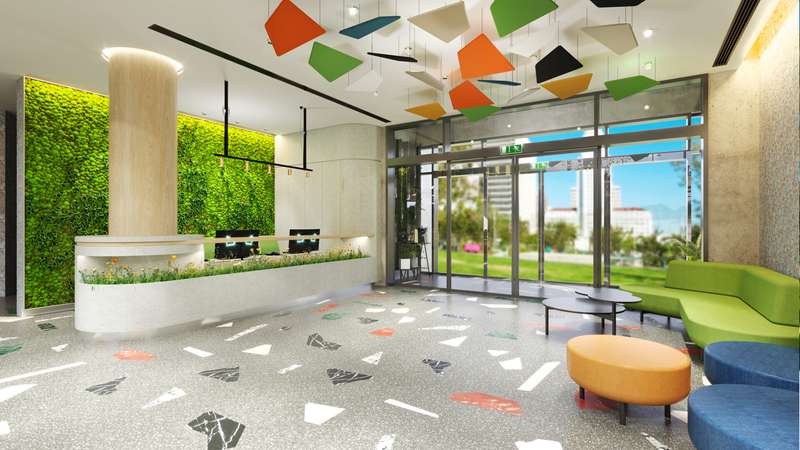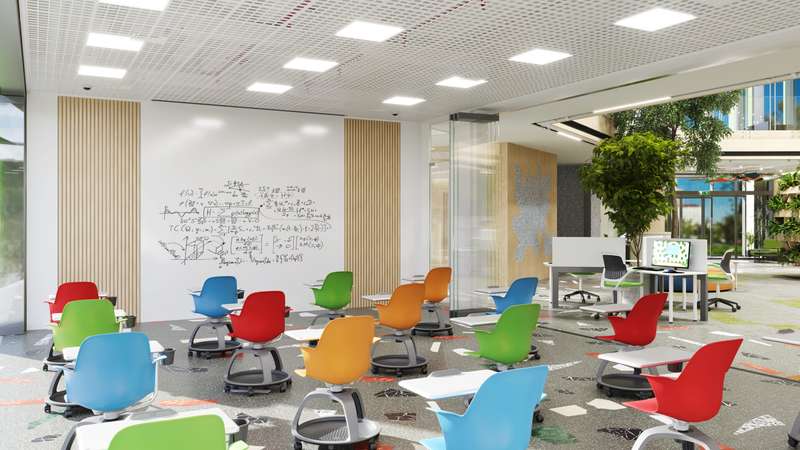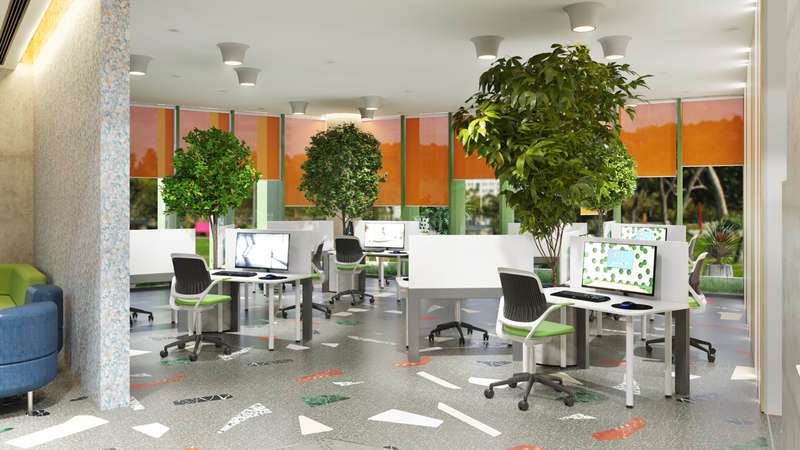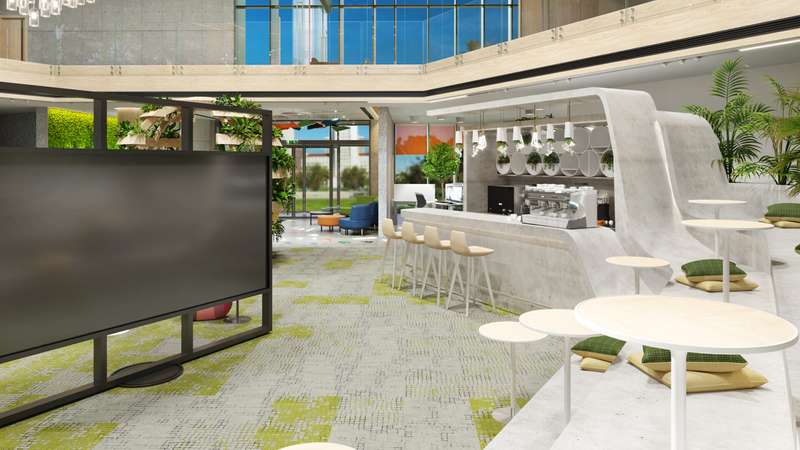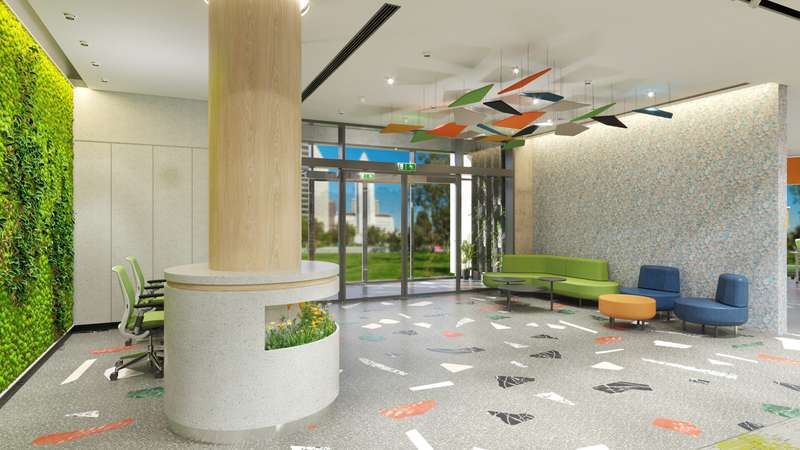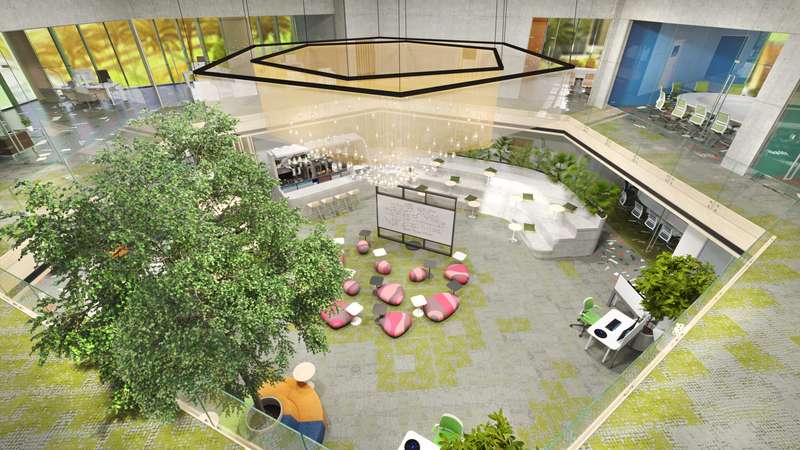 4SPACE's client, SEE Nexus, is known for being the driving force behind The Sustainable City, which is widely considered to be the world's first fully sustainable community. SEE Nexus plays the role of a trusted advisor for global stakeholders who are looking to achieve their sustainable goals. As part of their expansion plans, SEE Institute was created – a commercial mixed-use space that includes offices, an observation tower, conference rooms, villas, and other amenities.
The interior design of SEE Institute was an important aspect of the project, and 4SPACE, an interior design firm in Dubai, was assigned to handle the office interior using a biophilic approach and sustainable materials. The space promotes sustainable practices for the use of air, water, waste, and energy, and all of the materials used in its construction are LEED certified.
The interior design firm in Dubai, 4SPACE, incorporates biophilic design principles, which aim to connect people with nature and create a more productive and healthy environment. The space features plenty of natural light, greenery, and other natural elements that help to reduce stress and improve well-being. Overall, SEE Institute is a beautiful and functional space that showcases the potential of sustainable office design interior.