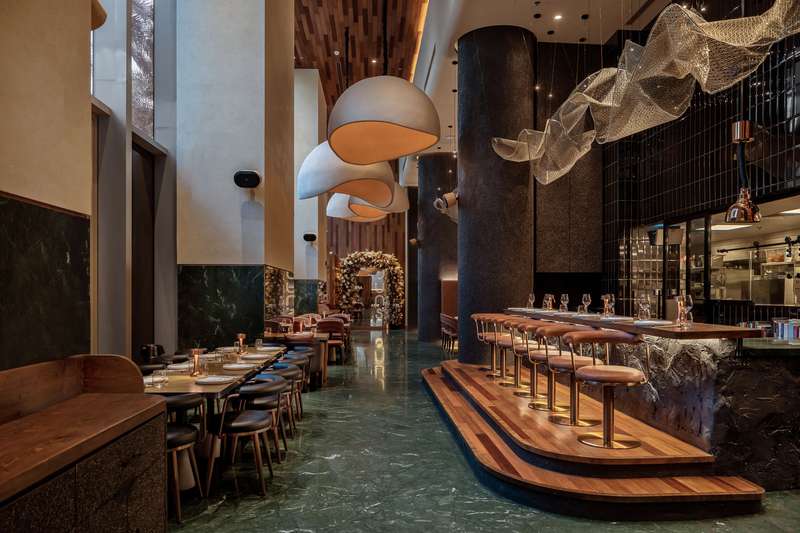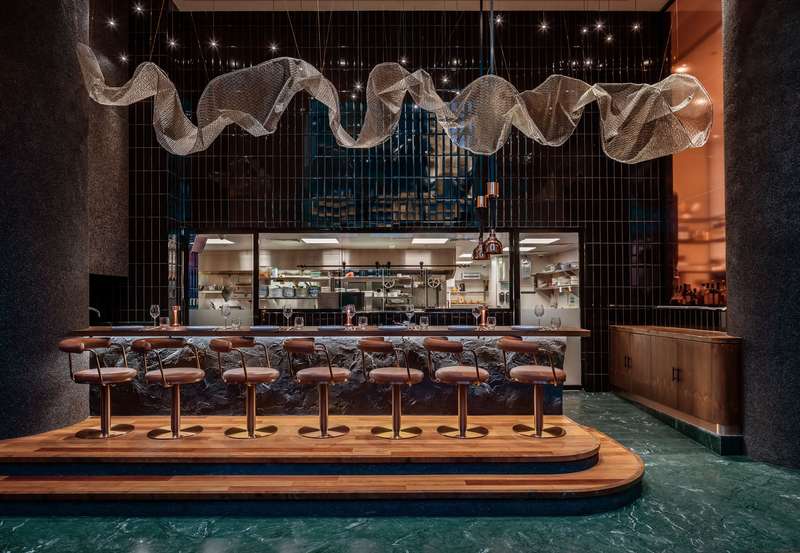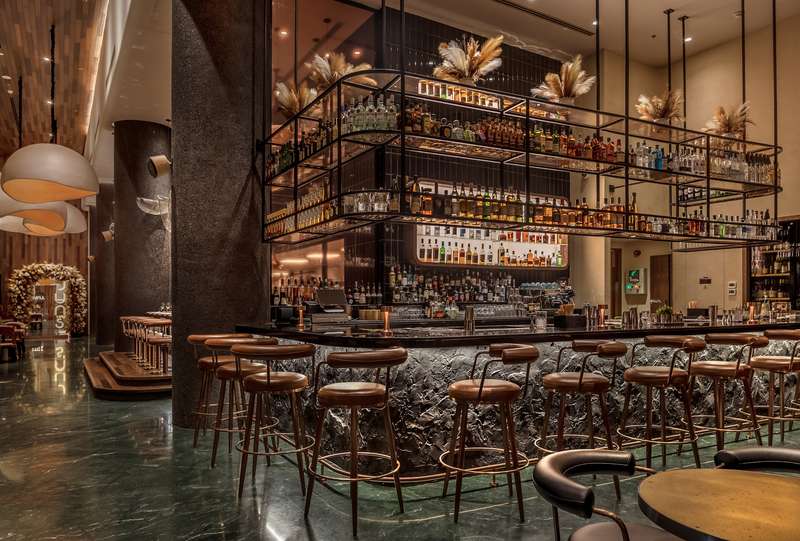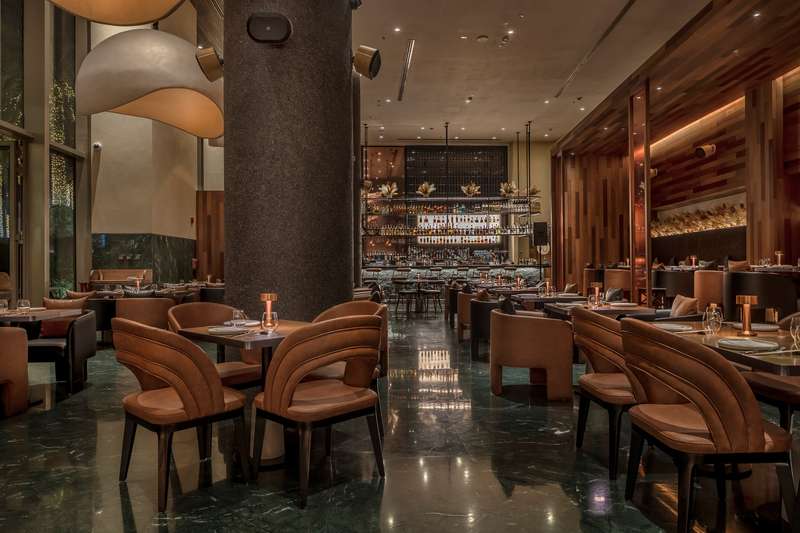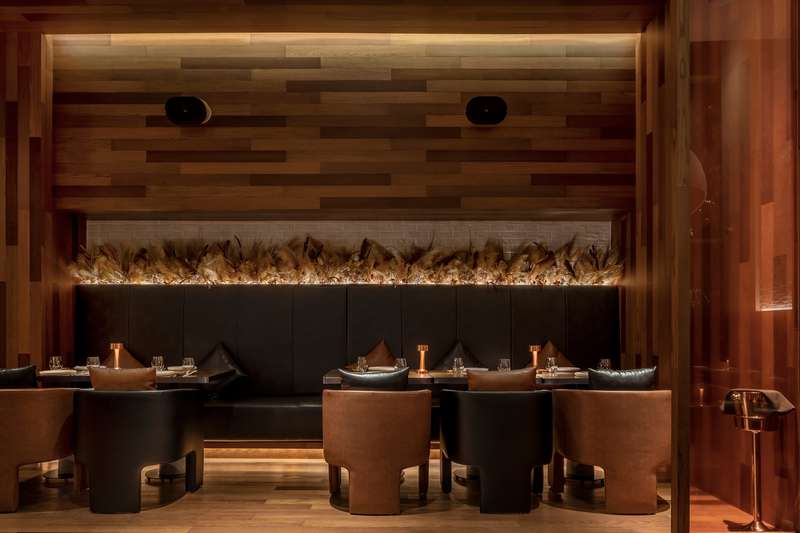 Jun's Restaurant in Dubai is the brainchild of eminent chef Kelvin Cheung. The progressive restaurant captures the harmonious blend of Asian, North American, and French dining for which Cheung is so widely celebrated. Jun's Restaurant in Dubai is a collaboration between Cheung and United Arab Emirates-based Kings Group Ventures on Sheikh Mohammed bin Rashid Boulevard. The dining destination features an expansive outdoor patio area with enviable views of the Burj Khalifa. 'Jun' is translated from Mandarin into 'embracing the spirit of a steed'.
Kelvin Cheung and Kings Group Ventures provided a brief for a restaurant that is bold, modern, simple and approachable. They wanted a sleek, contemporary venue with slightly rough edges. Jun's offers a warm environment that invites visitors to connect over food.
4SPACE created Jun's Restaurant in Dubai concept to celebrate community, coming together; a place where guests can gather to celebrate the importance of life. The inspiration is drawn from horse stables, and the vibe reflects the natural materials that are simple, sleek, rustic, and refined. The soothing interiors are of a sand-colored palette with natural materials and various interesting textures, including timber, marble and white bricks.
Jun's Restaurant in Dubai was initially two different units with a total combined area of 515 sqm. The various elements of the interiors come together to create an ambience that is welcoming and intimate. The neutral color palette gives diners a sense of calm and deep relaxation, while the textures give a cozy vibe. The raised seating area with the timber-clad walls, floor, and ceiling affords diners an elevated dining experience and an overview of the entire restaurant.
4SPACE has introduced various accents and details throughout the interior to make it more vibrant. The interiors blend sleek and clean lines with rustic and rough surfaces. Organically-shaped oversized pendant lamps hang from the vast ceiling cavern. Intricate suspended installations made of the unique I-mesh material cast shadows over the restaurant's walls, adding an extra layer of dimension to the interiors.