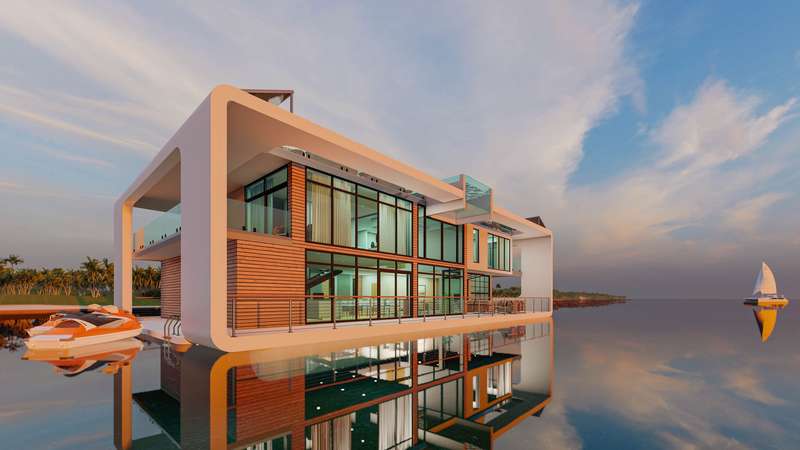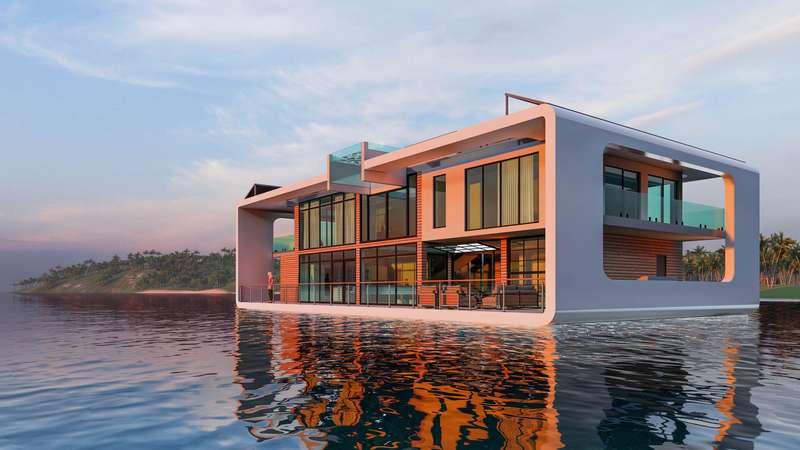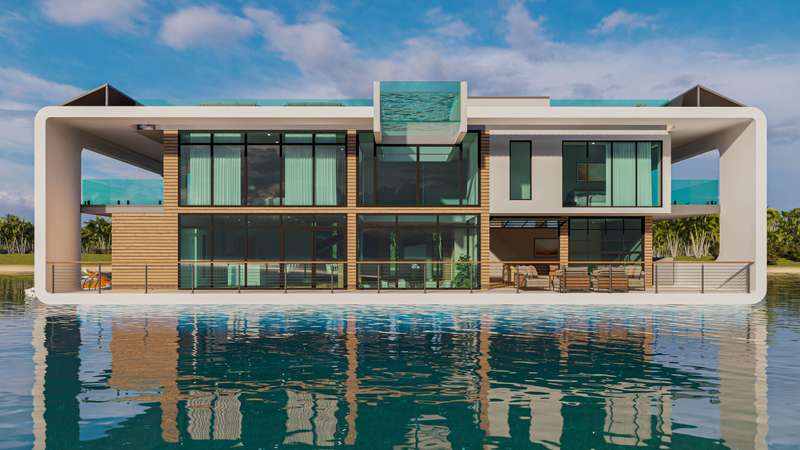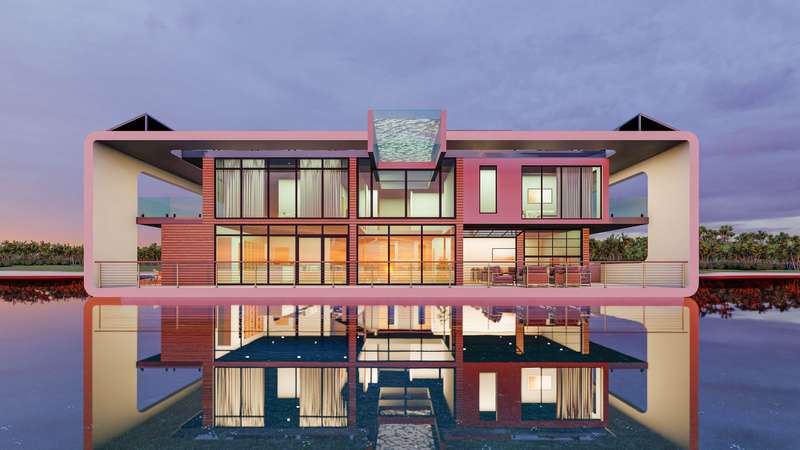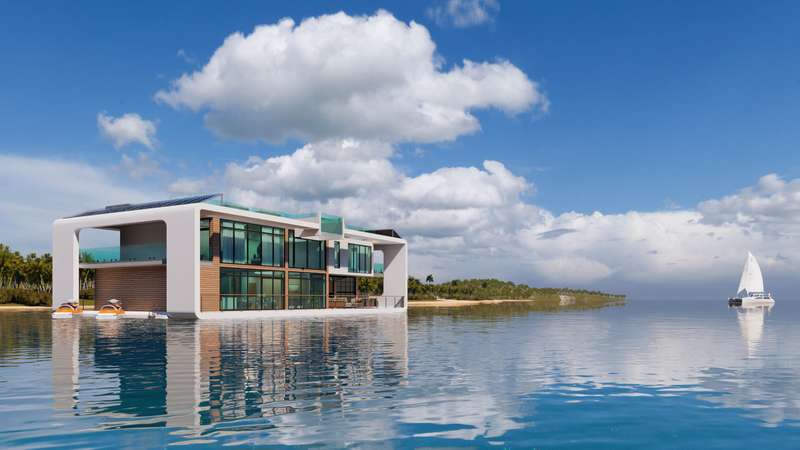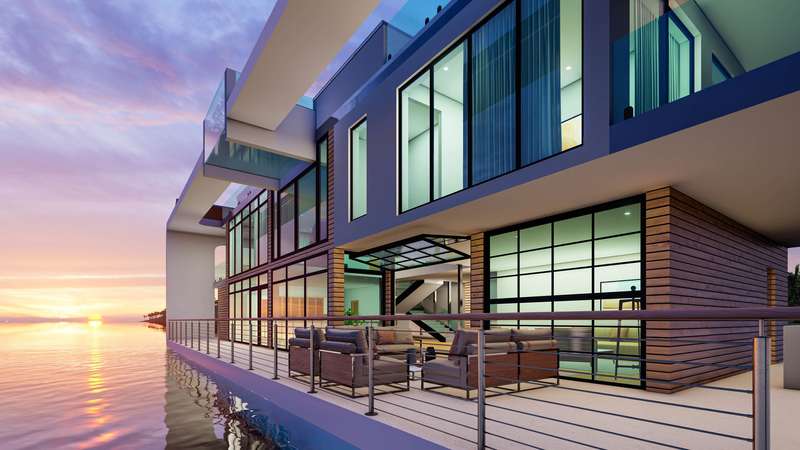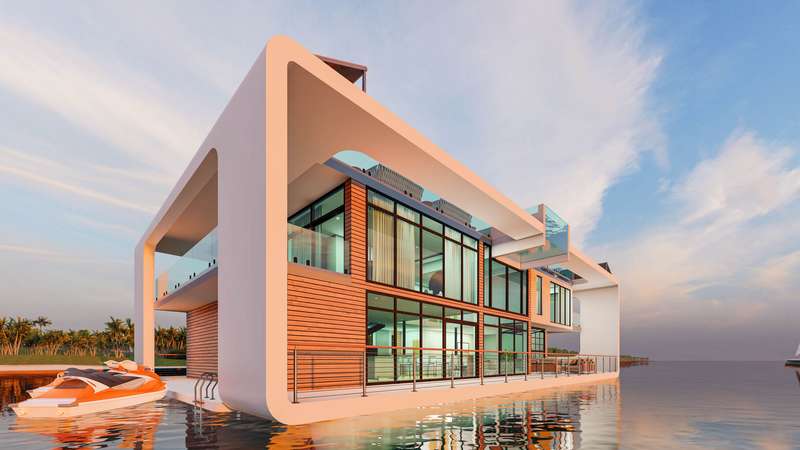 Welcome to the world of the Floating Villa, a revolutionary concept developed by Seagate Shipyard and El Bahrawy Group to transform the tourism sector in the UAE. This unique project is being developed in collaboration with leading architecture firms in UAE and aims to create a central floating hotel featuring six eco-friendly glass boat houses connected together, called Neptune.
The floating villas will be spread over two floors and will have a balcony, rooftop entertaining area and private swimming pool, providing a luxurious outdoor space to relax and unwind. These stunning villas are designed by some of the best architecture firms in UAE, ensuring the highest standards of quality and design. The interiors of these villas have been designed by 4SPACE, a leading architecture firm in UAE, and furnished by luxury car brand Aston Martin.
The Floating Villa's unique design combines the best of both worlds, yacht and home, to create an extraordinary floating villa. Each villa features four spacious bedrooms, each with its own bathroom, providing ample privacy and comfort. The kitchen, living room and crew quarters have also been carefully designed by the top architecture firms in UAE to ensure that guests have everything they need for an enjoyable stay.
One of the most exciting features of the Floating Villa is its sustainable technology. Each villa features self-sterilizing air filtration systems, ensuring that the environment is always clean and healthy. Additionally, automated technology allows for easy and efficient operation of the entire house, making the Neptune an eco-friendly choice for those who are environmentally conscious. The Neptune is also powered by solar energy, making it a truly sustainable project developed by architecture firms in UAE.
Overall, the Floating Villa is a unique and innovative concept that combines luxury, sustainability, and technology to create an unforgettable experience for guests. Developed in collaboration with the best architecture firms in UAE, the Neptune Floating Villa promises to be one of the most sought-after destinations for tourists and travelers alike.