Identifying a suitable interior design firm is of utmost importance to realize your dream and guarantee a successful final product. With Dubai being a metropolitan city, well-known for its cutting-edge engineering and lavish interiors, selecting the best company may seem overwhelming. However, with proper contemplation and investigation, you can explore the available designs and interior designers in the market, eventually making an educated decision. In this blog, we will lead you through the fundamental steps to help you pick the most suitable interior design services in Dubai for your venture.
Outline Your Project Specifications
Before beginning your search for interior design services, it is crucial to have an exact knowledge of your project's needs. Detail the expanse, budget, timeline, and special stylistic choices. Are you aiming to restyle a residential area, business, or hospitality area? Clearly defining these criteria will help you narrow down your selections and find a company focusing on the type of task you are wanting to complete.
Investigate and Pare Down
Begin your exploration by doing extensive research on interior designers in Dubai. Seek out Dubai-based interior design firms that have credibility and a portfolio that is compatible with your design tastes. Examine their websites, social media pages, and customer feedback to gain understanding of their design style, quality of work, and customer contentment. Put together a summary of companies that correspond with your idea and that have proven their capability with successful projects.
Determine History and Ability
Experience is a major factor in the success of an interior design firm. Look for experts and companies that have a significant amount of history in the field, as they are more likely to have the understanding, tools, and connections to handle your venture successfully. Evaluate their skill in diverse designs, materials, and project kinds to make sure they can fulfill your exact needs.
Review Portfolios and Case Studies
Take a close look at the portfolios and case studies of the shortlisted interior design companies in Dubai. Examine their previous projects to see if their design aesthetics and quality align with your expectations. Pay attention to the diversity and complexity of their portfolio, as it reflects their versatility and ability to adapt to different design challenges. Look for projects that resonate with your vision and demonstrate attention to detail, functionality, and innovation.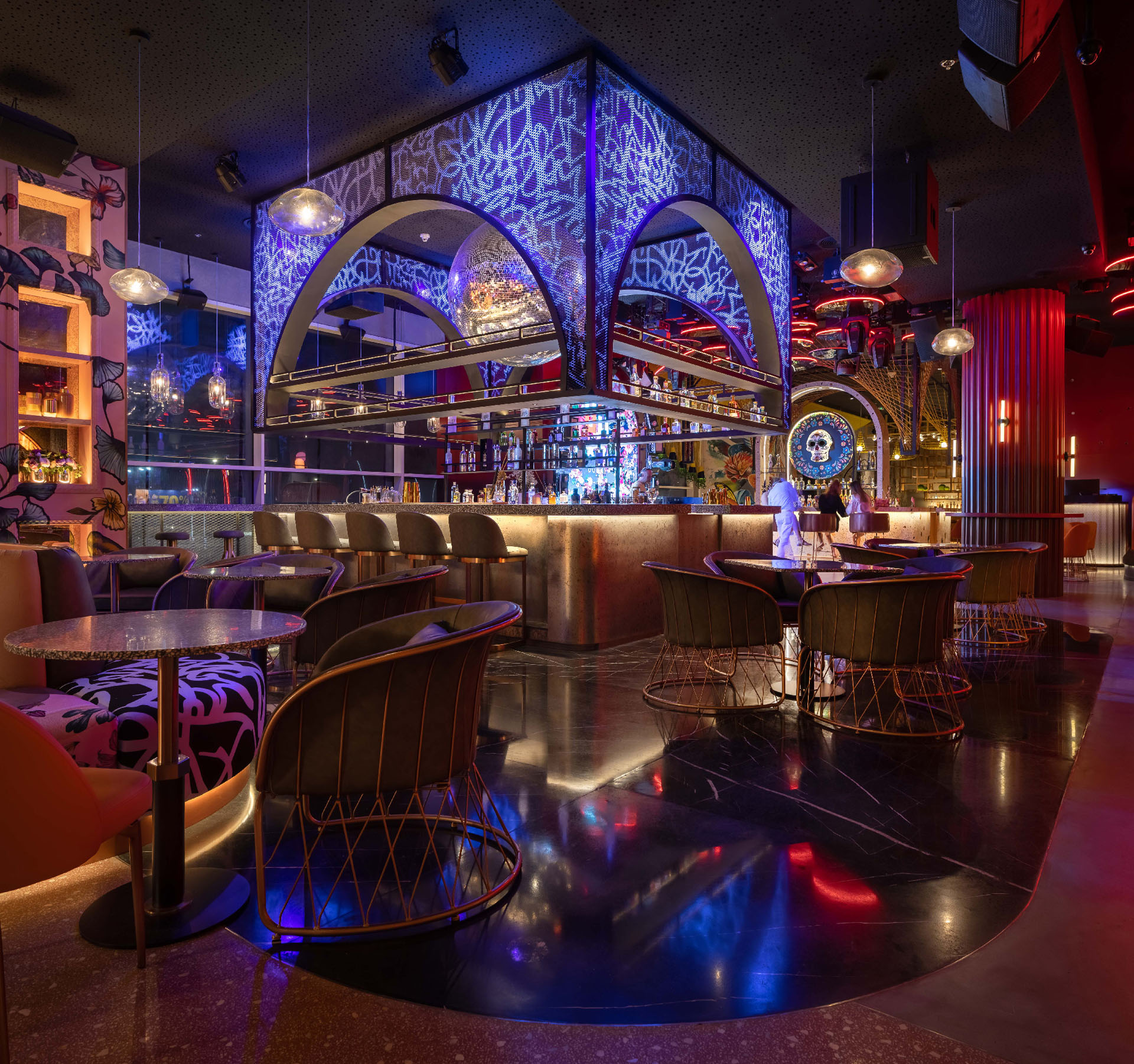 Check Credentials and Certifications
Ensure that the designers and interior design companies on your shortlist have the necessary licenses, certifications, and affiliations. Verify their credibility and professionalism by checking if they are registered with relevant industry organizations or have received any accolades or awards. This step will provide you with assurance about the company's commitment to quality and adherence to industry standards.
Organise Appointments
After limiting your list, set up appointments with the chosen interior design services. During these get-togethers, go over your project specifications, idea of design, budget, and timeline. Gauge their communication skills, comprehension, and passion for your endeavor. A dependable interior design service will carefully listen, present worthwhile advice, and supply creative answers to make your vision a reality.
Consider Client References and Testimonials
Request client references from the interior design services you are considering. Reach out to their past clients to gather feedback on their experience, professionalism, and the final outcome of their projects. Reading testimonials and hearing firsthand experiences can provide valuable insights into the company's reliability, responsiveness, and ability to deliver on their promises.
Examine Budget and Agreement
Converse about your budget with the interior designers during the consultation phase. Assure that they can work within your economic boundaries without degrading the quality. Also, thoroughly examine the contractual terms and stipulations, including payment plans, materials supplied, and project deadlines. Request thorough explanation about any unclear provisos or duties before putting your name on the contract.
In order to select a superior interior design firm in Dubai, one needs to dedicate diligence and open dialogue. To guarantee that the chosen firm is the suitable fit, it is important to identify the details of the project, investigate potential candidates extensively, appraise qualifications and portfolios, affirm credentials, coordinate appointments, look at customer reviews, assess budgetary resources, and review the agreement. To be successful in this pursuit, allocate the necessary time to locate a service with experts who can understand your concept and have the aptitude and tools to make it a reality. If the perfect interior design team is found, your area will be transformed into a beautiful and practical art piece in the radiant town of Dubai.