Within the bustling urban area of Dubai, an interesting pattern is arising – the resurgence of historical significance through up-to-date interior decor. Although the city is renowned for its contemporary architecture, more and more decorators are joining old-fashioned factors with advanced artistic elements. This article dives into the captivating sphere of current Dubai interior design, where tradition is the focal point, forming areas that pay tribute to the past while welcoming the present.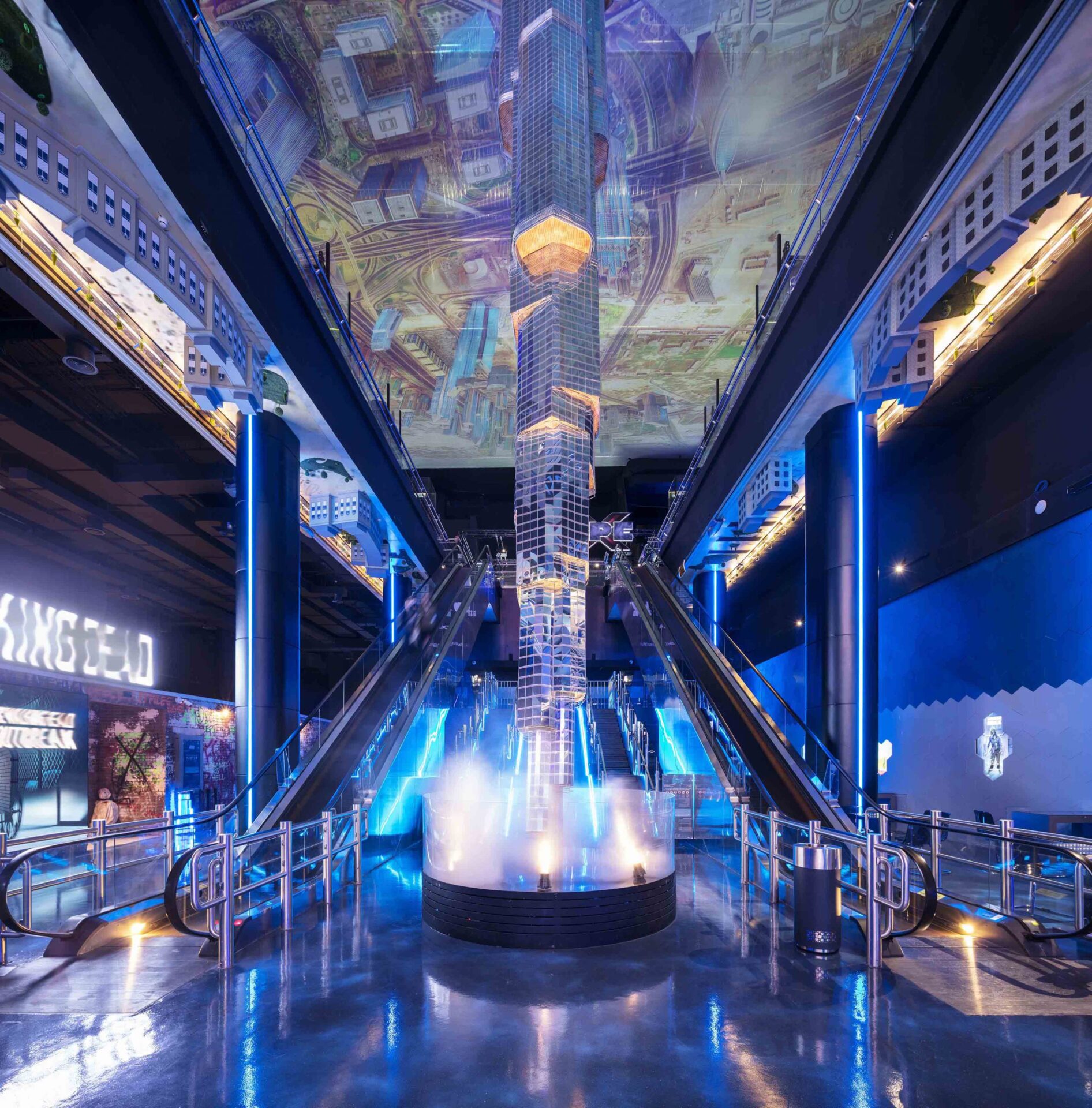 Acknowledging Ancestral Origins: Paying Homage to Heritage
 Incorporating traditional features such as Islamic designs, script, and materials into contemporary rooms gives them a hint of historical and cultural importance. These references to heritage add depth and distinctiveness to modern interiors.
 Architectural Synergy: Maintaining Historical and Contemporary Elements
 Dubai's planners and stylists have become expert at combining traditional qualities with the city's state-of-the-art structures. An amalgamation of elaborate curves, latticed screens, and contemporary minimal shapes creates a satisfying contrast between the ancient and the modern. This architectural harmony honors the past while meeting the needs of modern life.
 Arabesque Beauty: Complicated Designs and Features
The elaborate, geometric designs of Arabesque art have been used historically. Today, they bring a luxurious feel to the interiors of Dubai, decorating everything from walls to fabrics and fixtures. The classic beauty of these patterns endows modern rooms with an elegant aura.
 Luxuriant Colour Scheme: Lively Remembrances
 Designers nowadays honour the iconic vibrancy of the old-fashioned Dubai homes, which typically mirrored the desert environment, by introducing terracotta hues, intense reds, and lively yellows. Not only does this create a sense of nostalgia, but it also adds a comforting and inviting feel to the space.
 Exploring Innovative Techniques Using Classic Supplies: Renewed Artisanal Skills
 Timeless materials like lumber, marble, and brass are given a fresh look in updated projects. Complex woodwork, hand-crafted accents, and artisan methods are flawlessly matched with angular forms and modern coatings. The merger produces items that commemorate their roots while pleasing more modern preferences.
 Cultural Accounts: Describing Tales Through Design
 Decor in present-day Dubai frequently unveils its narrative via components. Textiles flaunting nostalgic themes, art that relates chronicles of days gone by, and classical-inspired furniture organizations all partake in the establishment of a captivating atmosphere. These design decisions permit curators and travelers to submerge themselves in the destination's lively annals.
 Contemporary Sitting Rooms: Shifting Ancient Meeting Places
 The majlis, originally a place to assemble, has evolved into its modern home furnishing. Nowadays, majlis often includes comfy furniture, up-to-date lighting, and a combination of ancient and modern decorations. Even though these areas stay true to their old-fashioned goal, they are adapted to match present-day living styles.
 By blending traditional and contemporary elements, present-day designers in Dubai create attractive and emotional interior spaces. They incorporate cultural motifs, structure, and tones from the city's past to create homes that capture the classic beauty of customary design but are also updated for a new era, resulting in spaces that are both reminiscent of a bygone era and cutting-edge.