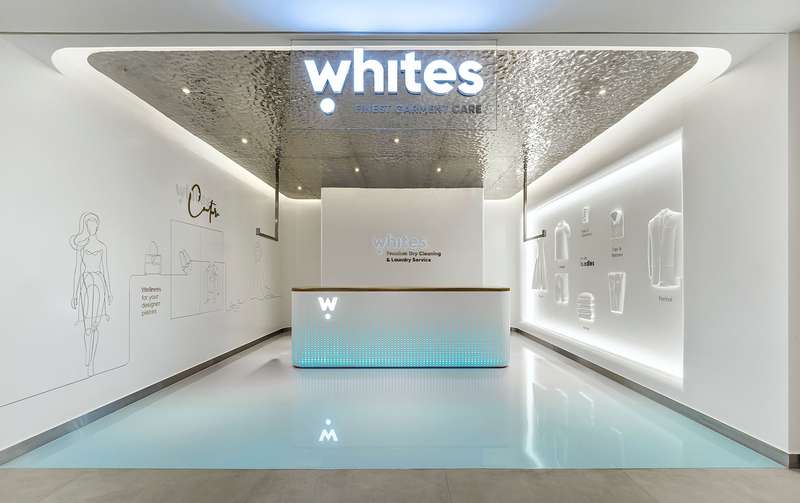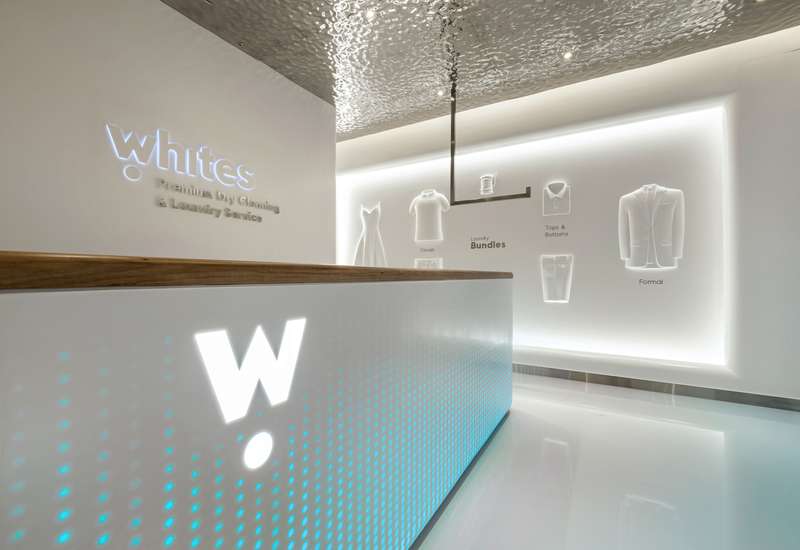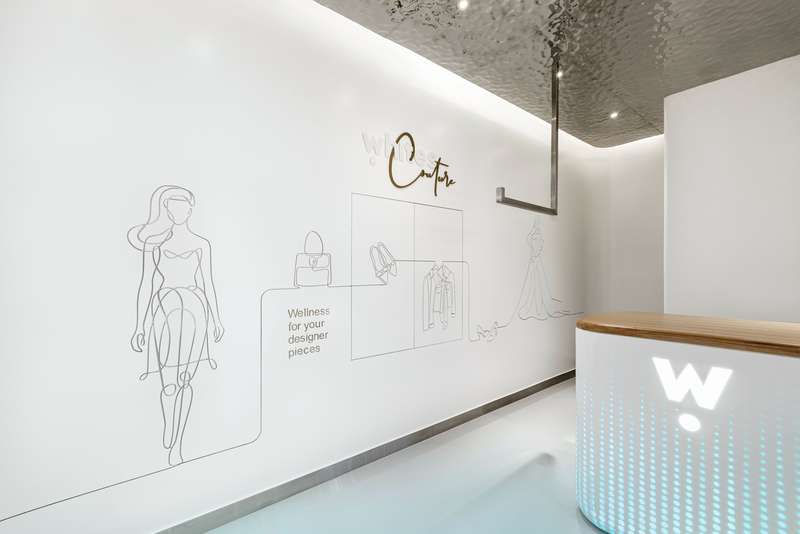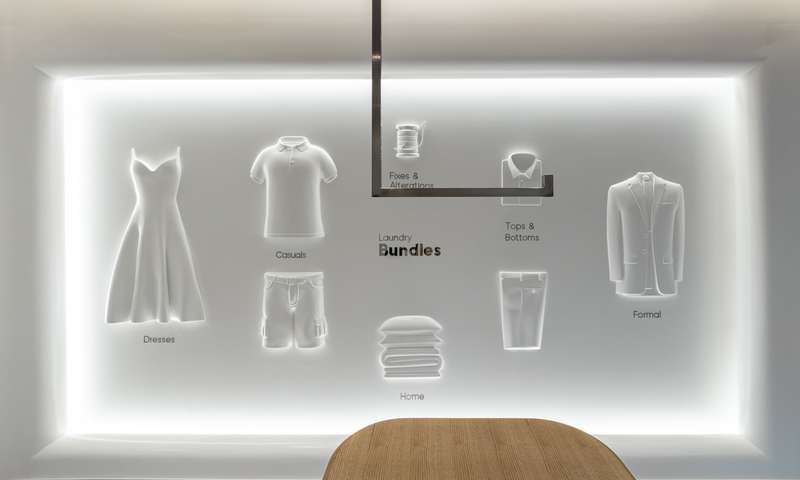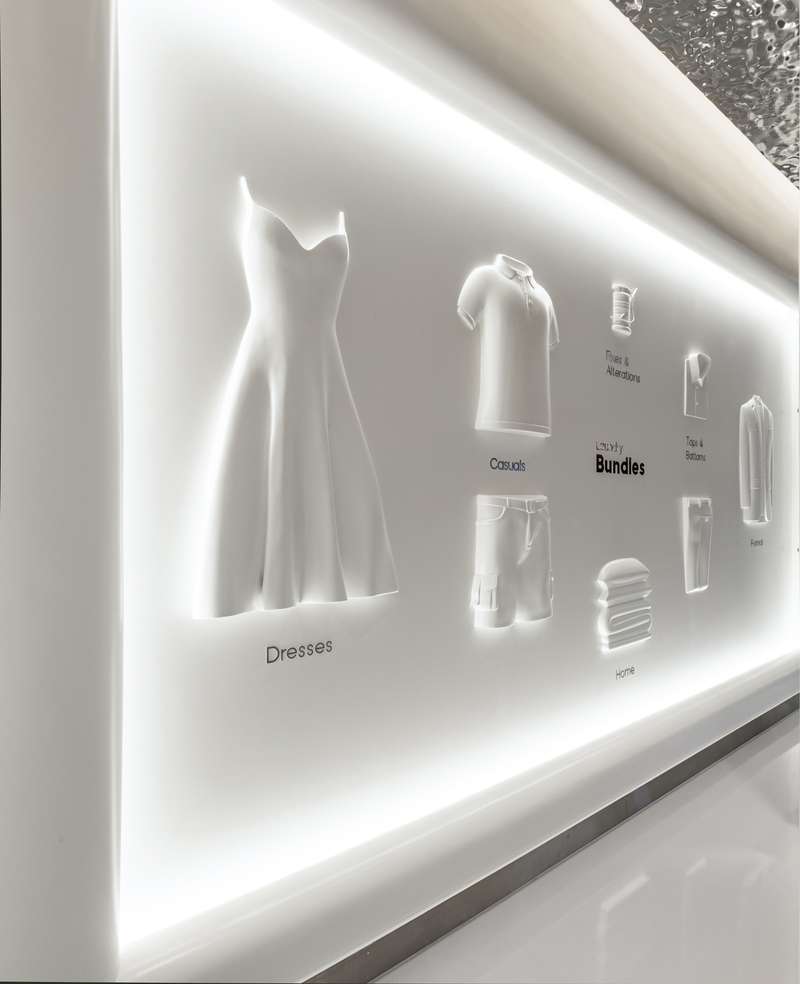 4SPACE focused on creating Whites modern and functional Retail Interior Design that enhances the overall customer experience.
Whites is a next generation premium dry-cleaning and laundry service. It offers the highest standards in garment care processing that is performed by highly skilled textile pros with the help of state of the art machines & technologies.
When it comes to the design of the shop, it plays a crucial role in attracting customers and ensuring a comfortable and functional space.
The color scheme revolves around neutral and calming colors such as white and sky blue. It showcases a clean and modern look, while also making the space feel bright and open; creating a modern and functional Retail Interior Design.
For the flooring, 4SPACE opt to crystal epoxy floor with a gradient to achieve the brand color. It is durable and easy-to-clean. It is ideal for high traffic areas and can withstand spills and stains. Epoxy is also environment friendly. Resinous epoxy coatings, polyurethane, polyprotic and silicone, are completely inert once they dry and catalyzed which means they are environmentally safe. In other words, when the epoxy resin dries, it cannot contaminate the environment.
The equipment are top-of-the-line and energy-efficient to ensure sustainability is met.
For the main counter, 4SPACE opt for a Corian with acrylic and indirect lighting.
The decorative wall elements are very simple and minimalist, it enhances the overall aesthetic of the space while maintaining a clean and uncluttered look. 4SPACE maintained quality over quantity, and chose pieces that add visual interest without overwhelming the space which is aesthetically pleasing. By keeping it simple, 4SPACE created Whites modern and functional Retail Interior Design.