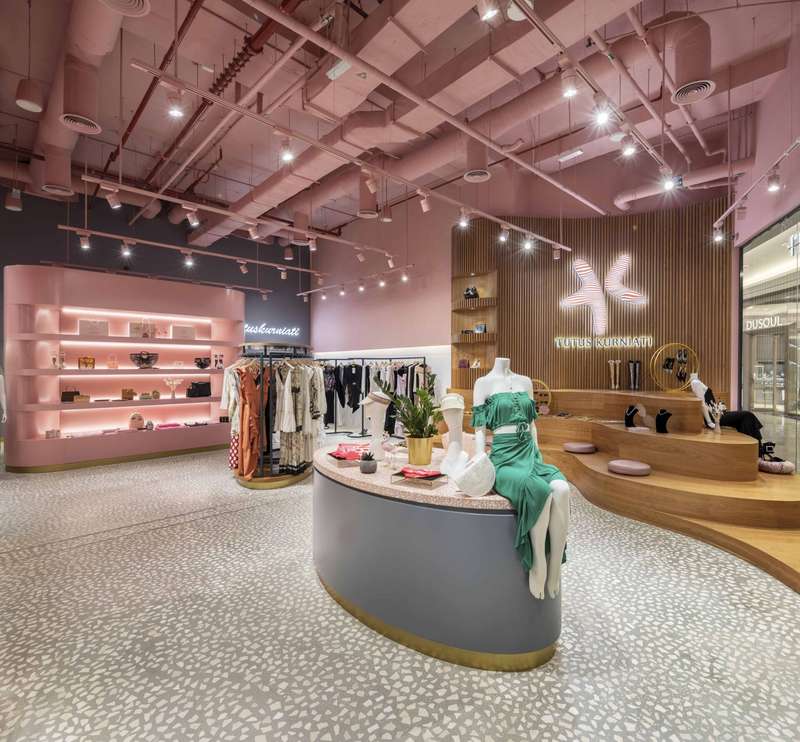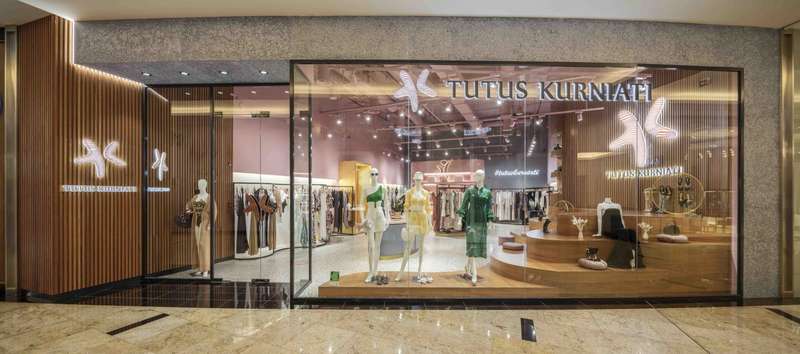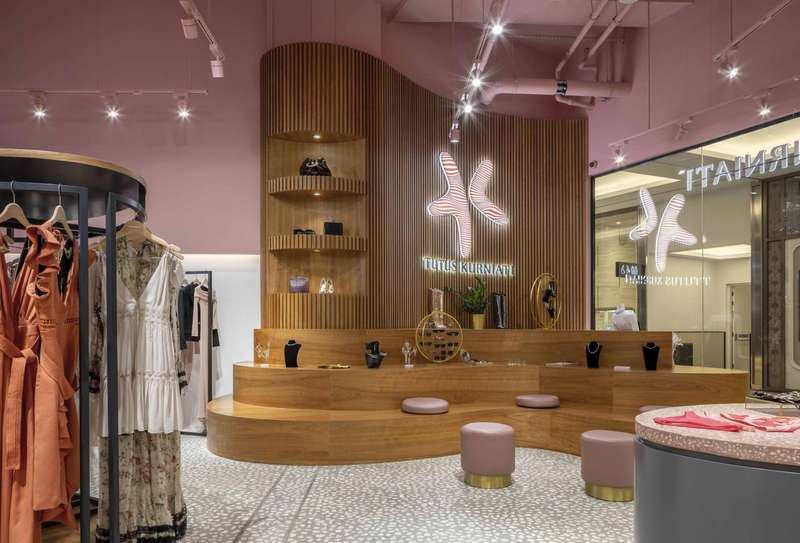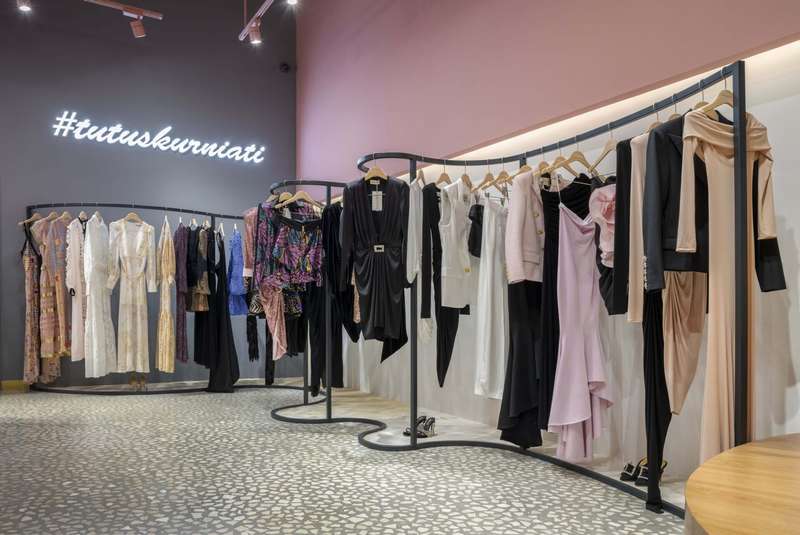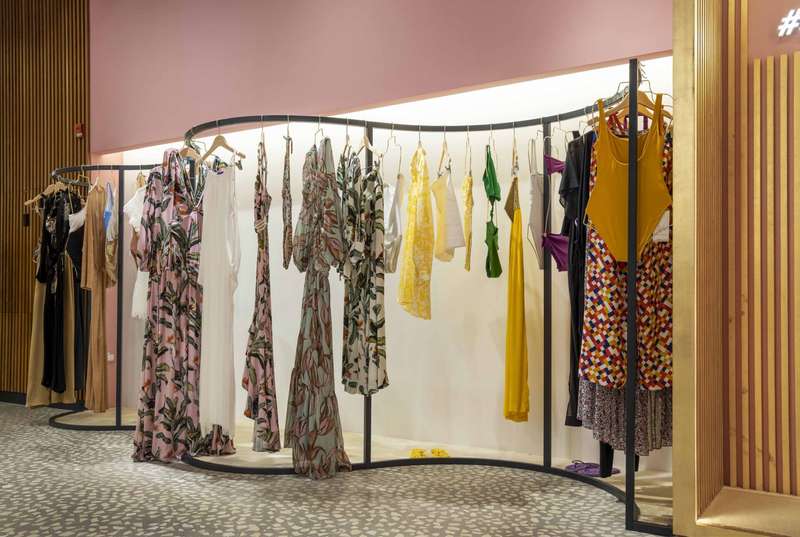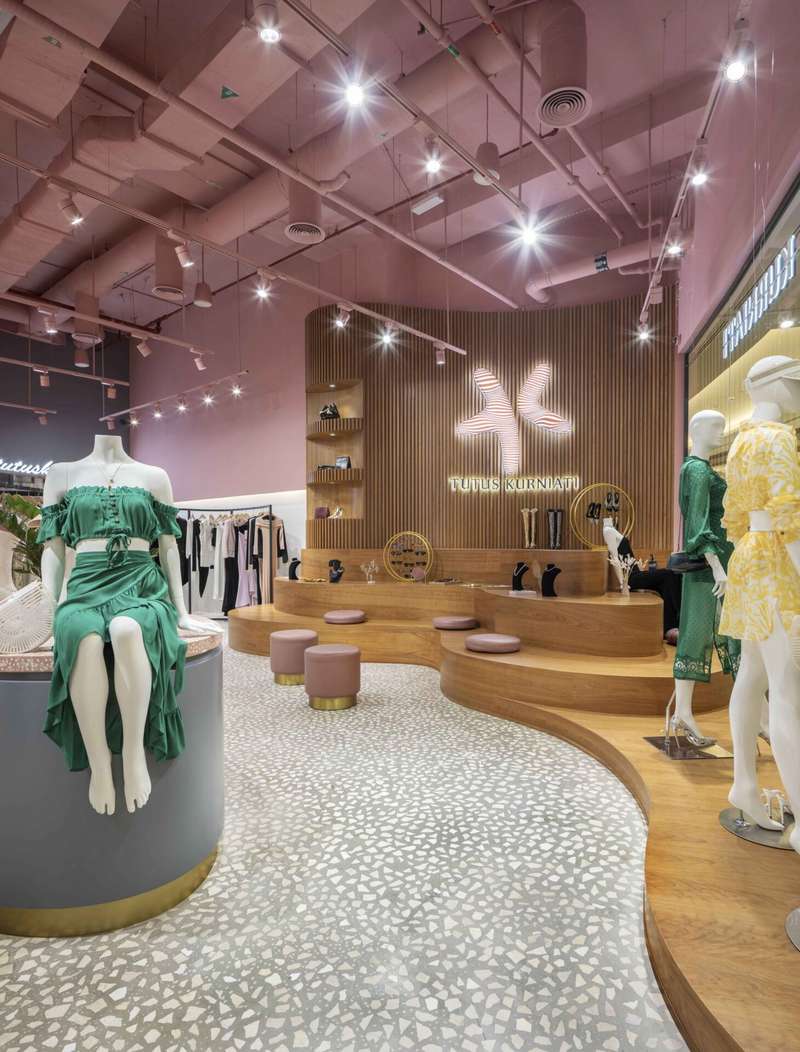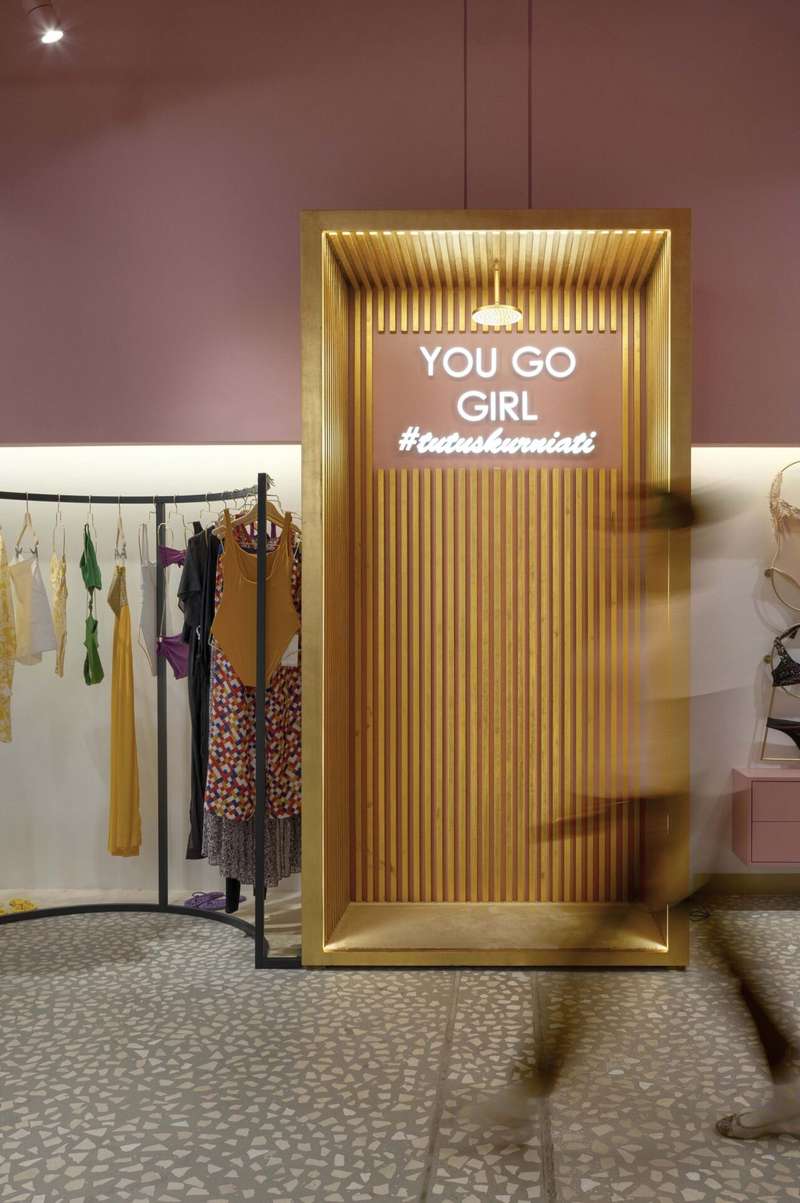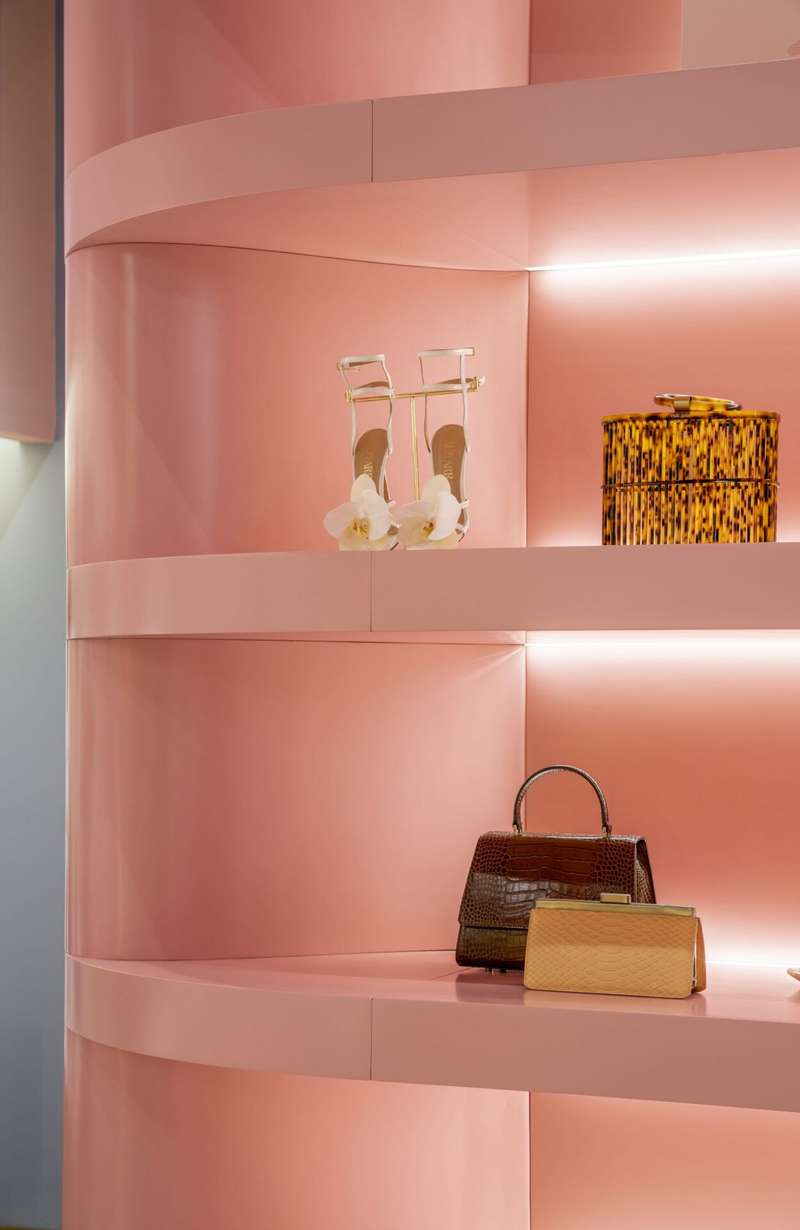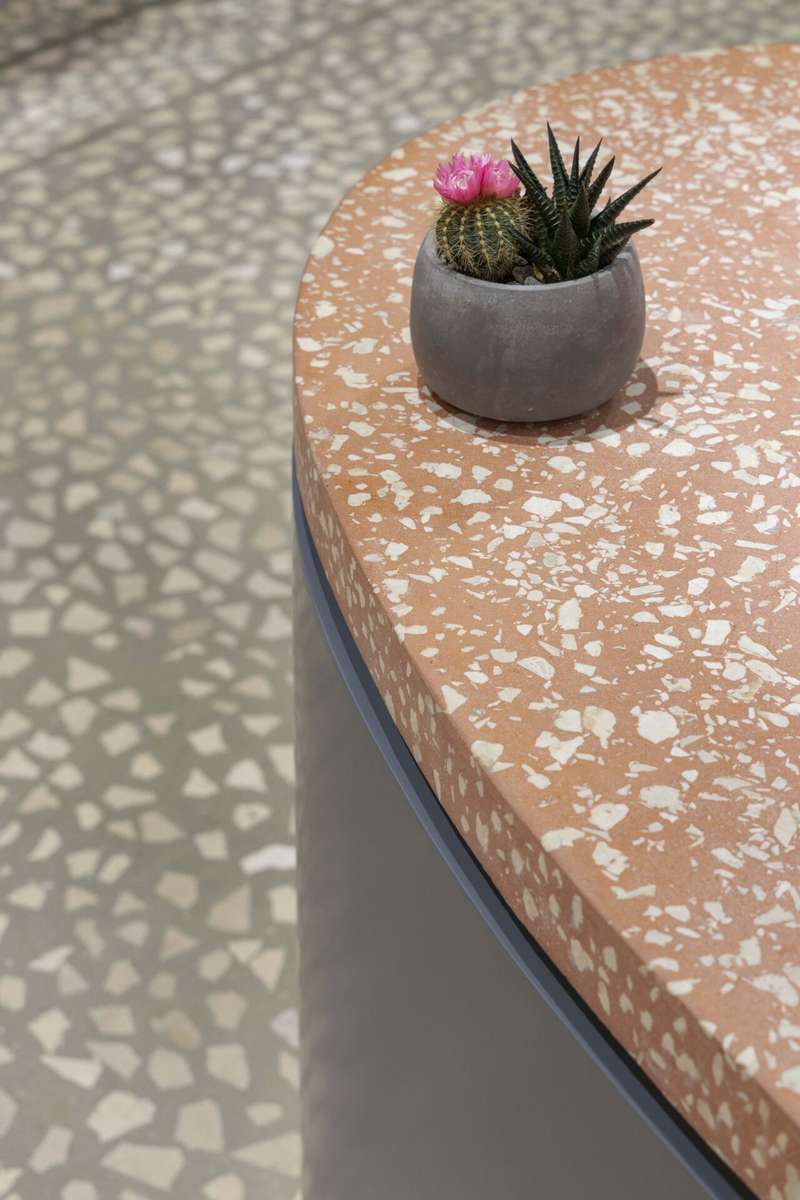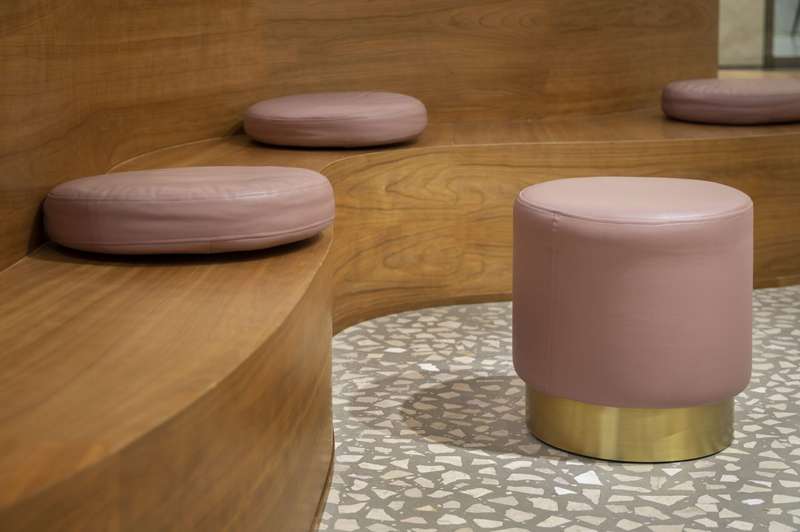 Tutus Kurniati is a 140 sqm lady fashion store located at Nakheel Mall, Palm Jumeirah. It offers a luxury resort wear that's trendy and comfy. The client envisions the space to be modern and very feminine.
Since the logo speaks highly on the character of the owner, 4SPACE focused on the featured color which are pink and beach sand. The interiors were inspired by the waves on the shoreline, rocks, and seashells.The monochromatic shade used was a Cherry Blossom Pink as it symbolizes femininity.
It's a delicate color that means romance and charm. Pink represents friendship, affection, harmony and inner peace. Just like when you're on the beach, it gives relaxation and tenderness.
On the floor, we used Terrazzo that represents the sands and rocks on a shore. Terrazzo is a beneficial material that helps in the design of sustainable buildings to preserve scarce materials. It consists of recycled materials which have a positive impact on the health of people and the environment. While the foot of the clothing rack is inspired by the wavy lines of the sand and the shore.
To boost ladies intrigue factor, we put up an instagram booth inspired from the beach showers with neon sign and perfect lighting for an insta-worthy status – a notable design concept that is totally chic and canny.
In addition, we designed a feature wall that has a multipurpose – serves as a signage wall, a display shelving, and a lounge that would appeal to social media-savvy females who enjoy retail culture. The steps seating is inspired by the waves. What's also special is that we designed the shop with no cash counter. This is the latest trend in promoting cashless payments, hence this is also in line with Post-Covid designs where technology works at its best. Customers can just sit on the steps while paying via the Ipad.
The result demonstrates 4SPACE's international capabilities fused with local design style.