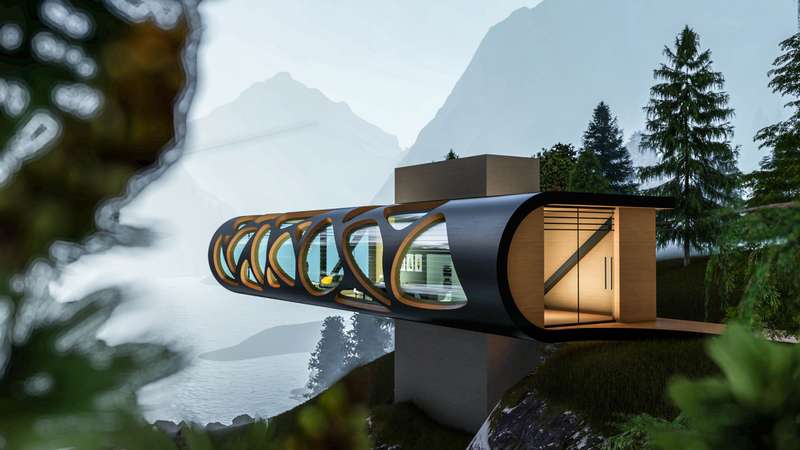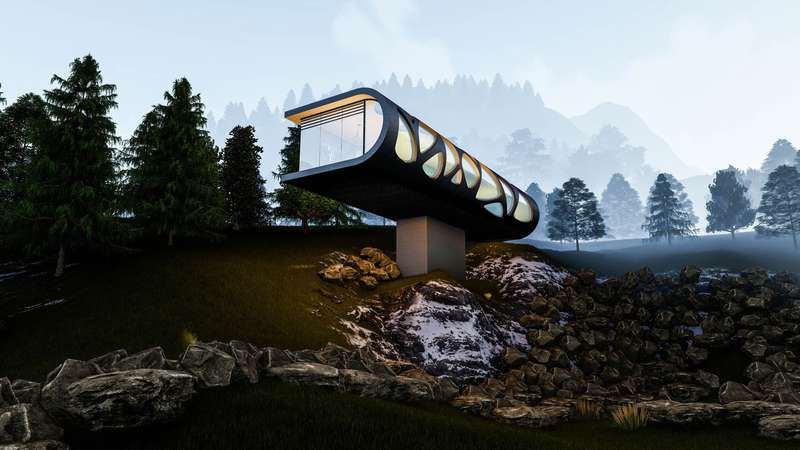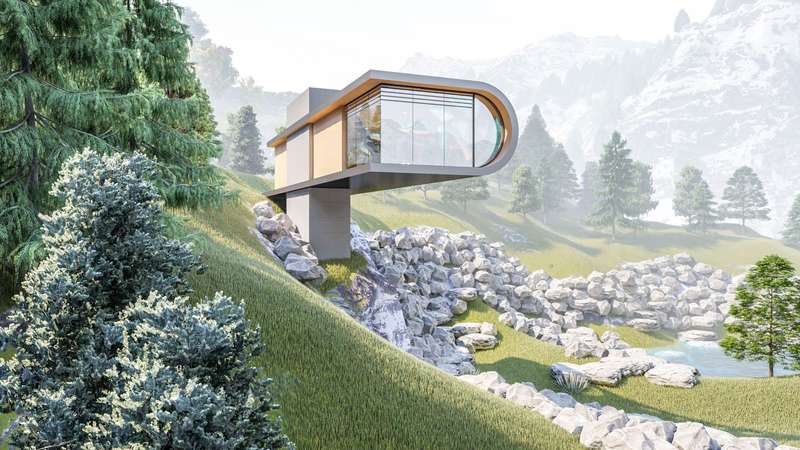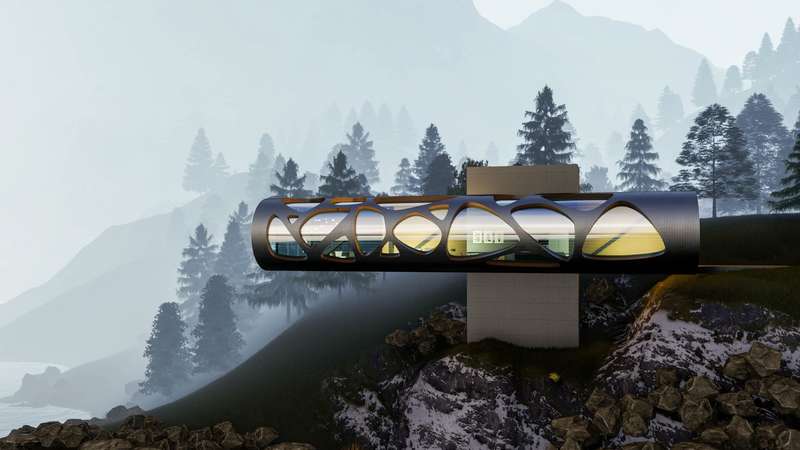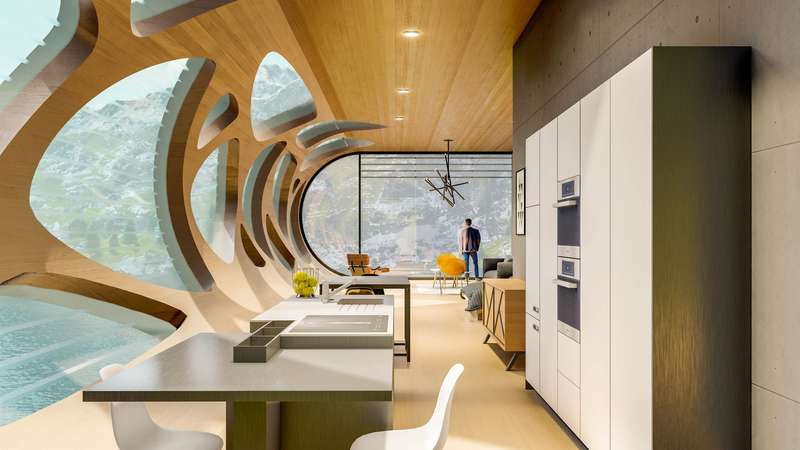 Introducing the TUBE HOUSE – a suspended structure that showcases the creativity and innovation of Dubai's best architecture firms. This unique and stunning residence is suspended high above the ground, offering breathtaking views of the urban landscape designed by 4SPACE.
Designed by one of Dubai's best architecture firms, the TUBE HOUSE boasts a distinctive tube-like shape, with organic openings on one side and clear glazing on the other. The modern and sleek design is complemented by the surrounding natural views, making it the perfect place for a peaceful and serene retreat.
As you enter the TUBE HOUSE, you'll be greeted by an open plan living space that includes a kitchen, sleeping corner, and living corner. The interior design is stylish and sophisticated, featuring high-quality finishes and sleek lines.
The TUBE HOUSE is built using a combination of steel frames and concrete core, ensuring its structural integrity. Its suspended design is a true testament to the creativity and expertise of Dubai's best architecture firms, offering a unique and unforgettable living experience.
In summary, the TUBE HOUSE is a stunning suspended structure designed by one of Dubai's best architecture firms, showcasing the city's commitment to innovative and creative design. With its unique tube-like shape, organic openings, and clear glazing, this architectural masterpiece provides a tranquil and serene living space, offering a true escape from the hustle and bustle of Dubai's vibrant urban landscape.