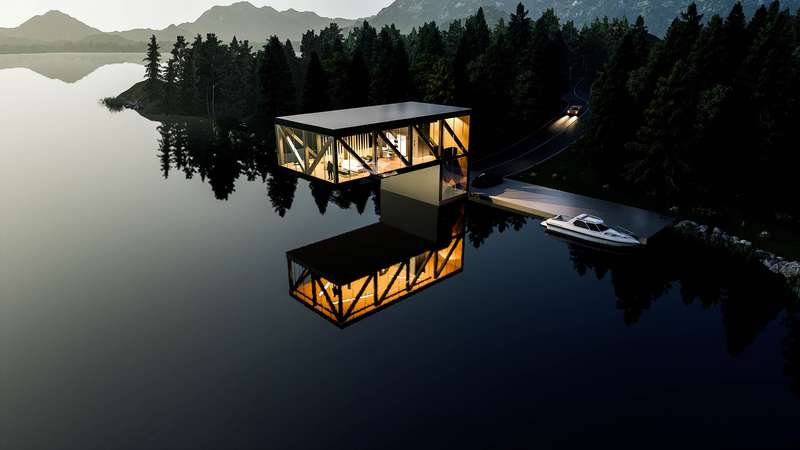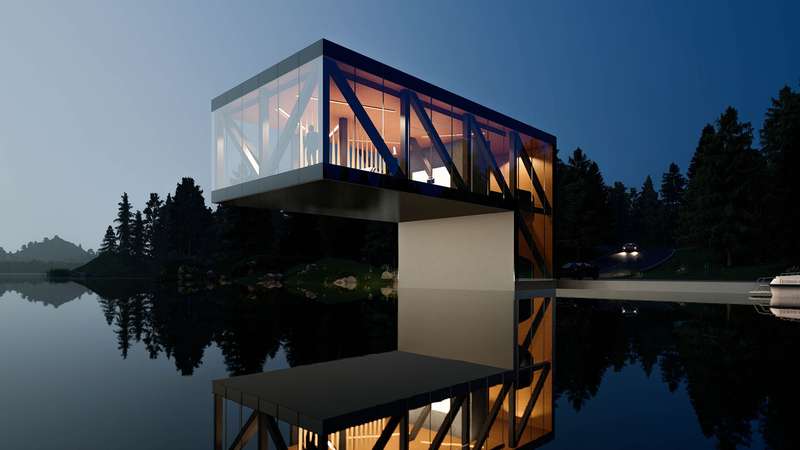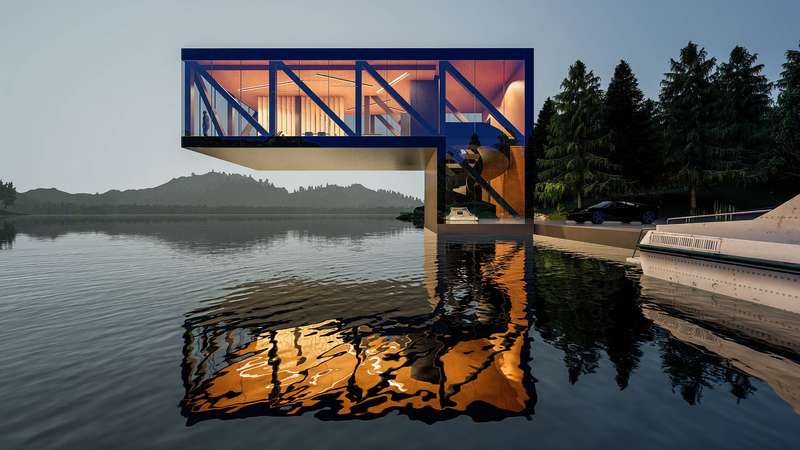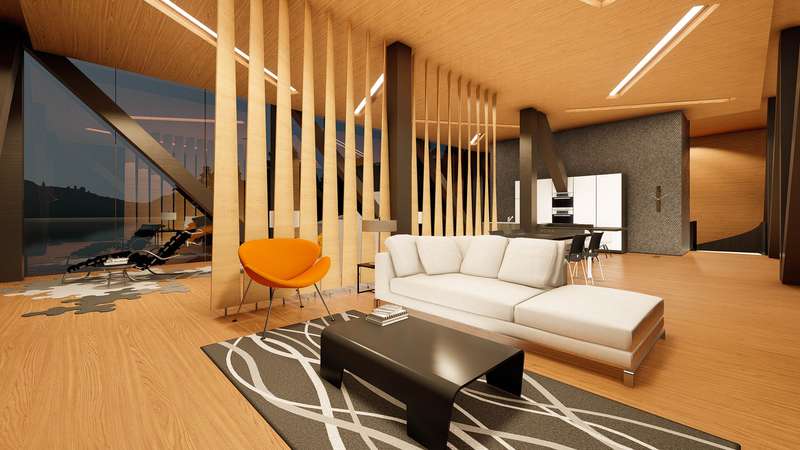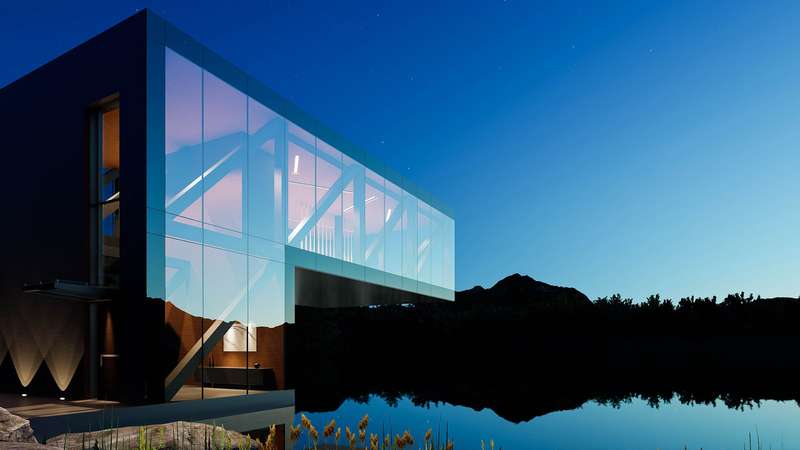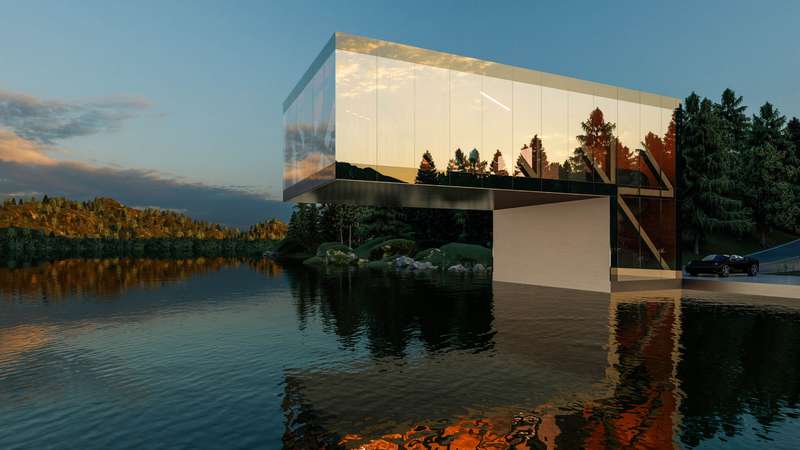 The "L" Lake House is a stunning architectural masterpiece that perfectly blends with its natural surroundings. This innovative villa design is focused on creating a unique and simple shape that provides a strong connection with nature. The L shape of the building is a notable feature, as it overhangs over the lake with a long cantilever, creating a dramatic effect that emphasizes the connection between the house and the natural environment.
The exposed steel structure of the house is not just a functional element; it's also an aesthetic feature that adds character and texture to the building. The design of the structure was carefully crafted to withstand the load while seamlessly integrating with the overall design of the house.
With a total area of 130 sqm, this villa design is a compact yet spacious building that features two levels. The ground floor has only the entrance and a stair that leads up to the second floor. On the second level, you'll find an open floor plan that includes a kitchen, a living room, and a bedroom, all with fully glazed open views to the lake. This feature not only enhances the visual appeal of the house but also brings in plenty of natural light, creating an inviting and relaxing atmosphere inside.
Located in Pennsylvania, USA, the L Lake House is a perfect retreat for those who appreciate modern architecture and want to immerse themselves in nature. With its unique villa design, natural setting, and stunning views, this house is a true gem that offers an unforgettable living experience.