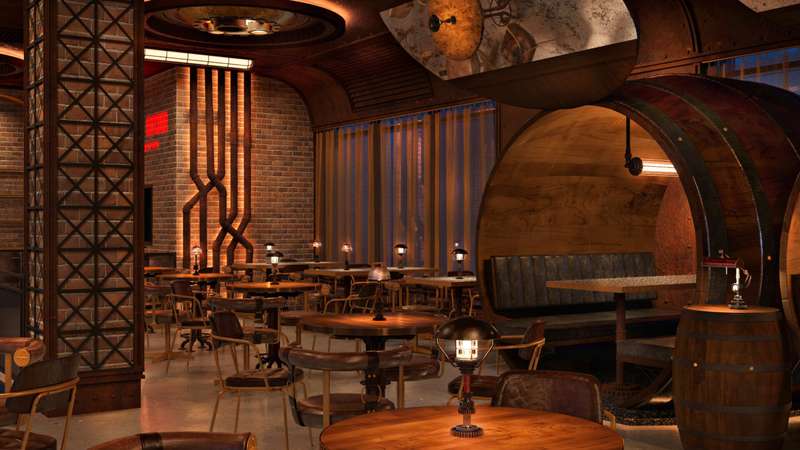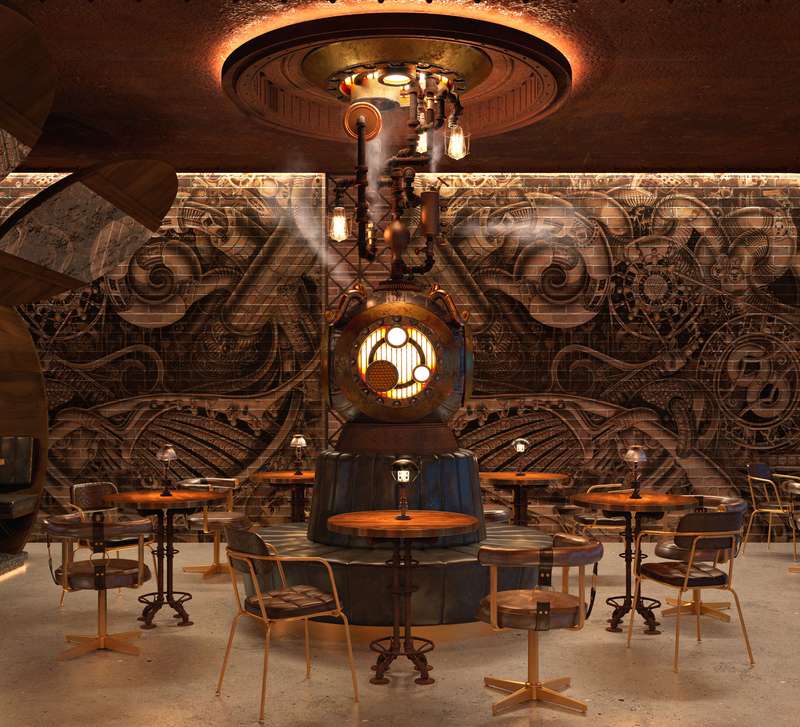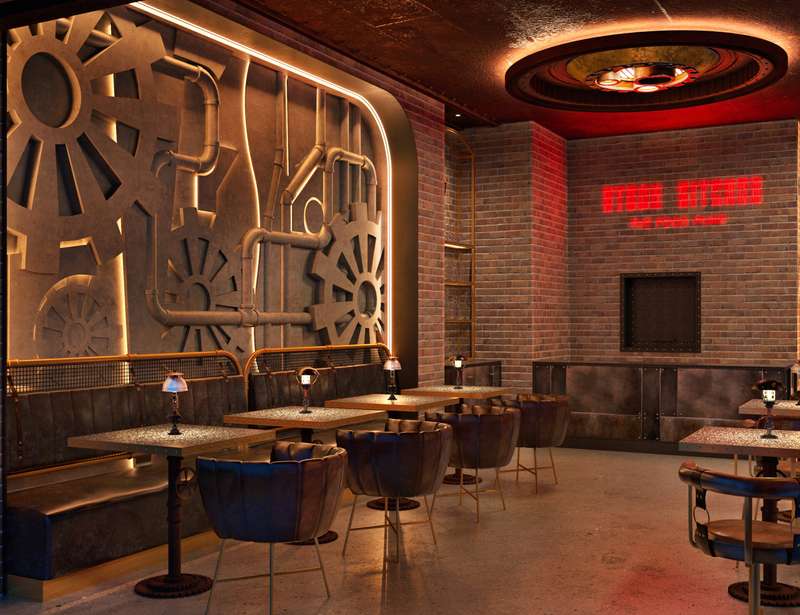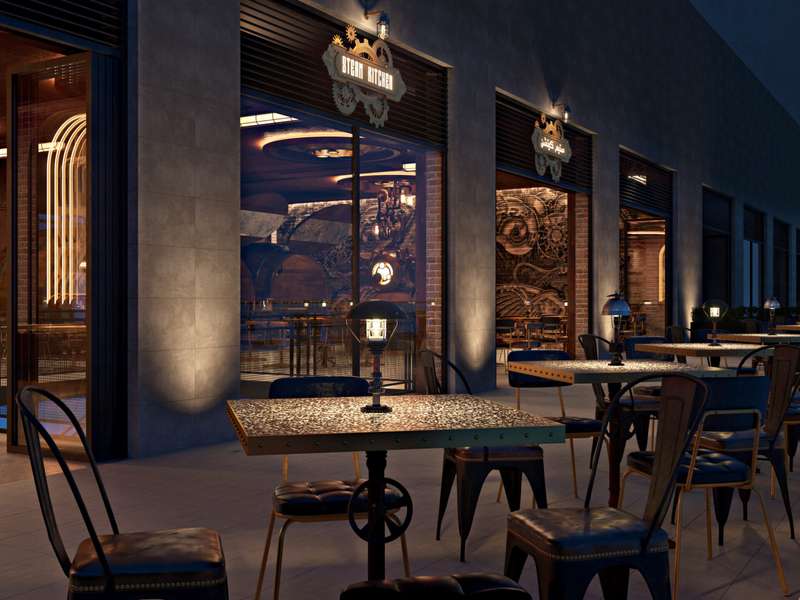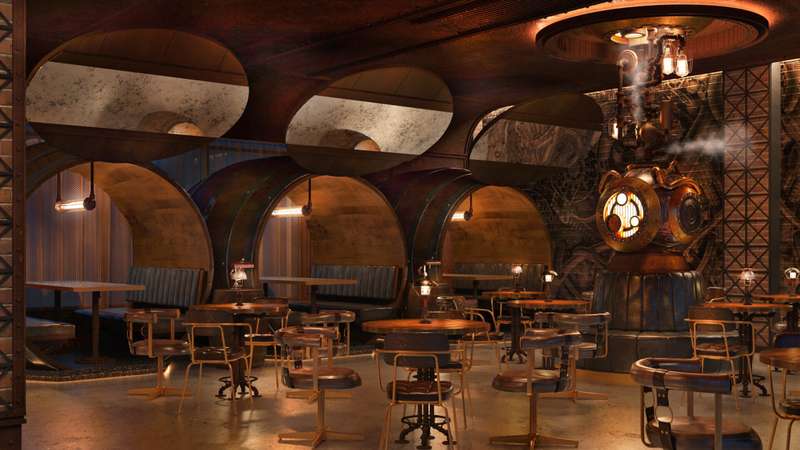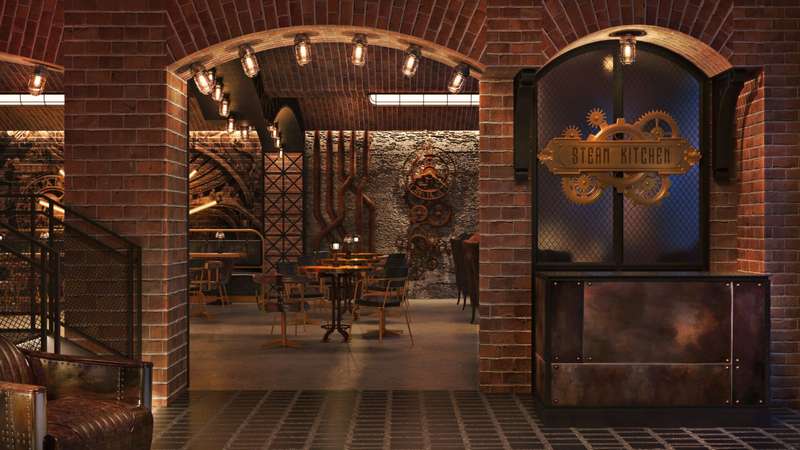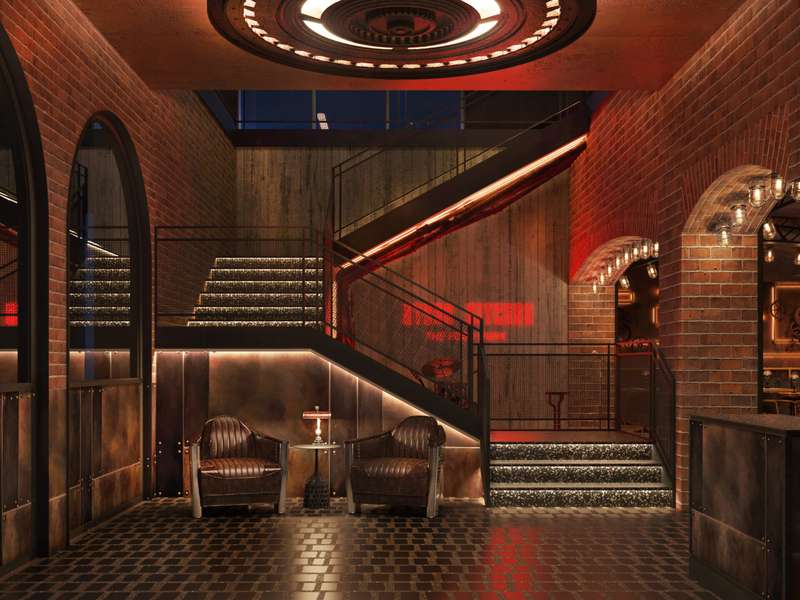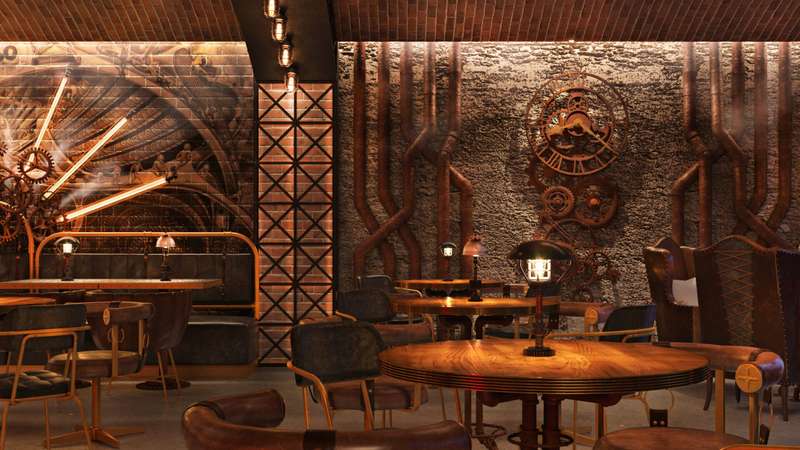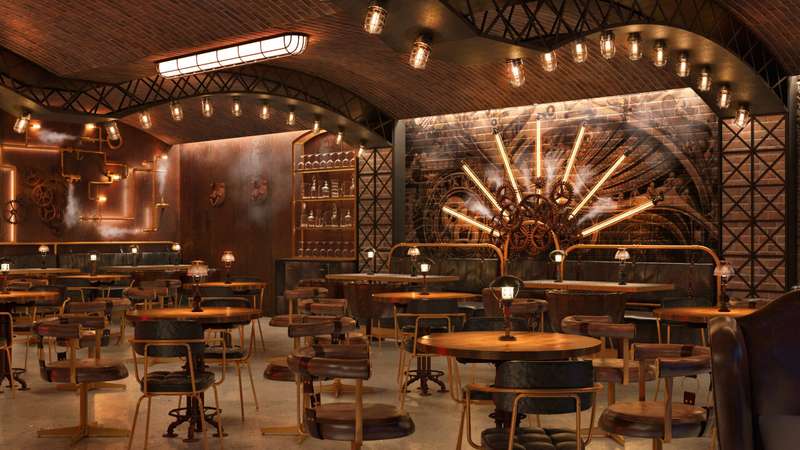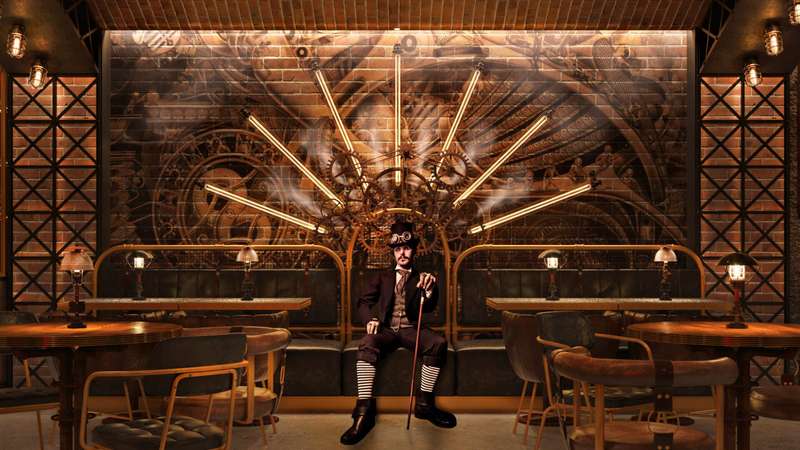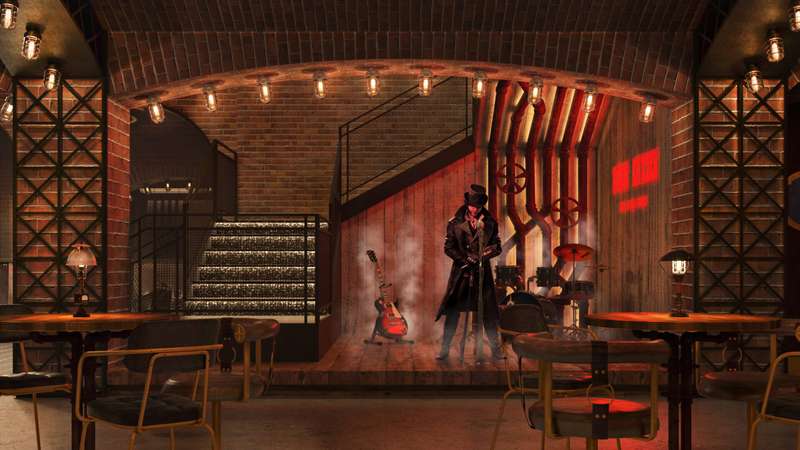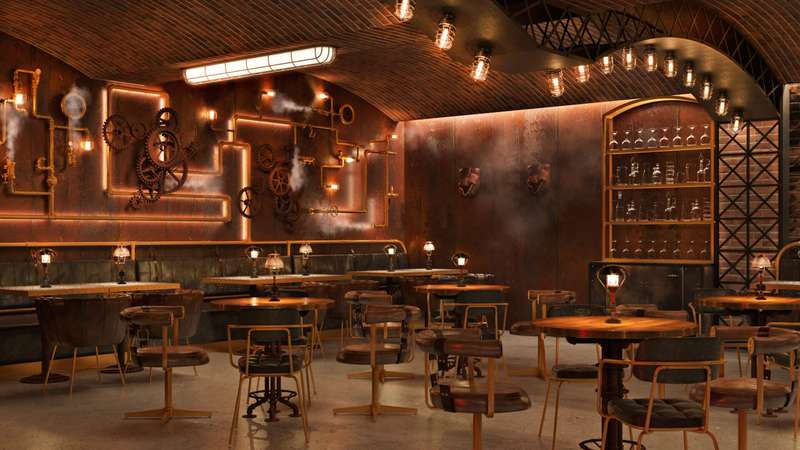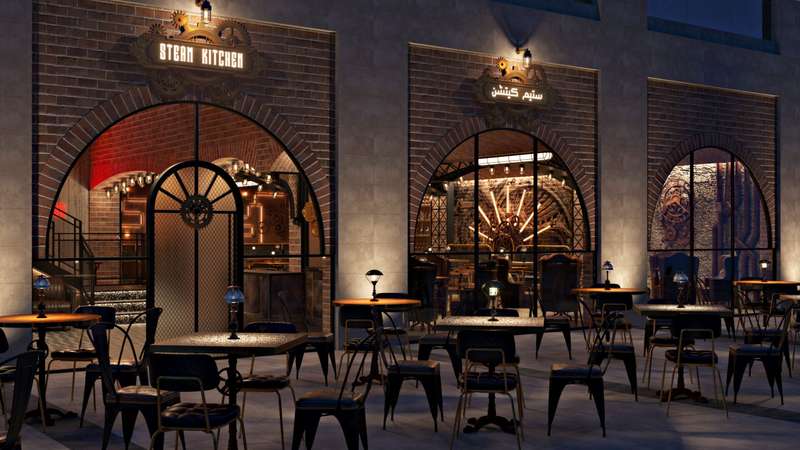 The Steam Kitchen restaurant is an exceptional example of contemporary interior design in Riyadh. From the moment you step inside, you are welcomed by a space that perfectly combines modern elegance with traditional elements.
At the heart of the restaurant is a large steam pipe that features a stunning stainless steel hood and a custom-built range. It is surrounded by black banquette seatings and high-quality bespoke furniture, perfectly illustrating the industrial chic style that is so popular in interior design in Riyadh.
The dining area is equally impressive with its comfortable leather seating and traditional dining tables. The neutral color scheme of the space, with shades of rust steel colors, adds a warm and inviting atmosphere.
One of the most remarkable features of the Steam Kitchen is the unique lighting fixtures from walls and that hang from the ceiling. These fixtures, made from a combination of metal and glass, create a soft, warm glow that complements the overall design of the space, and is a common trend in interior design in Riyadh.
Overall, the Steam Kitchen is a perfect example of modern interior design in Riyadh, with its sleek lines, neutral color palette, and unique lighting fixtures. Whether you're looking for a place to enjoy a delicious meal or simply looking for inspiration for your next interior design project, the Steam Kitchen is a must-visit location in Riyadh.