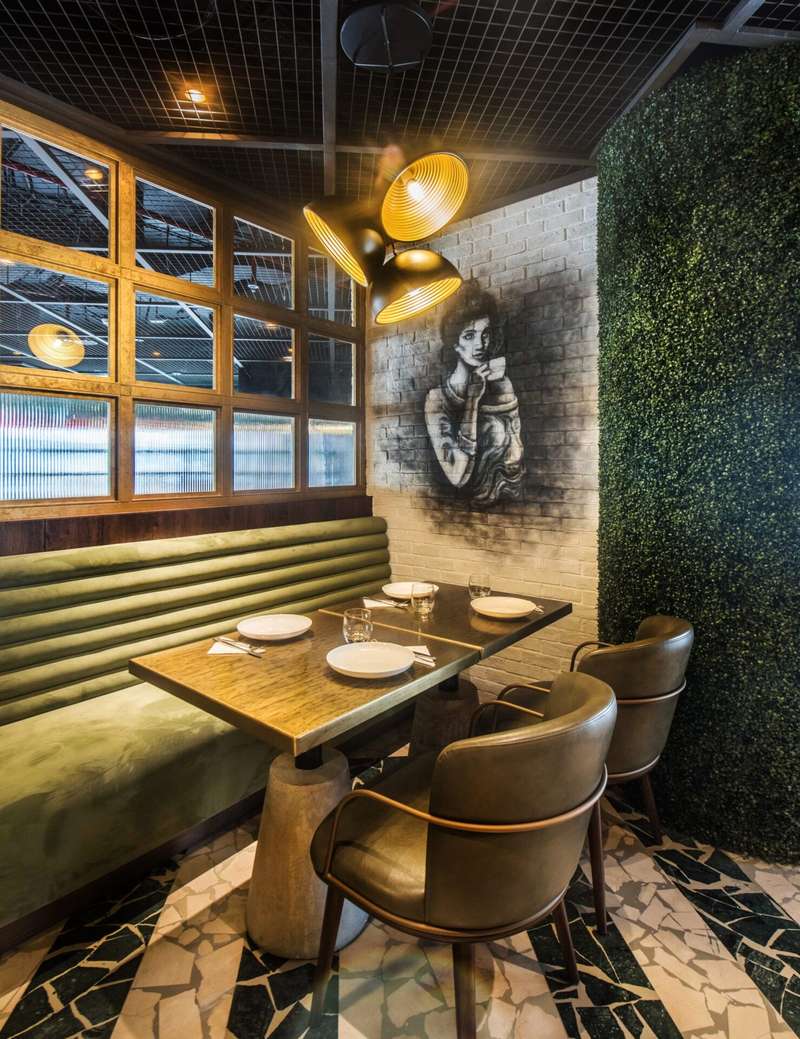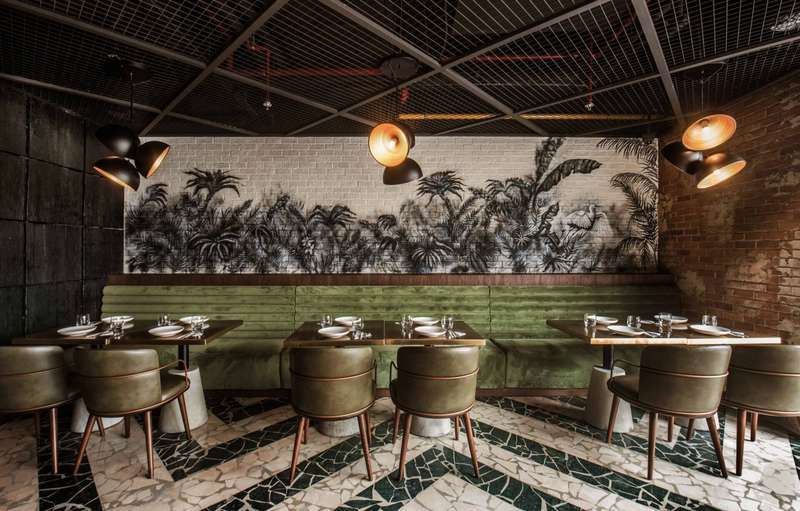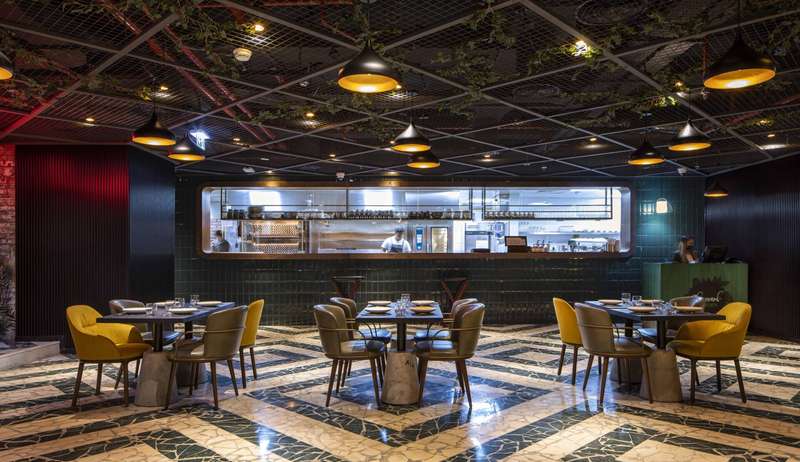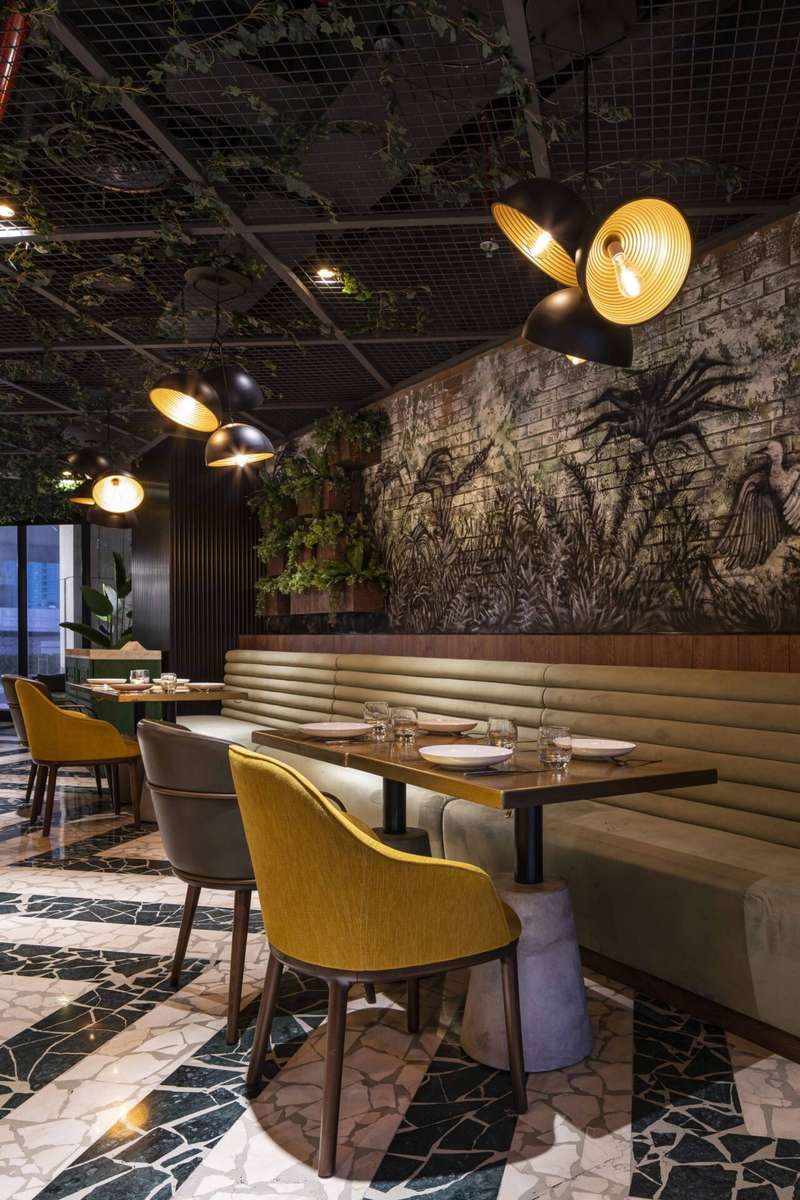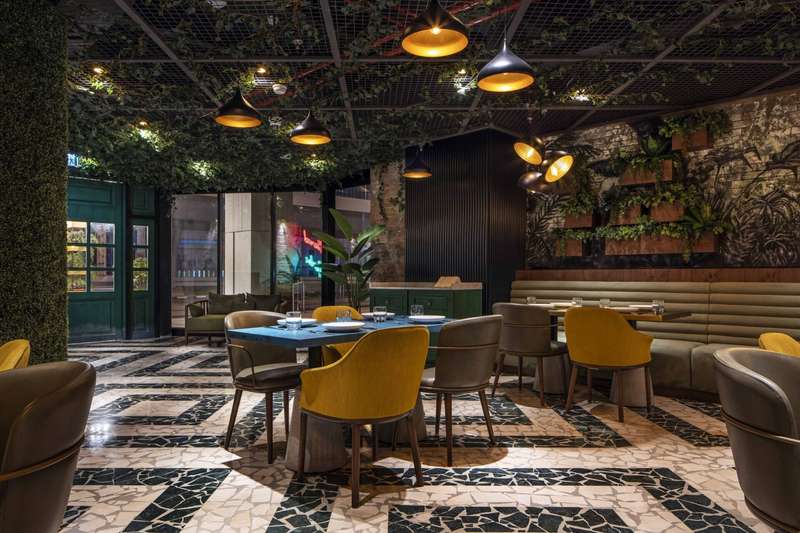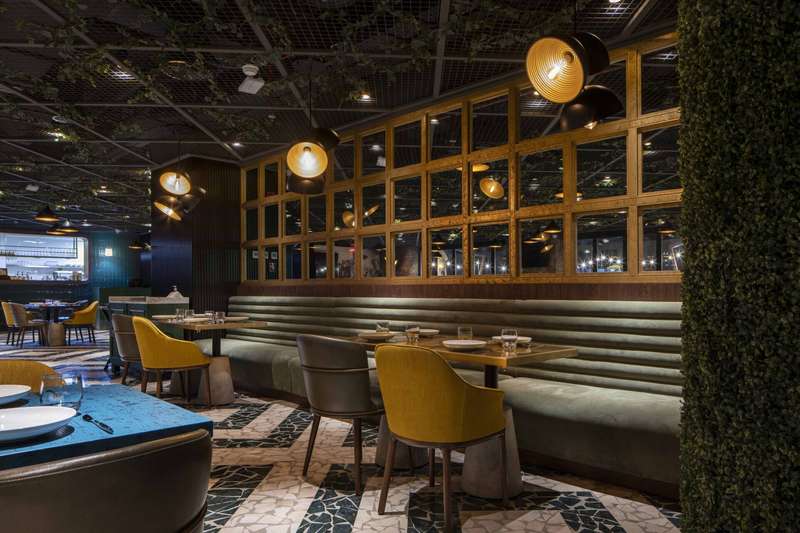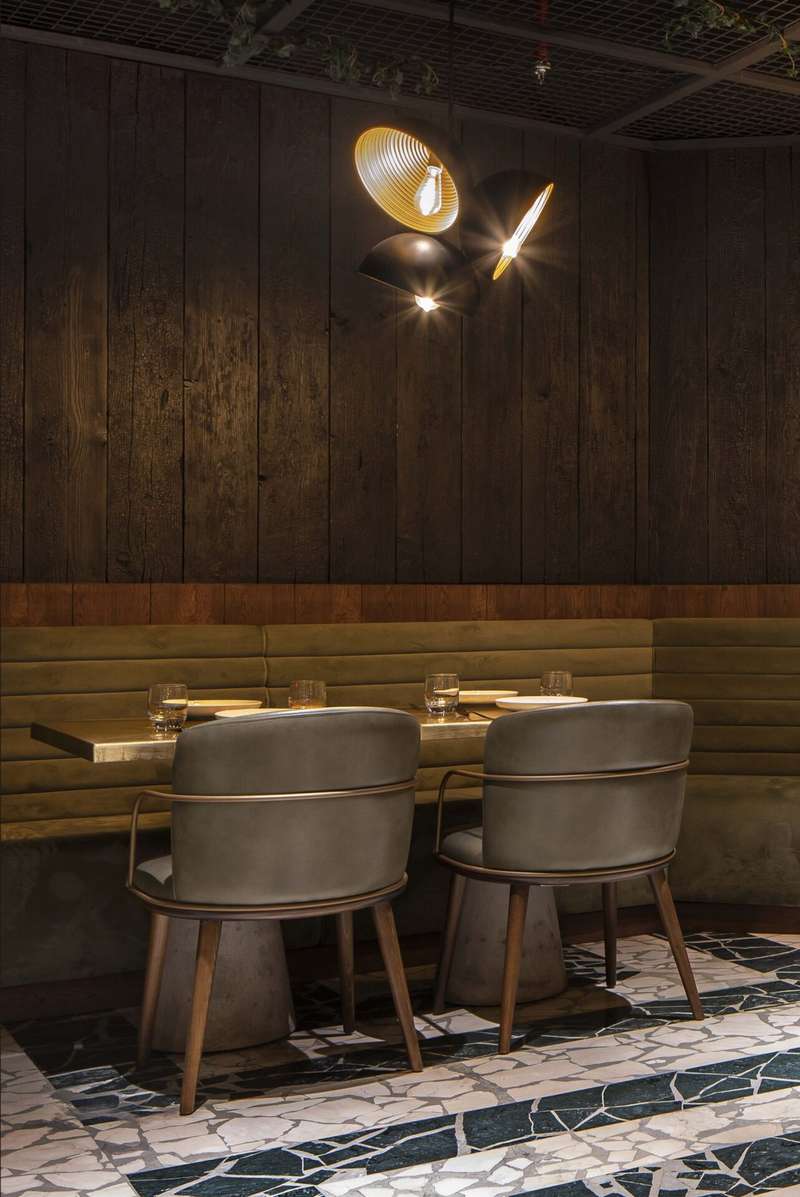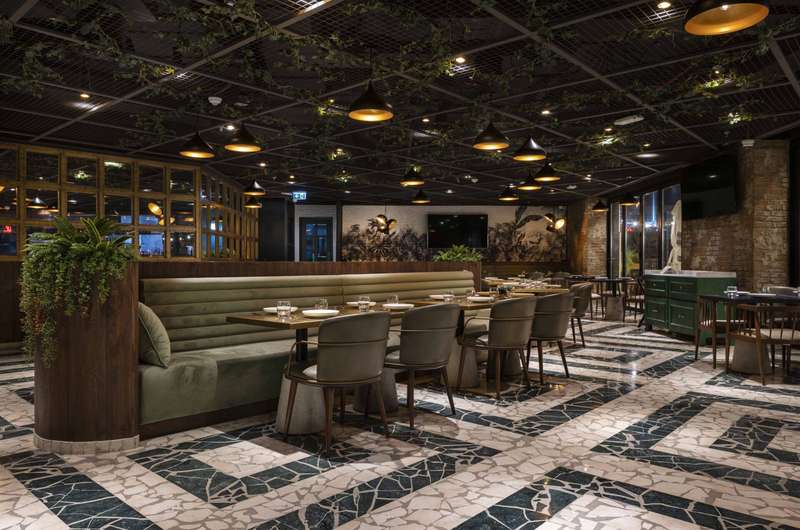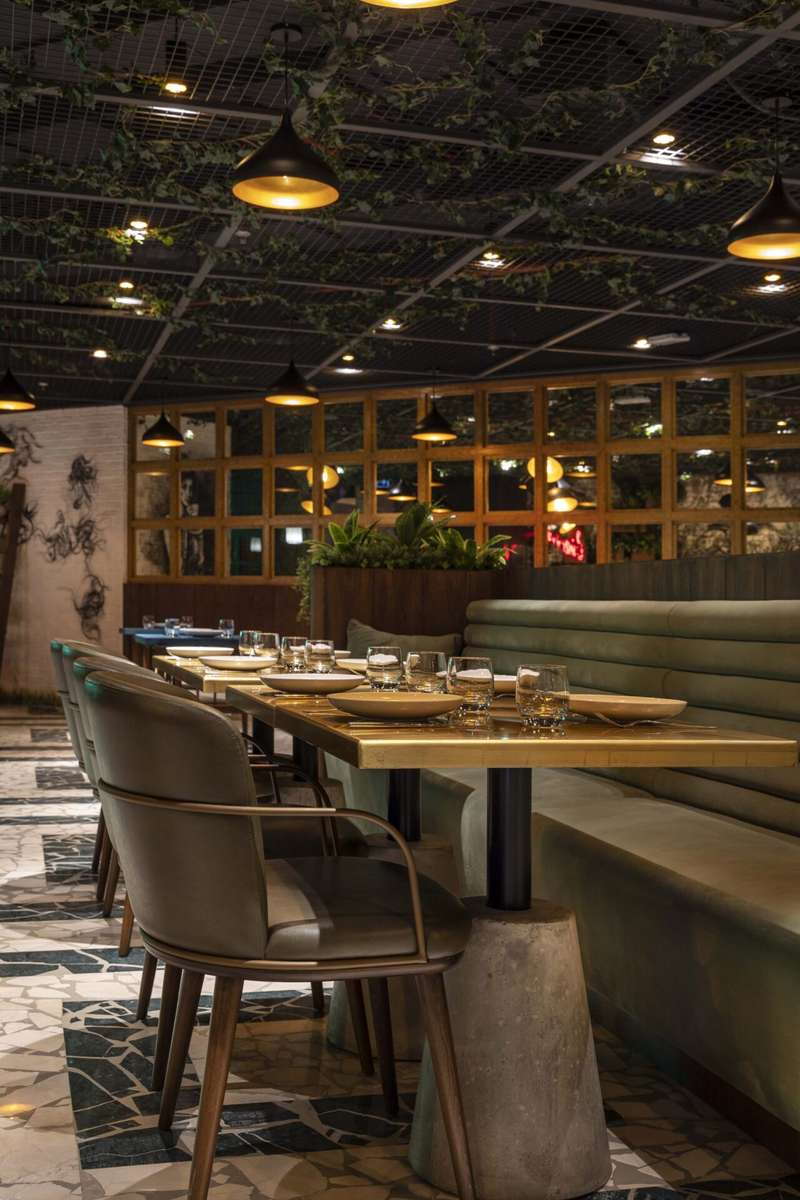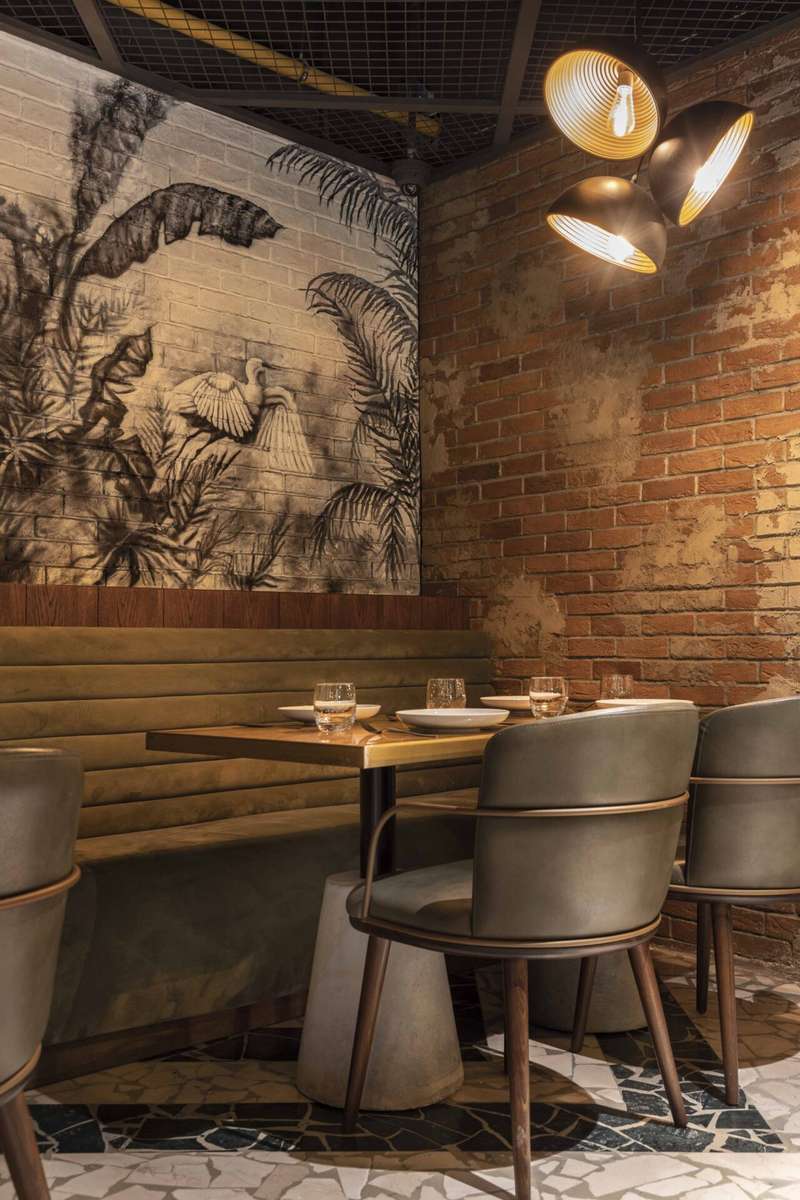 Charcoal Garden is an exciting new restaurant interior design concept that brings a unique design to Dubai's ever-expanding culinary scene. The main inspiration comes from the name itself – Charcoal and Garden.
The client wanted to incorporate charcoal and green leafy foods on their menu while having an ambiance of a garden setting. Their food direction mainly focused on using charcoal in different ways (grilling meats and introducing activated charcoal ingredient on a bread bun or any deserts like ice cream cone… etc.) An industrial modern approach for both gastronomic and designing space with a twist of green living. A restaurant interior design concept which has a look and feel that is very cozy and environment friendly.
The mood/aura of the restaurant is close to nature and so the materials used were reclaimed woods and aged tables to promote sustainability. The ceiling has a rustic mesh that symbolizes grilling in a more contemporary and sophisticated way.
To showcase the vertical garden, vines were added on the featured walls and columns that serves as a beautiful backdrop for neon signages and instagrammable moments. 4Space wants to have a restaurant interior design concept that promotes biophilic design and green architecture – reconnecting to the natural resources for a conducive environment.
Bricks were used on some parts of the wall along with a mural that was hand painted using a charcoal medium – a scenography fostering a seamless sensory experience.  While on the floor, a Palladium terrazzo was presented.
For the custom-made lights, a handcrafted look of a coconut shell was designed to give a full statement for an aesthetic appeal that will certainly blend to the overall space.
Burnt and reclaimed woods are used on the host counter to create texture and visual interest. It's giving a new purpose to something old and dilapidated. The tables are rustic metal for a more industrial touch.
4SPACE believe that eco efficiency aligns with every success of each restaurant interior design concept creating a healthy productive space.