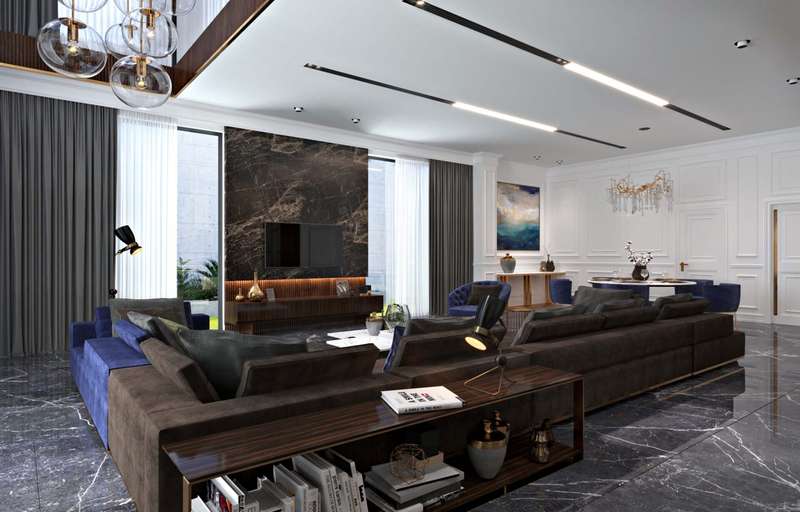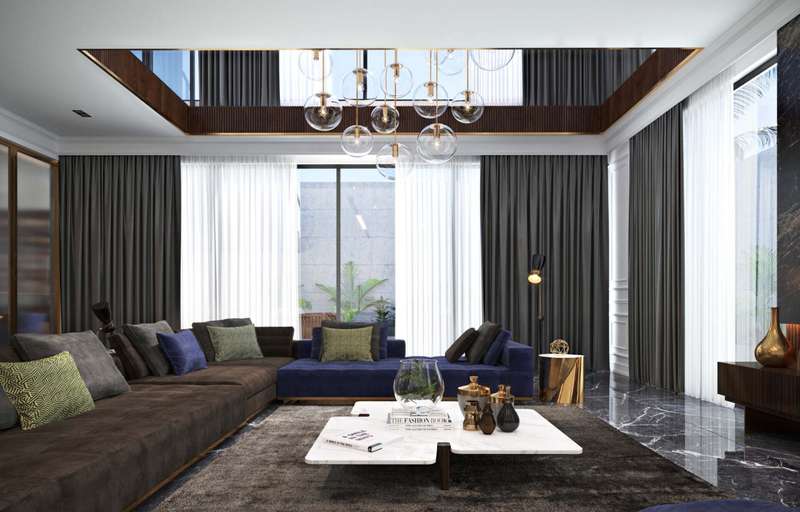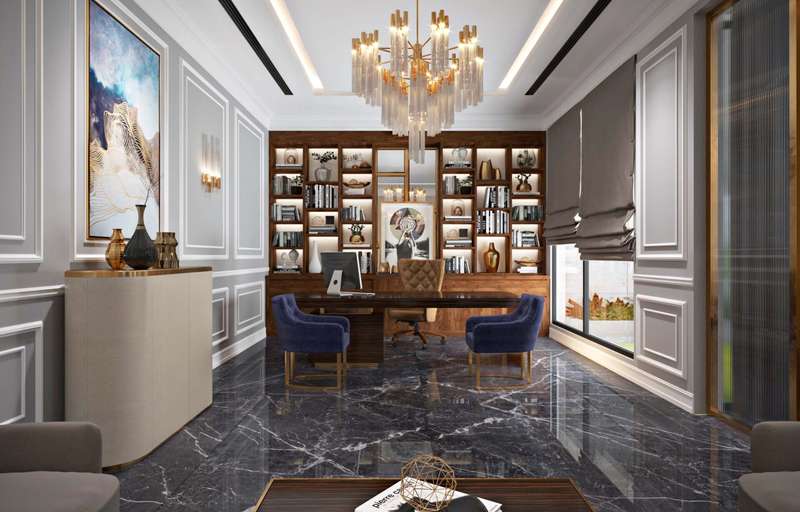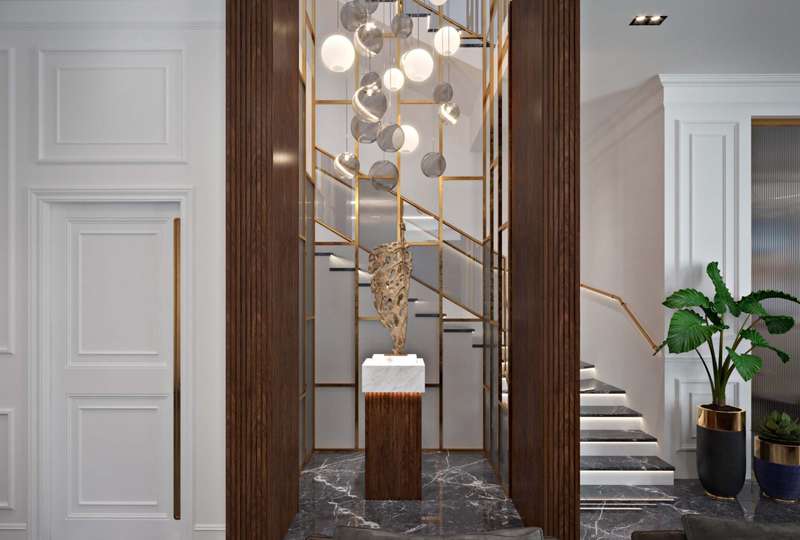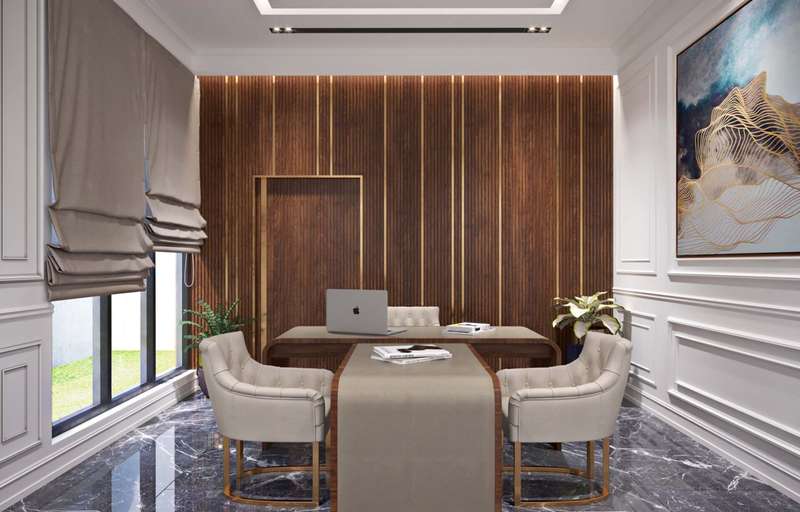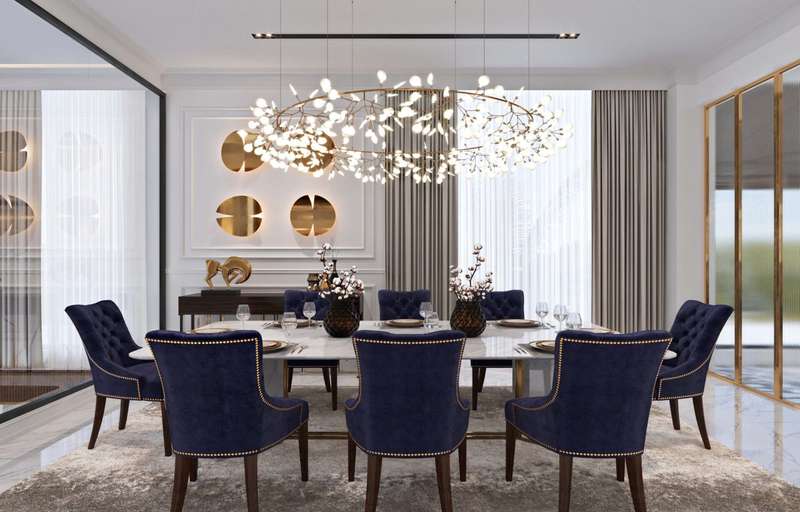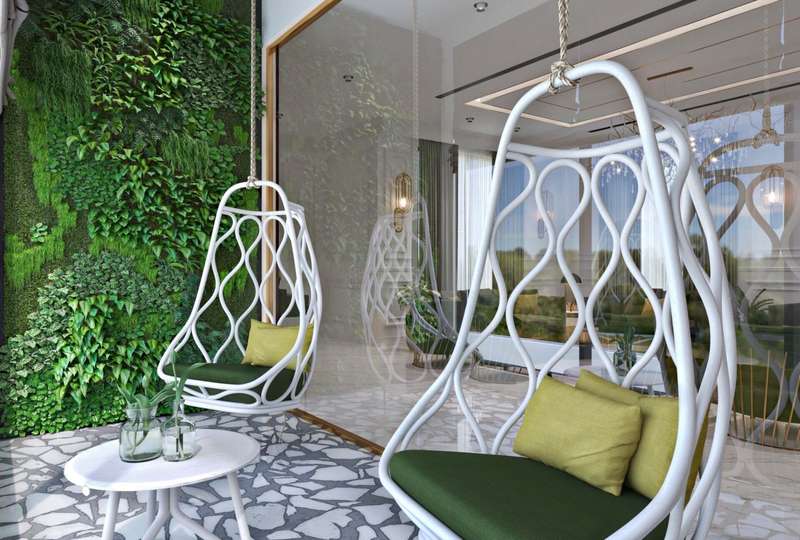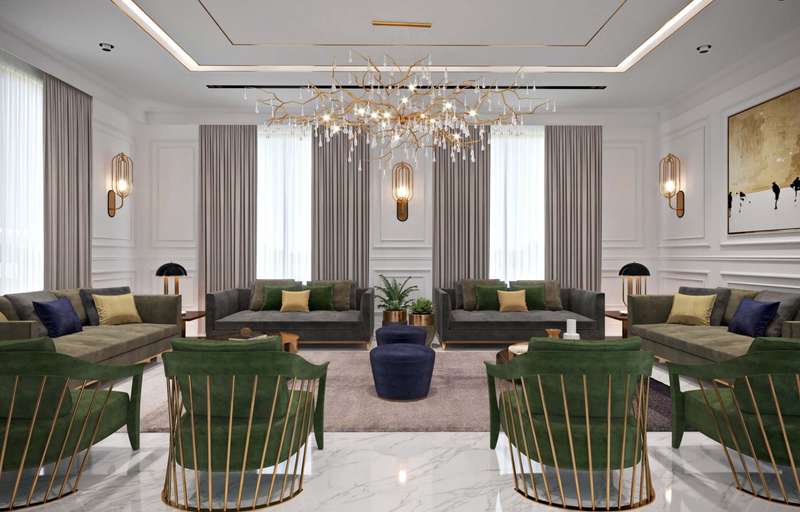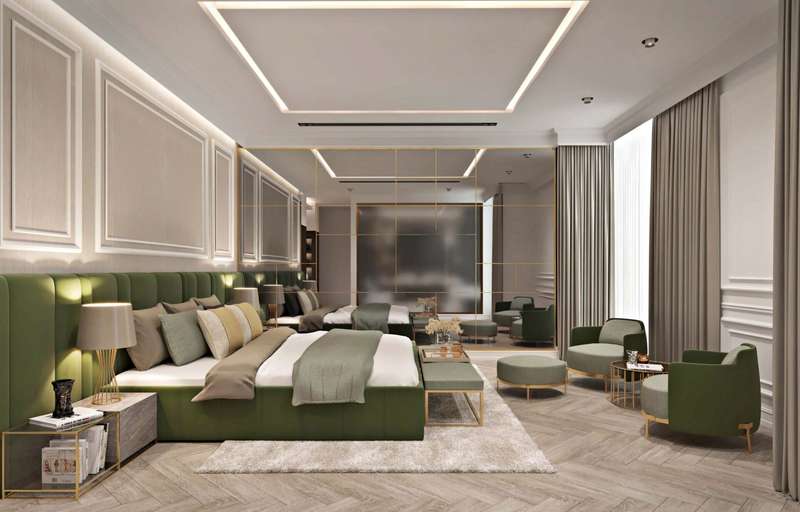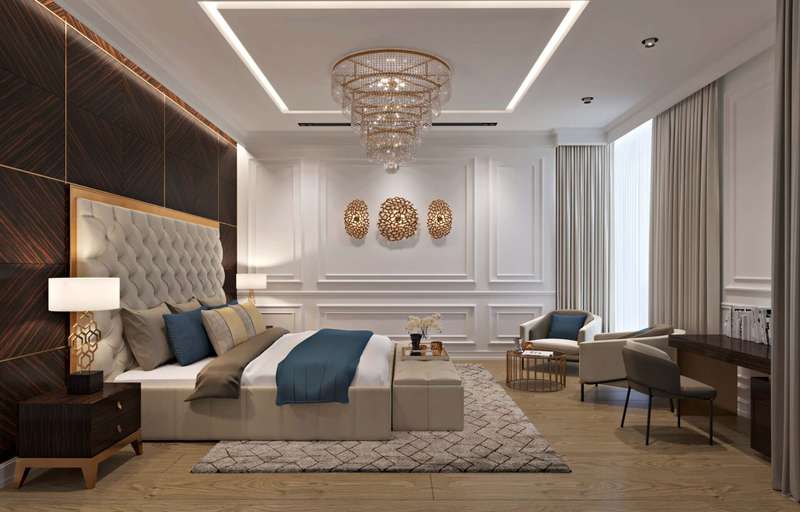 This Residential Villa in Saudi Arabia has an approximate area of 270 sqm and is situated in the heart of the city. The theme is an elite architecture of modern yet classic look with a touch of greenery. A very sleek and luxurious design that emits a natural glow from the bespoke chandeliers.
A midcentury-modern design, with its clean lines, warm woods, and bold upholstery hues, changed the way this home looked. A design where form served a function—a philosophy that continues to inspire designers to this day. The overall palette and design sensibility are definitely minimal. Everything conforms and is harmonious—The palette is muted.
4SPACE have designed the Residential Villa in Saudi Arabia explicitly with its core principles of classic modern elements.