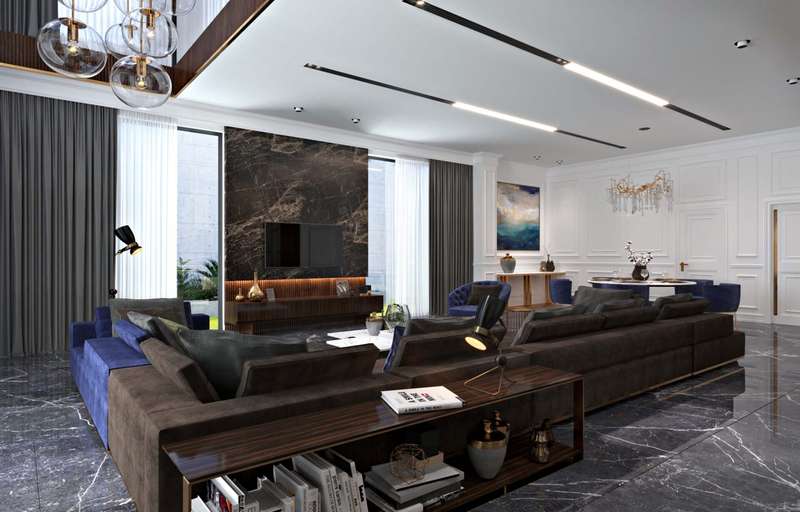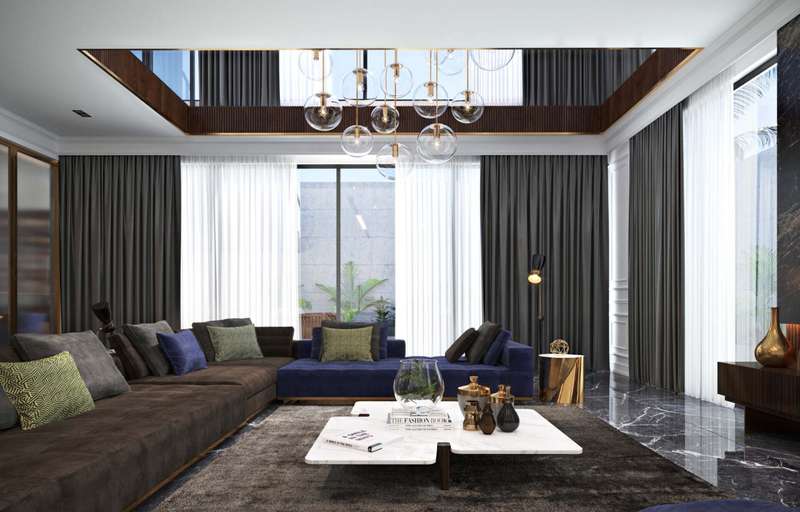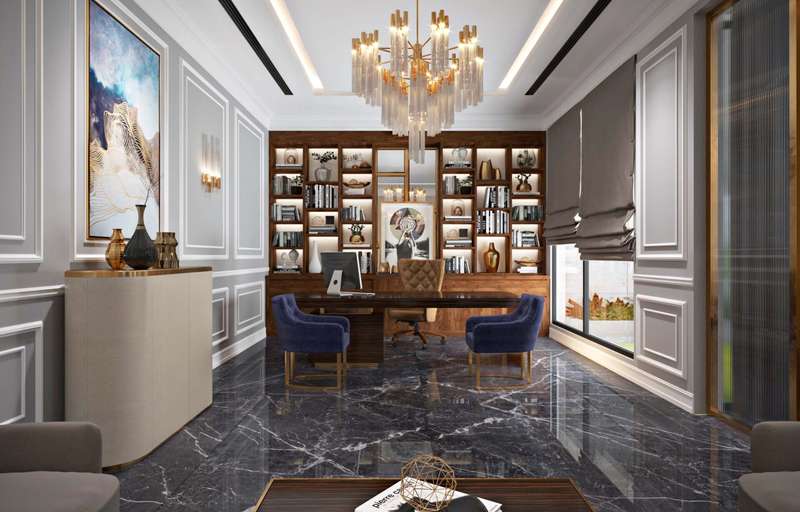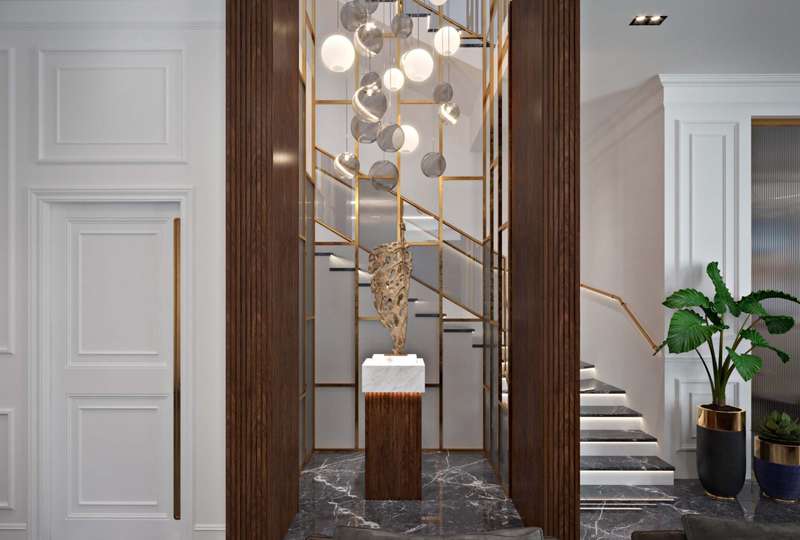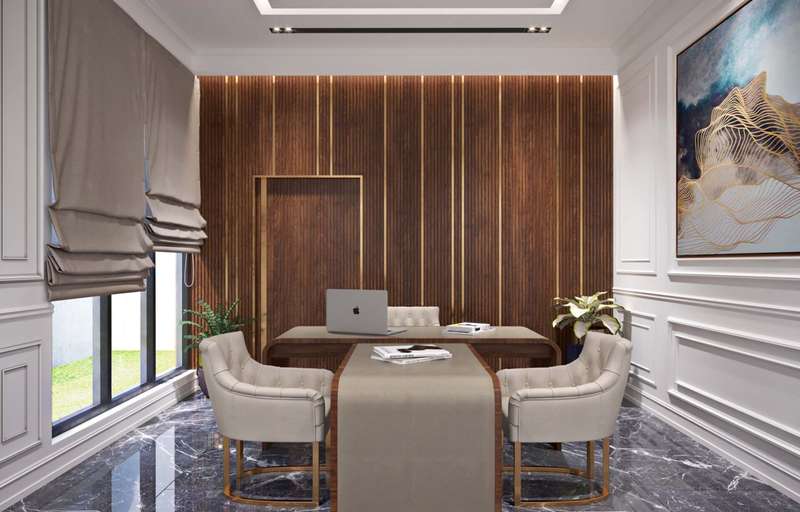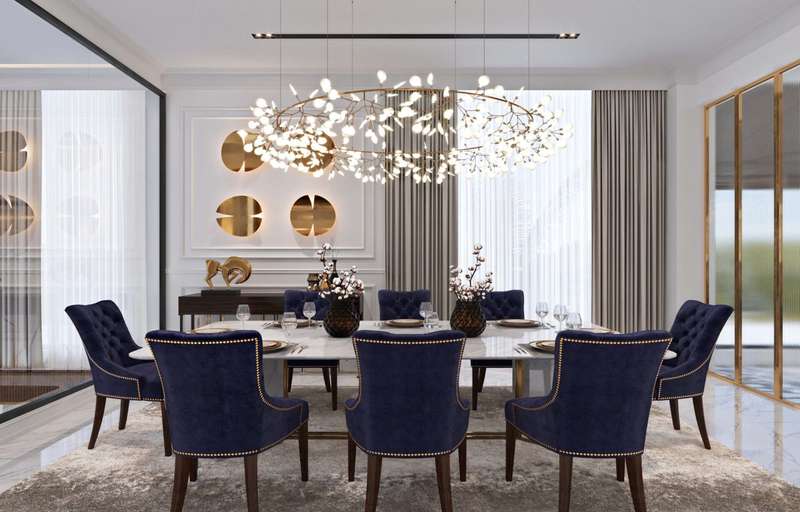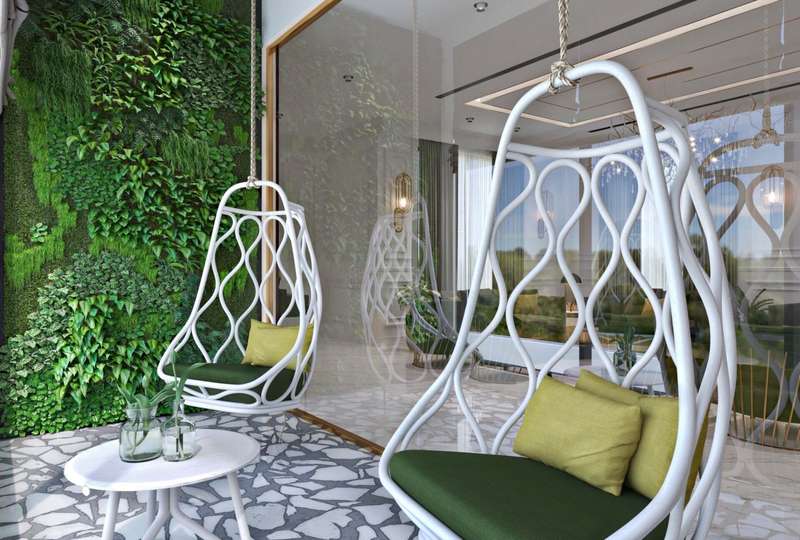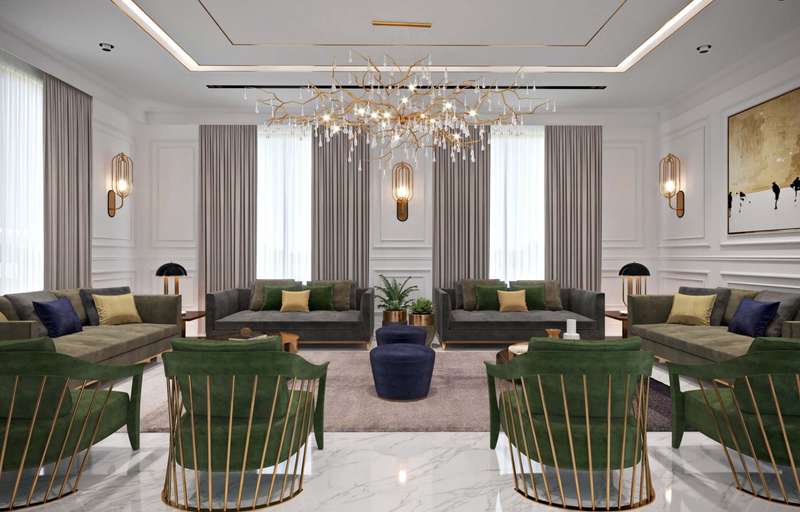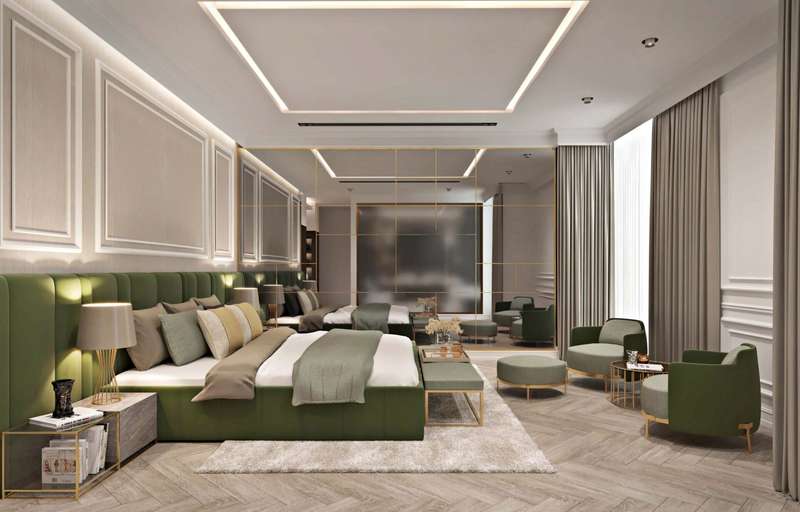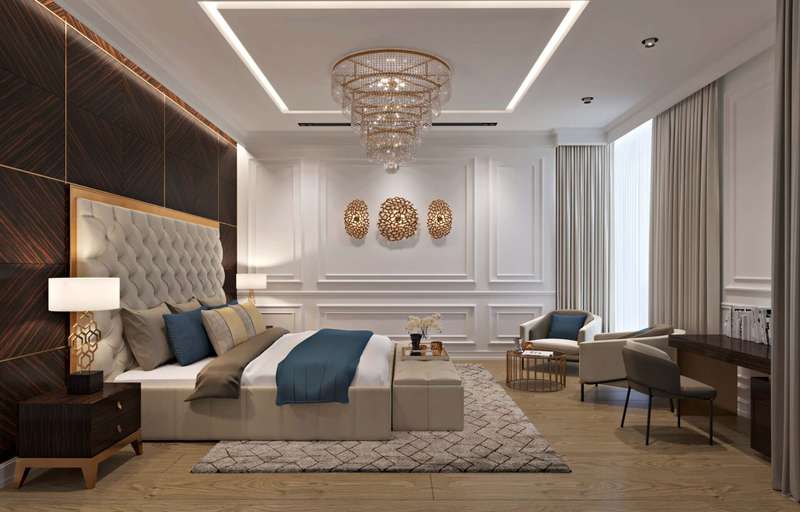 The Residential Villa interior design in Saudi, located in the heart of Saudi Arabia, boasts an area of approximately 270 sqm. The architecture of the villa showcases a combination of modern and classic design elements, enhanced by the presence of greenery throughout the property. The luxurious and sleek design of the villa is accentuated by bespoke chandeliers, which emit a natural glow and serve as a centerpiece in the grand hall. The chandeliers are designed exclusively for the villa, adding to the unique character of the space.
The interior design of the villa is inspired by midcentury-modern aesthetics, featuring clean lines, warm woods, and bold upholstery hues that complement each other perfectly. The upholstered headboards of the beds in the bedrooms add to the cozy and inviting ambiance. Gold accent pieces, such as lamps and vases, add a touch of glamor and sophistication to the space. The wood paneling on the walls creates a warm and inviting ambiance, while bespoke furniture pieces elevate the space. The design philosophy is centered on form and function, a concept that still inspires designers to this day. The overall palette and design sensibility are minimalistic, with every element in harmony with each other.
The Residential Villa interior design in Saudi has been designed by 4SPACE, keeping in mind the core principles of classic modern design elements. The attention to detail, bespoke chandeliers, wood paneling, bespoke furniture, upholstered headboards, and gold accent pieces create a luxurious and unique living experience for its residents.