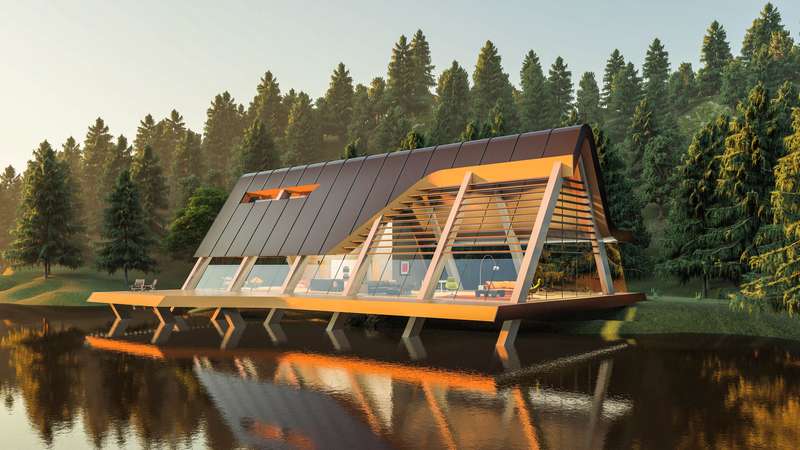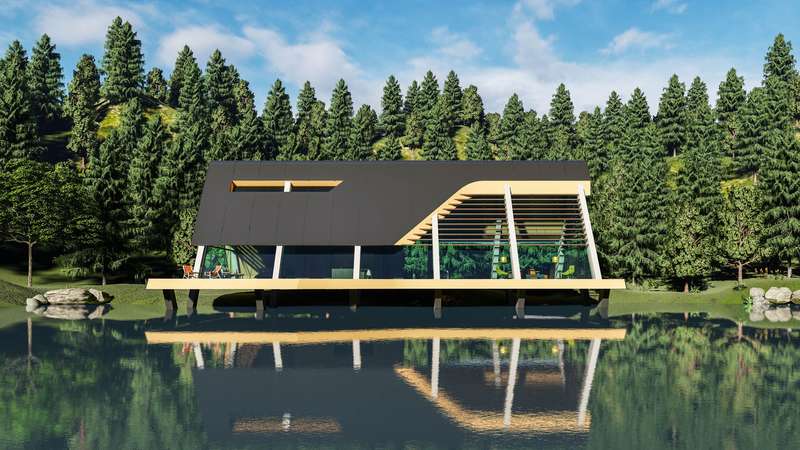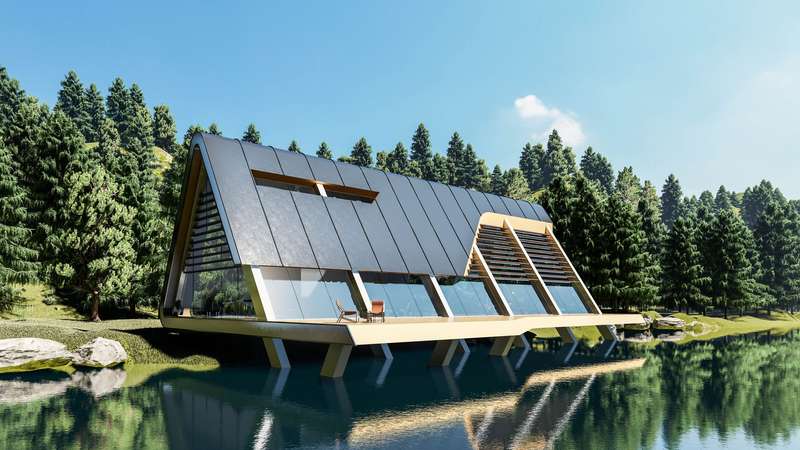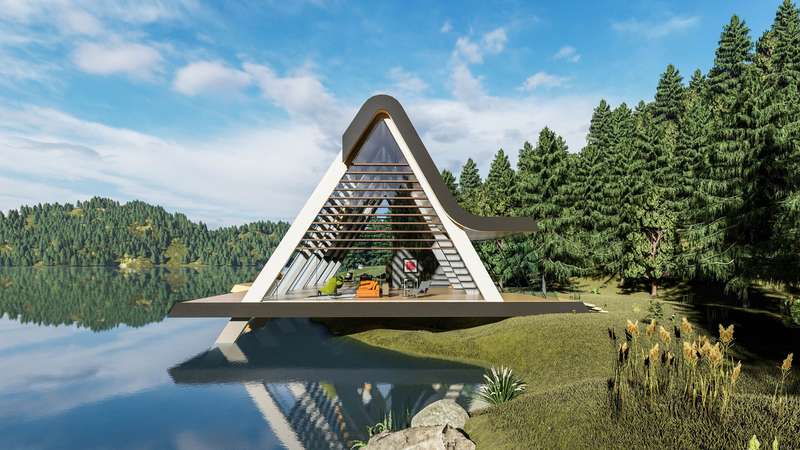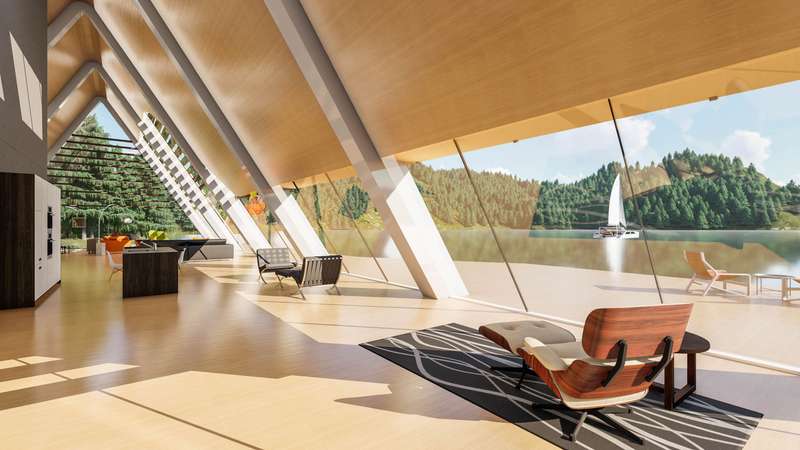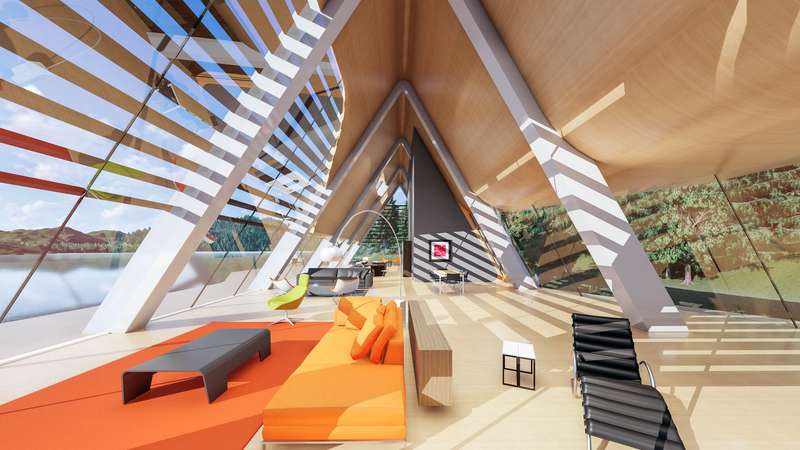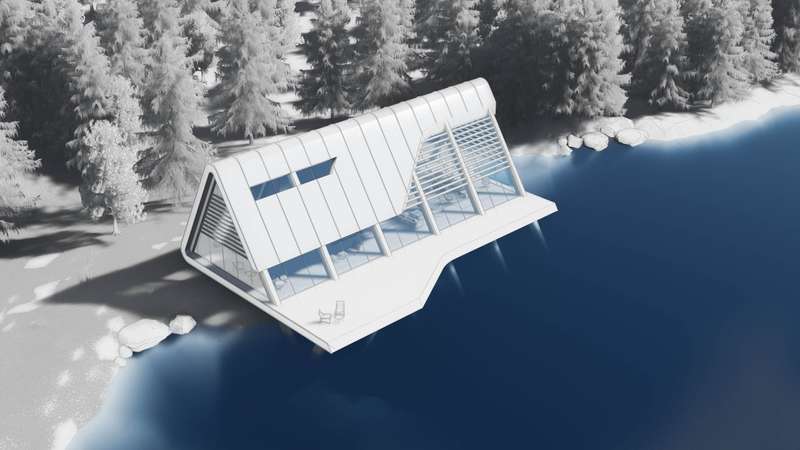 The Prism Lake House is a stunning architectural masterpiece of a lake house design that boasts a unique triangular shape, sleek lines, and a beautifully open-plan design. Set against the tranquil backdrop of a serene lake and lush greenery, this home offers a breathtaking panoramic view of nature that is simply unparalleled.
Upon entering the house, you are immediately struck by the sense of space and light that pervades the entire space. The use of floor-to-ceiling windows and glass panels allows for an abundance of natural light to flood in, creating a bright and airy atmosphere that is perfect for relaxation and rejuvenation of a lake house design.
The open-plan design of the home is truly a sight to behold. The kitchen, dining area, and living room are seamlessly integrated into one another, creating a sense of flow and continuity that is perfect for modern living. The minimalist design of the interior, with its clean lines and neutral palette, allows the focus to remain firmly on the stunning natural surroundings.
Overall, the Prism Lake House is a true masterpiece of modern architecture. With its unique triangular shape, open-plan design, and breathtaking views of nature, it offers the perfect blend of style and functionality that is sure to impress even the most discerning of homeowners for a lake house design.