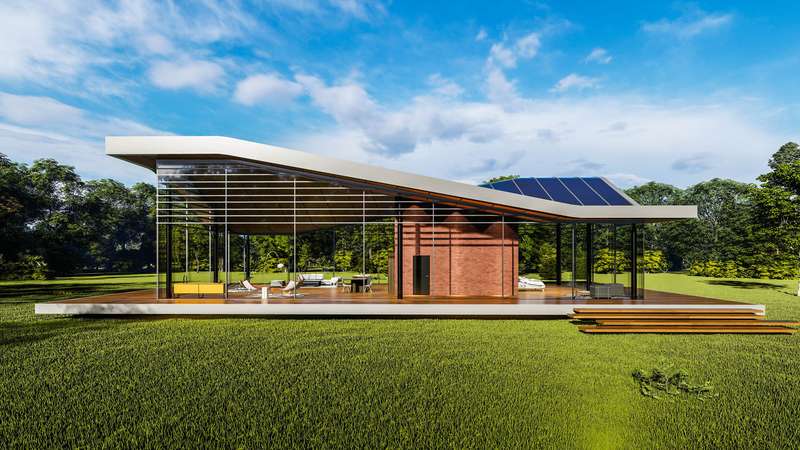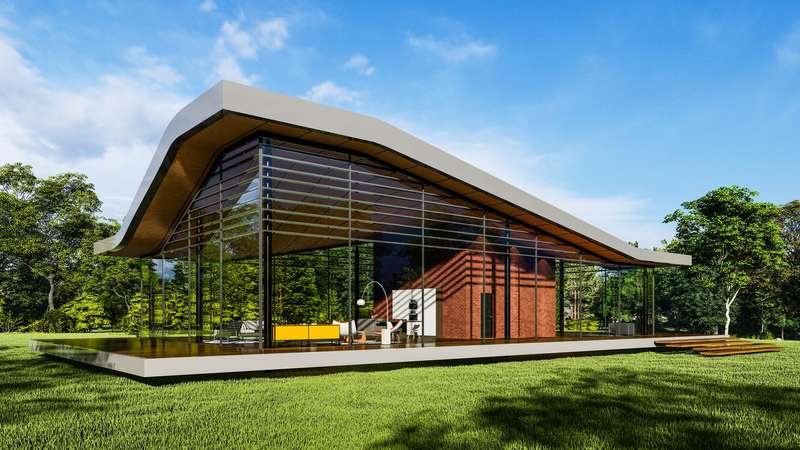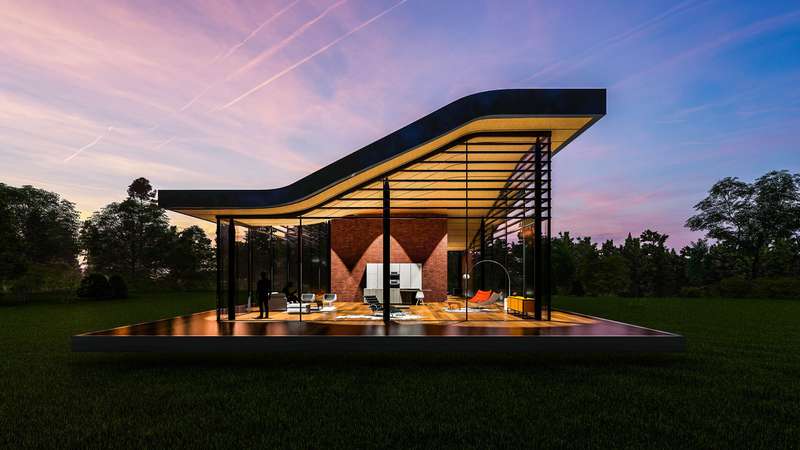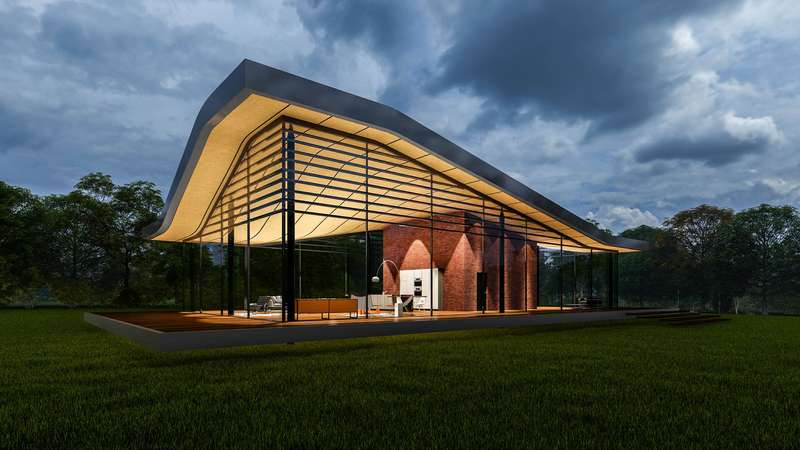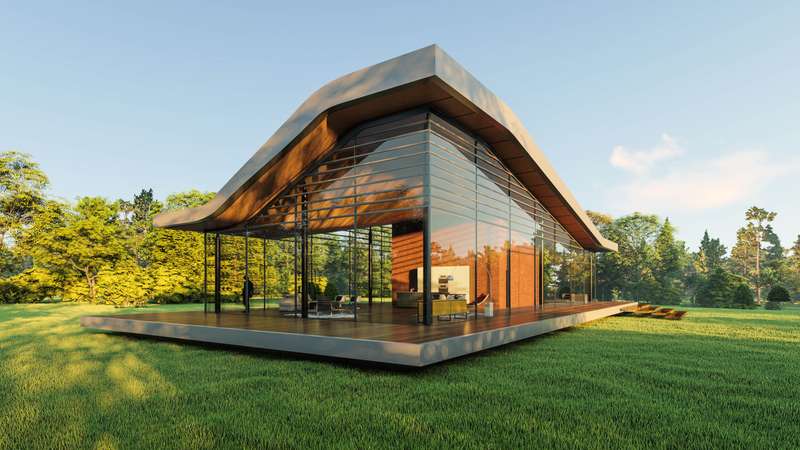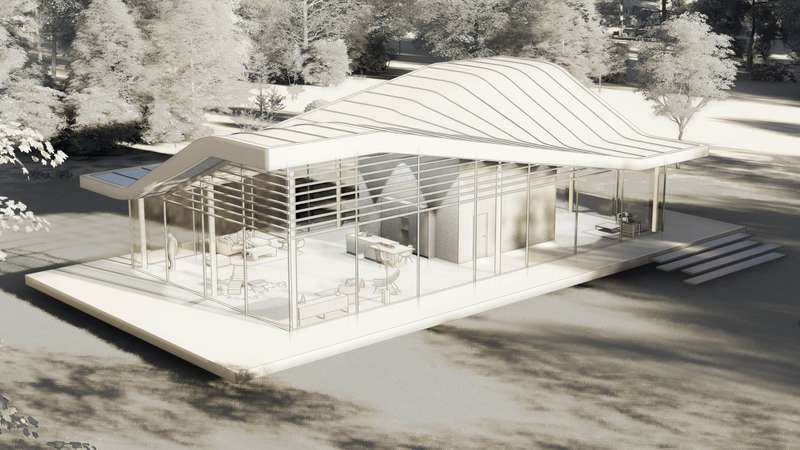 Pine Acres Forest House is an architectural masterpiece designed by one of the leading architecture firms in Dubai, 4SPACE, as a retreat house in the midst of Virginia's beautiful forests. The house takes inspiration from the iconic "Farnsworth House" by architect Mies van der Rohe, and seamlessly blends modern design with natural elements to create a unique and immersive experience.
The house's open-plan design and 360° views provide an unparalleled connection with the surrounding forest. Its special roof form, a hallmark of the architecture firm's unique style, allows for an uninterrupted view of the sky, while also harmonizing with the natural environment.
The use of natural materials such as wood and stone throughout the interior creates a cozy and inviting atmosphere, further enhancing the retreat experience. The house covers an area of 140 sqM and is designed to be a tranquil sanctuary for those seeking to escape the hustle and bustle of urban life.
This stunning architectural marvel by one of the best architecture firms in Dubai is a testament to their commitment to excellence in design and their ability to seamlessly integrate modernity with nature. Pine Acres Forest House is the ideal destination for those looking to immerse themselves in the beauty of Virginia's forests while enjoying the luxury of world-class architecture.