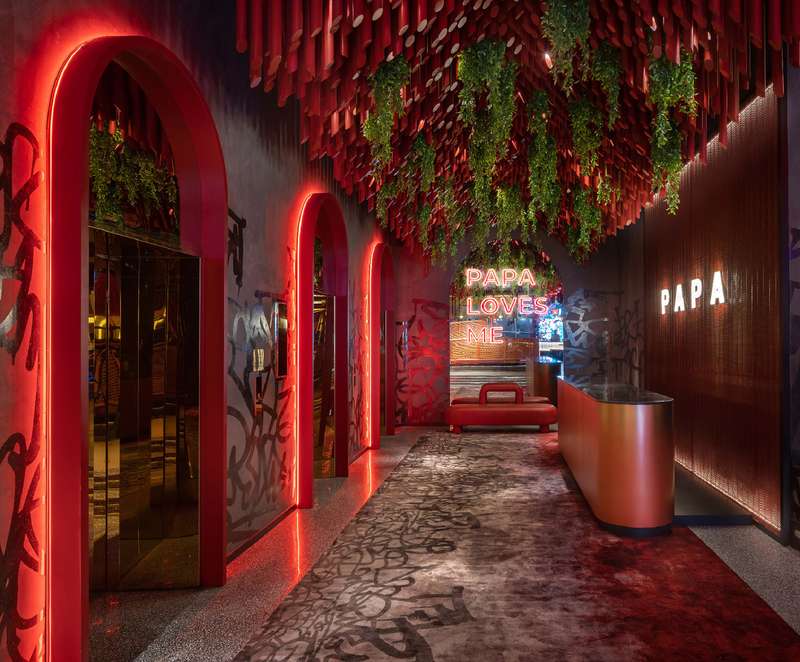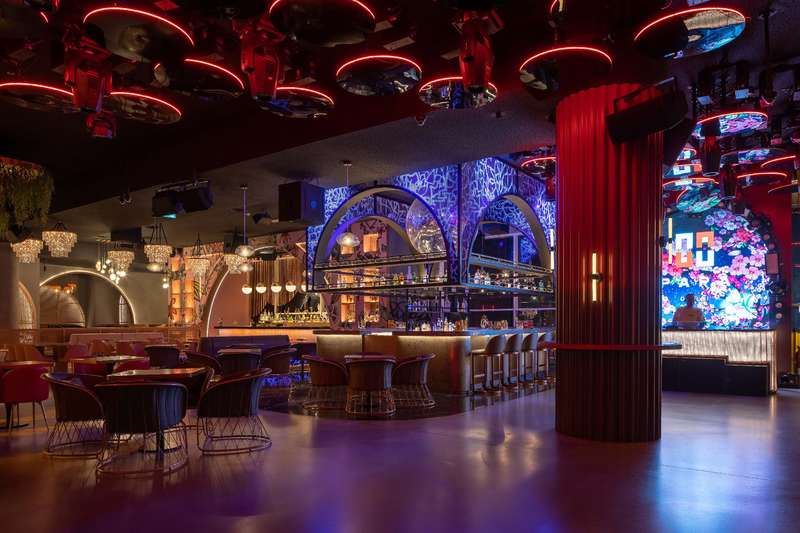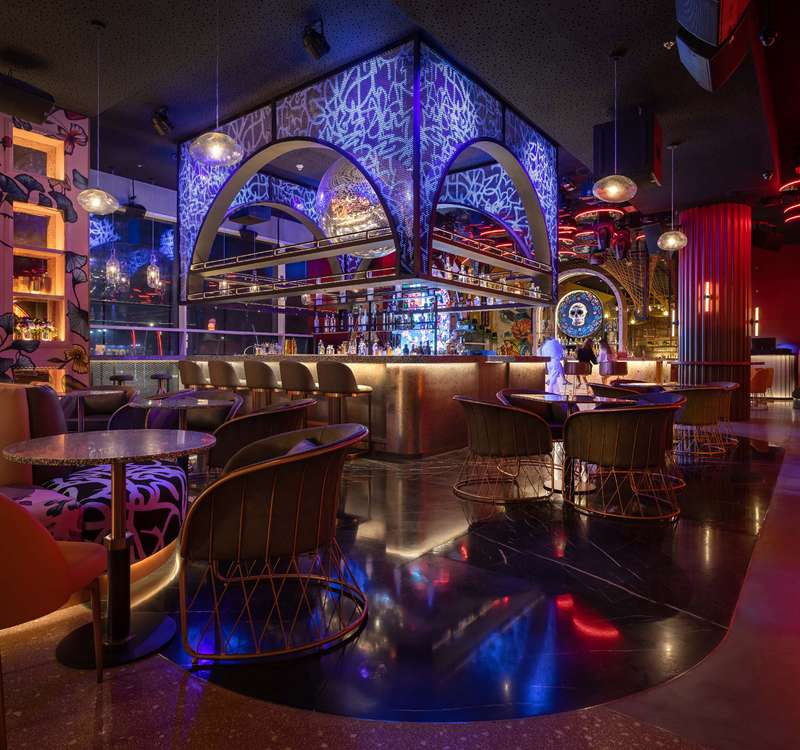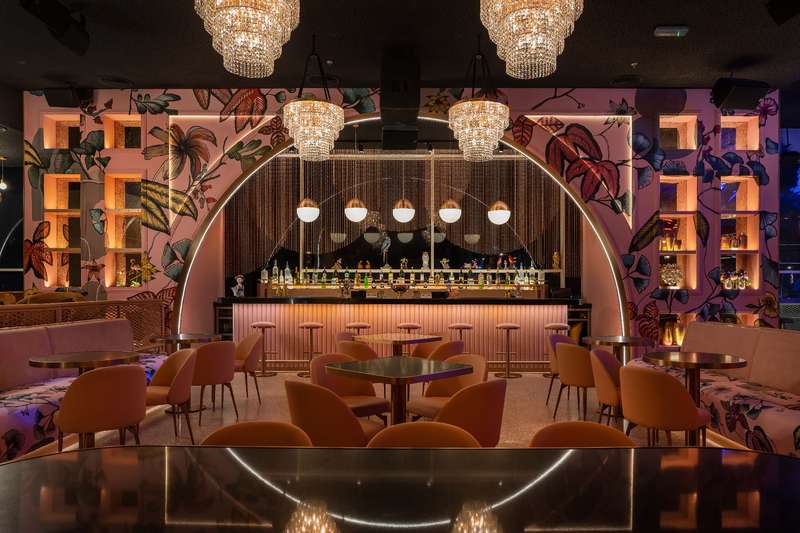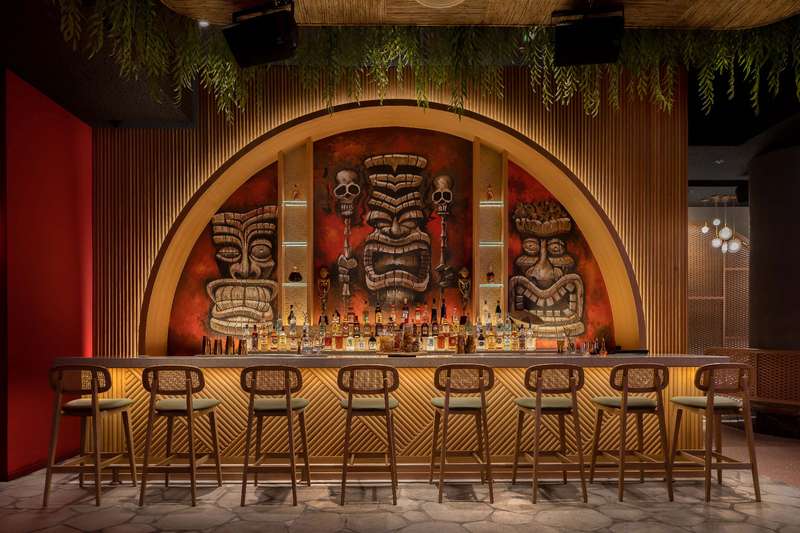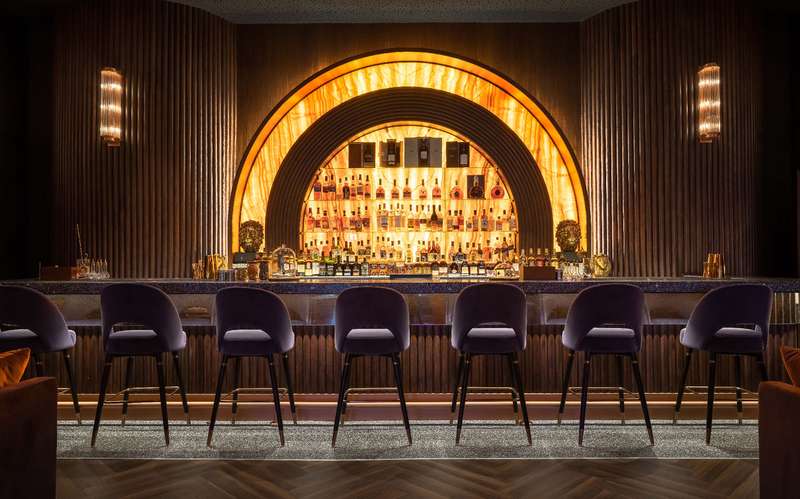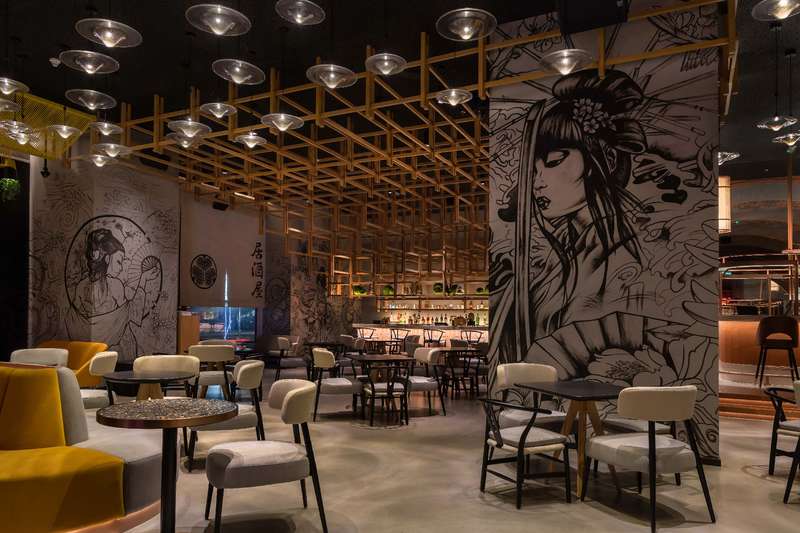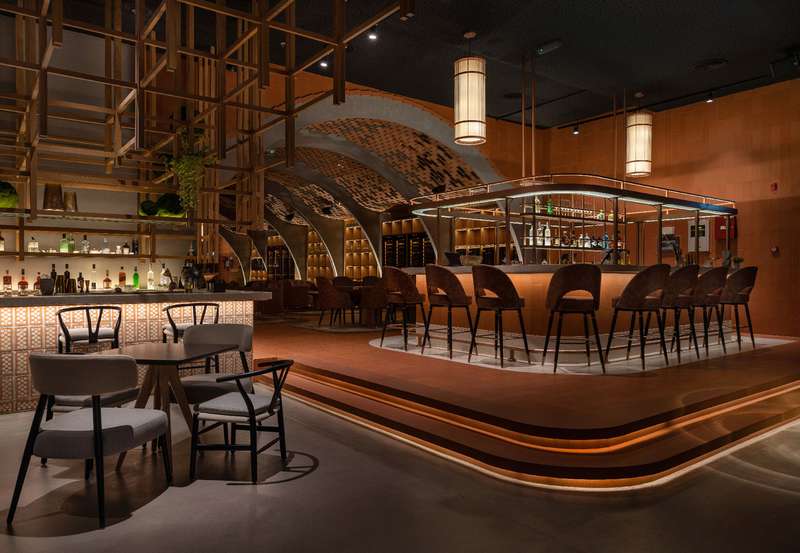 PAPA Dubai is the name of the thrilling new spot that spreads across a remarkable 12,000 square feet located at V Hotel, Al Habtoor City, Dubai, UAE.
An extremely trendy new place that brings nine dynamic concepts under one roof, creating a one-stop destination for drinking, dining, socializing and entertainment.
This place will take its guests on a gastronomic and avant-garde mixology journey, each themed around a different concept. The venue evolves as the energy rises and the tempo picks up – from a quiet dining with friends to a non-stop party all night.
As you enter Papa Dubai, you will be welcomed with a gorgeous decorative ceiling and wall graffiti. 4SPACE played with bespoke lights that gives uniqueness on each concept. While arches are used as a unified design element to have a seamless transition between them.
4SPACE introduced bespoke furniture that was designed according to the theme of each of the bar. Artworks and graffiti are all over the place that represents the culture of each concepts – elevating the experience in every space.
The overall design was brought to life for nine unique mixological experience: Gin Point, Vodka Lane, Champagne Avenue, Rum Station, Whiskey Square, Mezcal Street, Tequila Road, Sake Alley, and Wine Court.