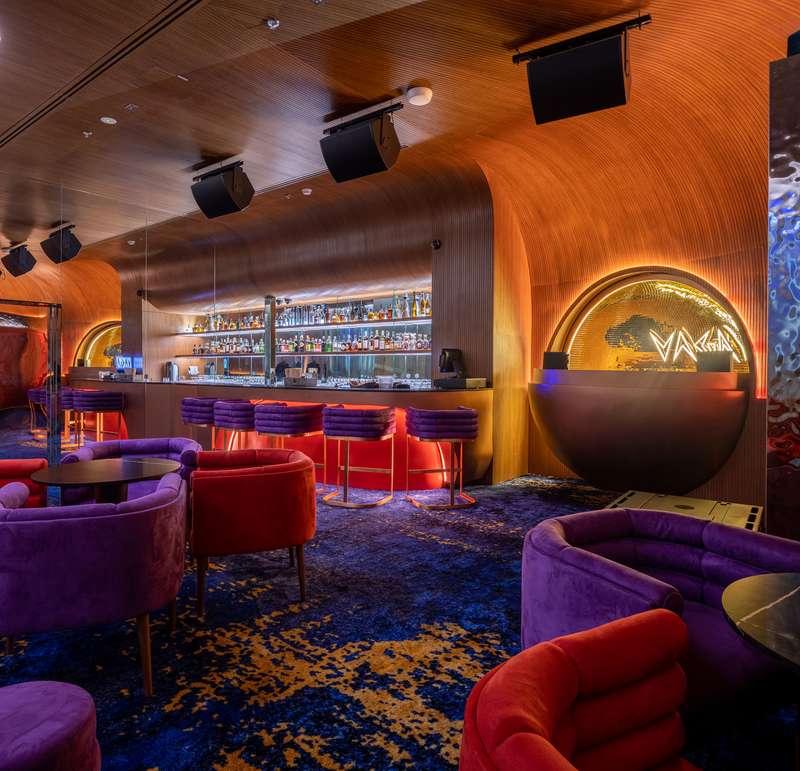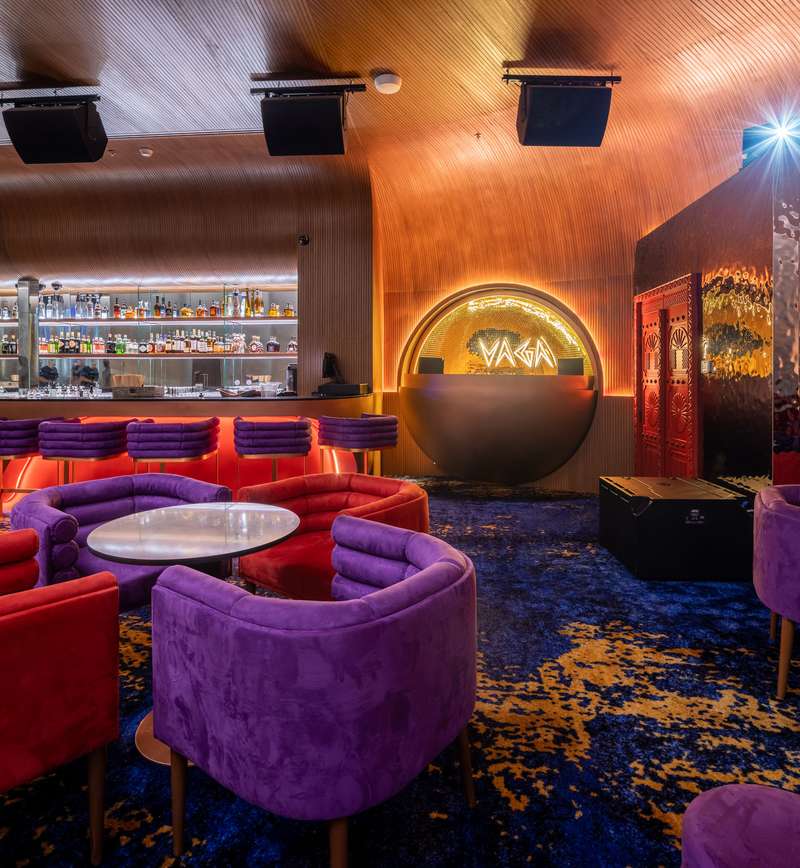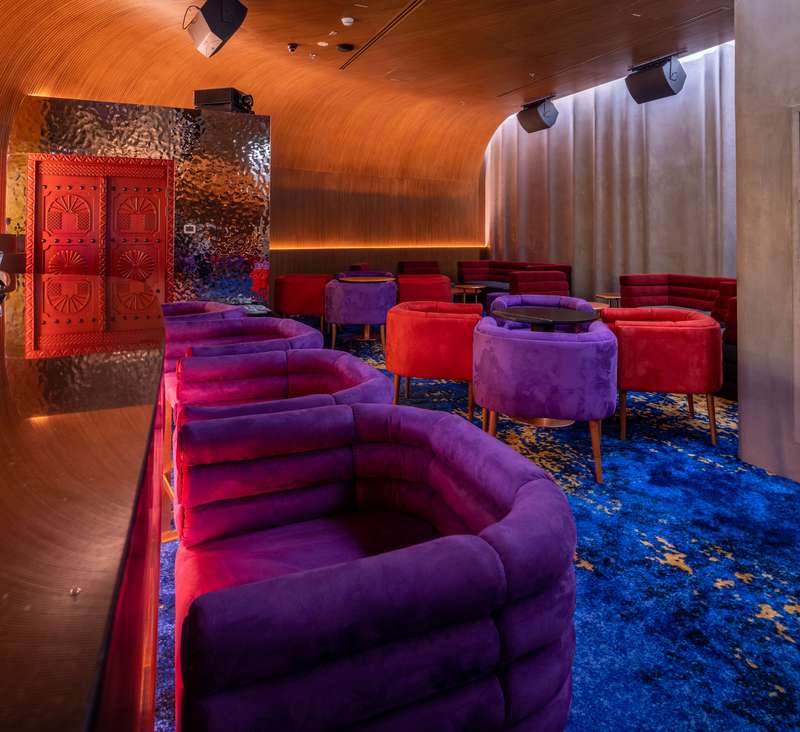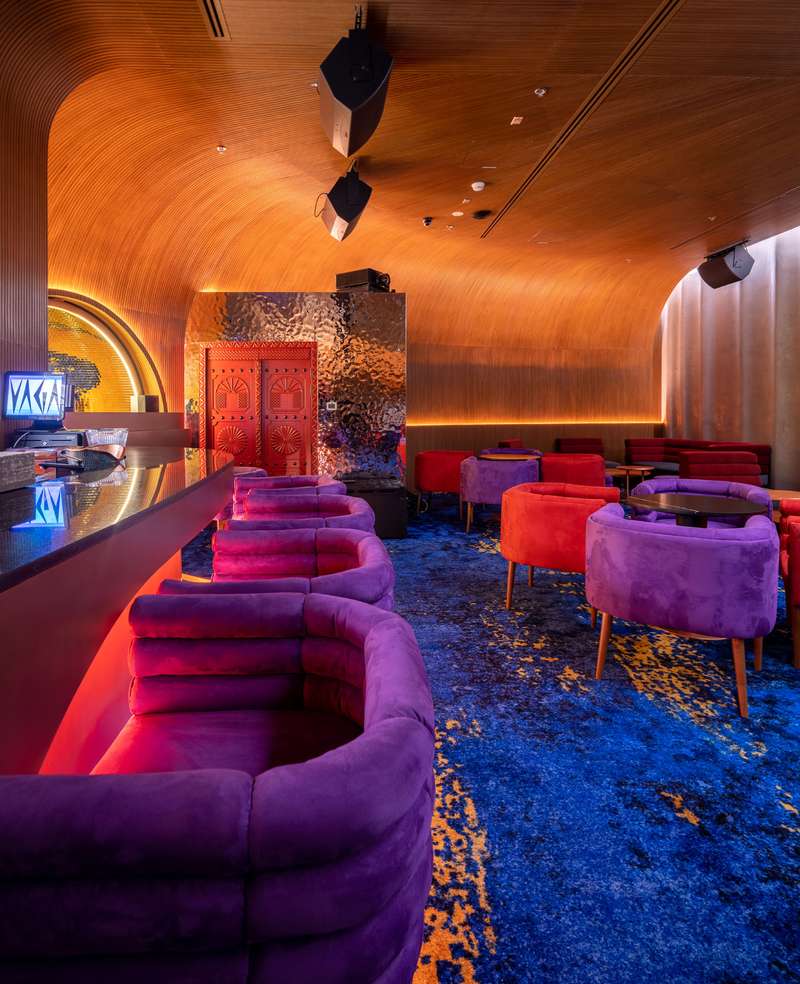 NONSENSE is a unique late night speakeasy bar located in Dubai's Bluewaters The Wharf, renowned for its innovative bar design in Dubai by 4SPACE. This hidden gem combines a slick musical program with a futuristic vibe, making it a popular destination for locals and tourists alike.
The bar's interior design is a standout feature, incorporating eccentric elements that offer an out-of-this-world experience. From the moment you enter NONSENSE, you'll be mesmerized by the 3D mural projection that greets you. The bar's designers have carefully curated the furniture, décor, and lighting to create a space that is both visually stunning and functional.
NONSENSE is not just a visual masterpiece, it is also a listening room with a cutting-edge music program that is synchronized with the lighting display. The bar is the perfect spot to enjoy a night out with friends while experiencing unique music and design elements.
This late night speakeasy also features a large wall projection display in tune with the music, adding to the futuristic vibe of the venue. NONSENSE is the perfect bar design in Dubai that combines music, design, and technology to create an immersive experience that is unlike anything else in the city.
Of course, the innovative design of NONSENSE is not the only reason to visit. The bar's mixologists have crafted a menu of futuristic mixed beverages that are as delicious as they are inventive. Whether you're in the mood for a classic cocktail or something more experimental, the bar's menu is sure to satisfy.
Overall, NONSENSE is a must-visit destination for anyone looking for a unique bar design in Dubai that offers a truly out-of-this-world experience. A hidden gem designed by 4SPACE.