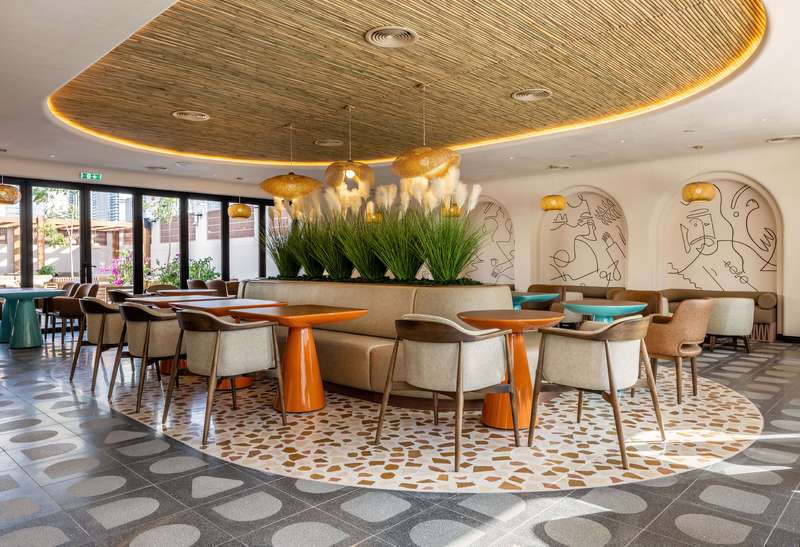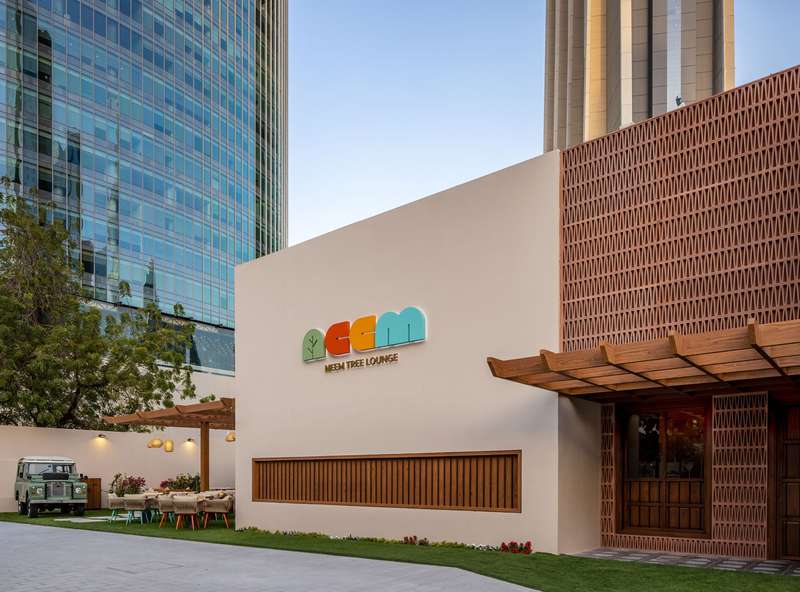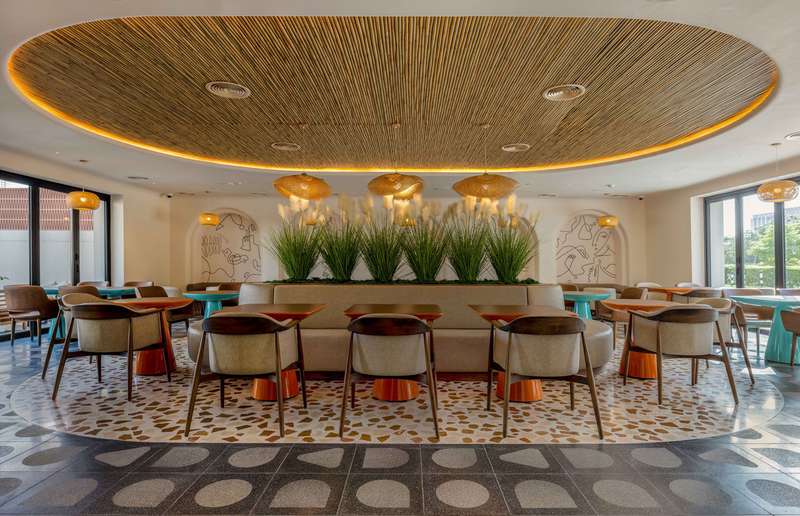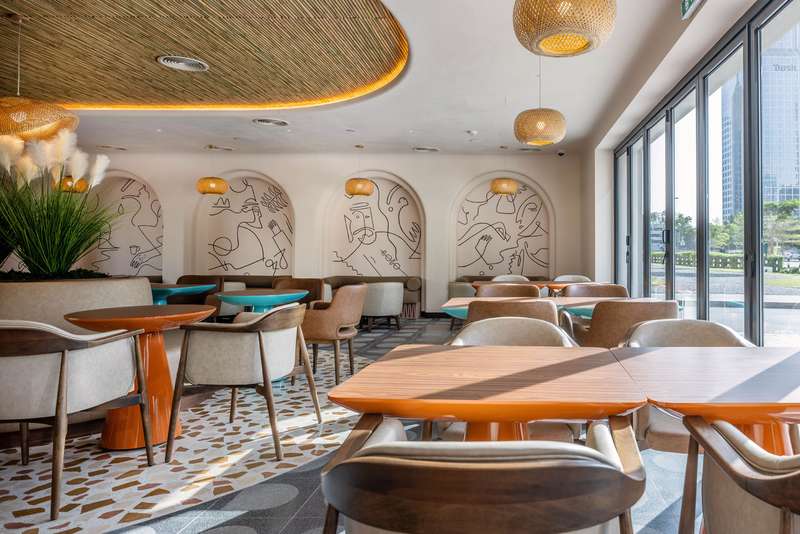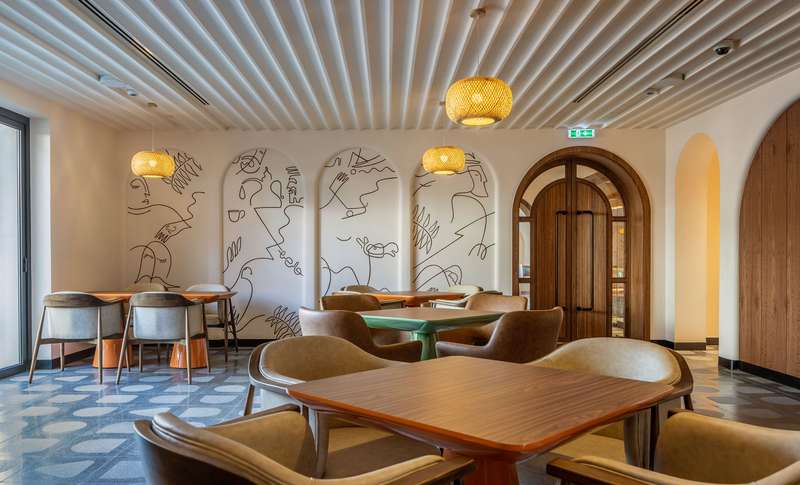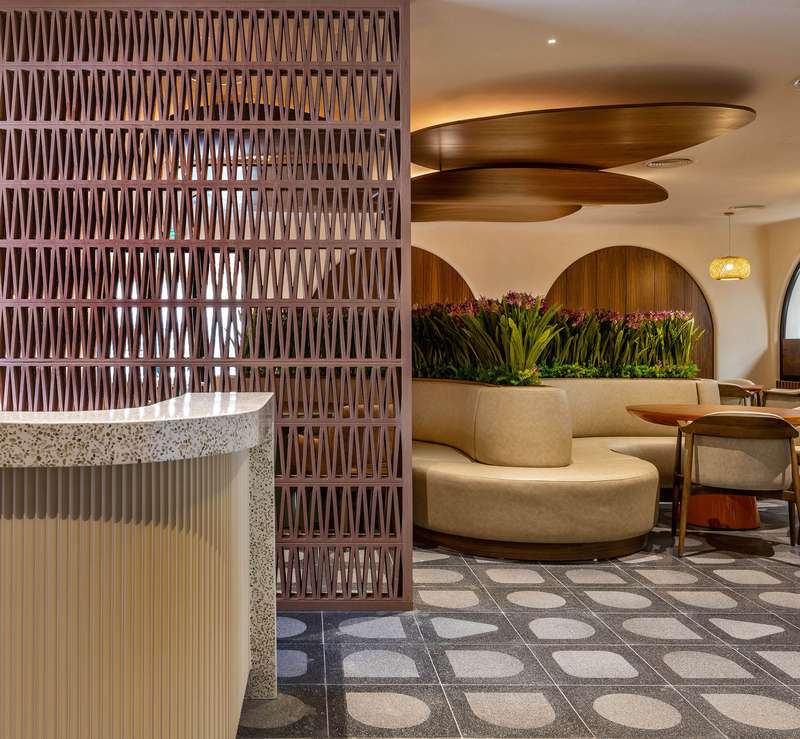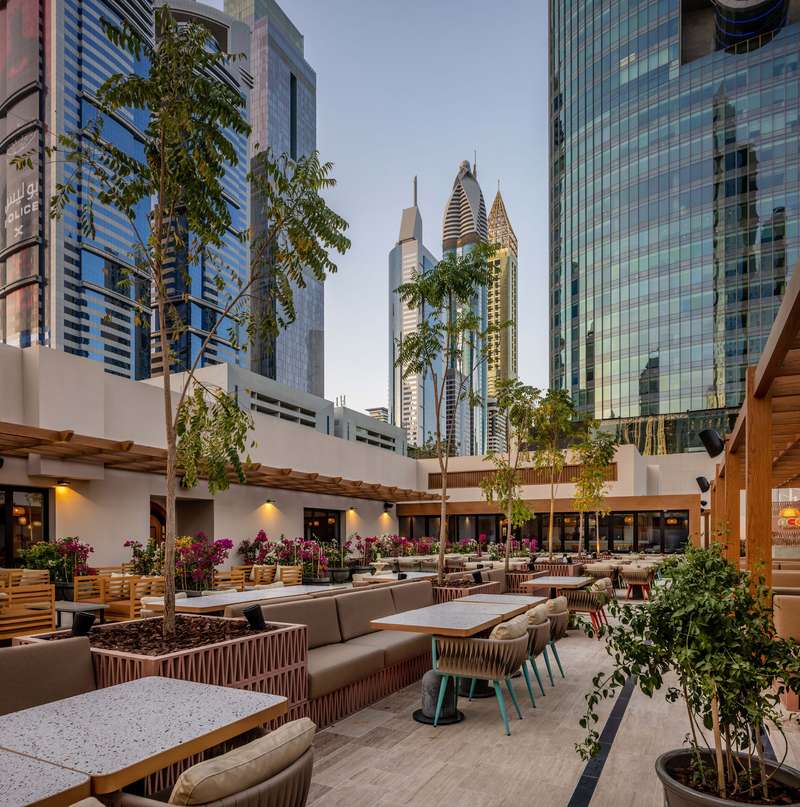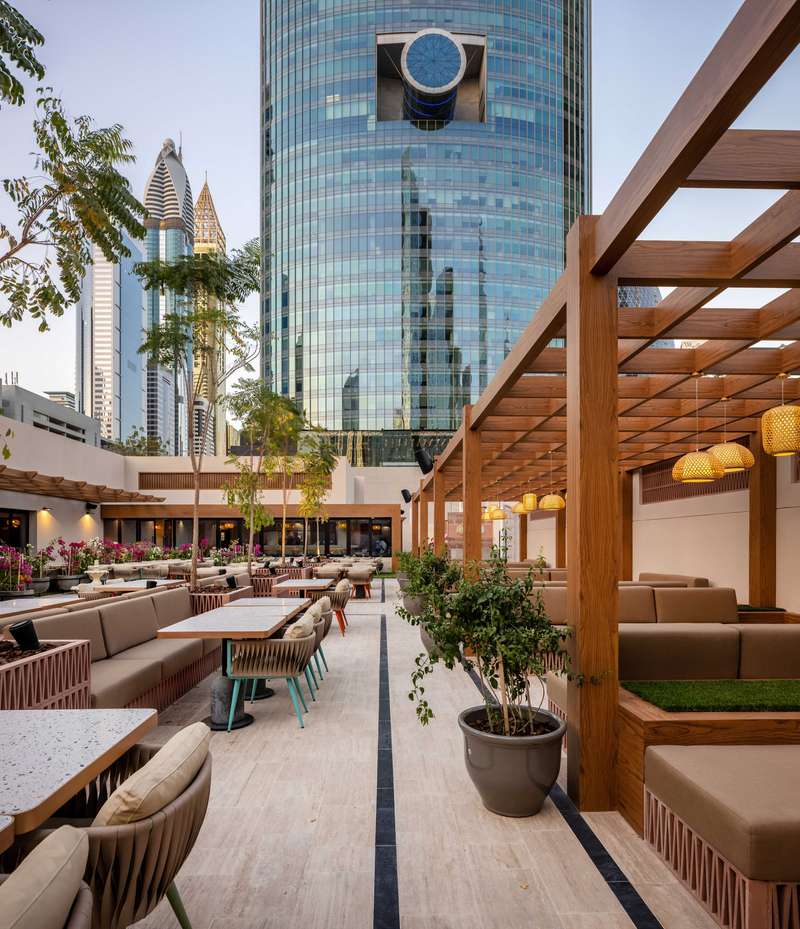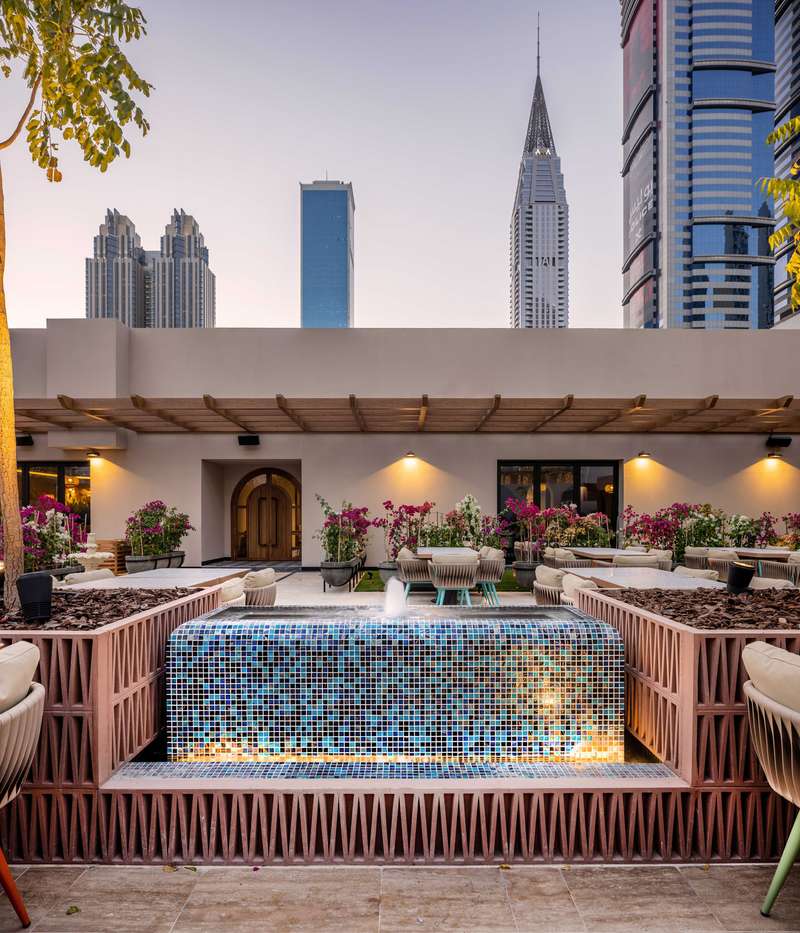 Neem Tree Lounge & Restaurant is a stunning example of restaurant interior design in the heart of Dubai International Financial Centre. Offering an exquisite taste of Emirati cuisine in a setting that reflects the region's captivating culture. The restaurant's name was inspired by the neem tree, also known as the wonder tree, which was introduced to the UAE from the Indian subcontinent for its environmental and ornamental values. This tree can survive for up to 300 years with little water needs and is known for its natural air-purifying qualities, making it an excellent windbreaker and combatant of desertification.
4SPACE, the design team behind the restaurant interior design, was tasked with creating a space that celebrates the traditional customs and lifestyles of the native people while incorporating modern design elements. The location, in the heart of the bustling Dubai International Financial Centre, played a significant role in shaping the concept.
The designers incorporated arches throughout the design, which became the hero element of the restaurant. The use of curves gives a sense of organic living, connecting the space with nature and providing diners with a sense of relief and peace. The arches also define large spaces without completely cutting the connection between them, providing a sense of scale and flow to the space.
The existing building was reinforced and transformed into a minimalistic and culturally influenced venue with many elements from across the region. The expansive floor-to-ceiling windows bring in natural light, making the space bright and airy. The garden is landscaped with neem trees, water features, and fabric shades, creating a beautiful outdoor space for diners to enjoy.
Neem Tree Lounge & Restaurant is more than just a dining experience; it is a celebration of Emirati culture and the neem tree's unique properties. It offers an urban lifestyle collective of dining options and is home to some of the city's best restaurants. Visit Neem Tree Lounge & Restaurant to enjoy the finest in Emirati cuisine and experience the wonder of the neem tree in the heart of Dubai.