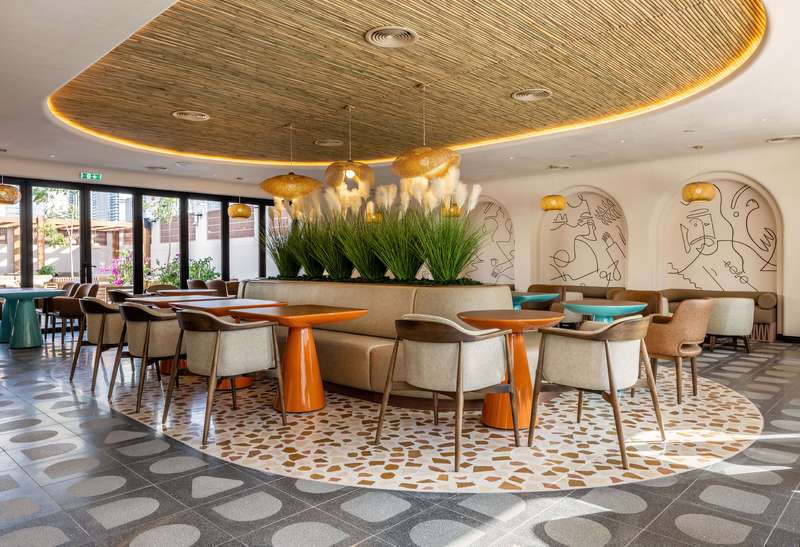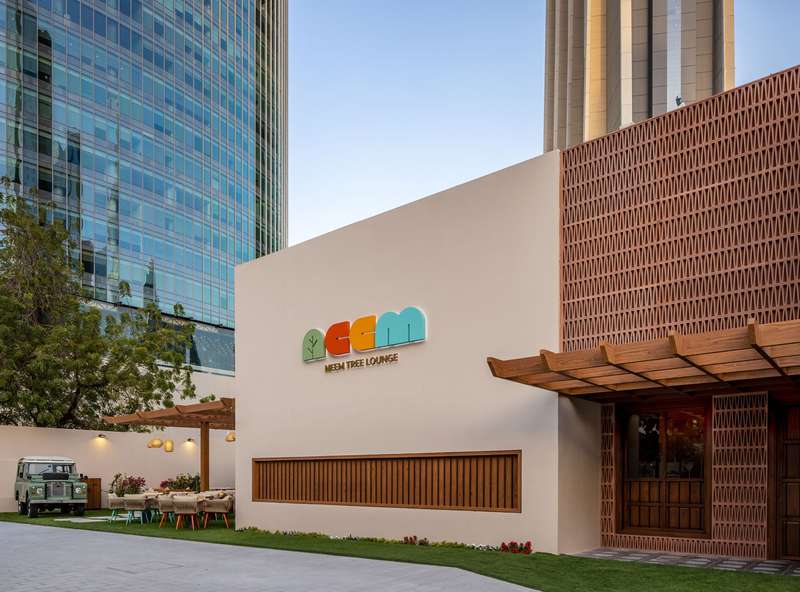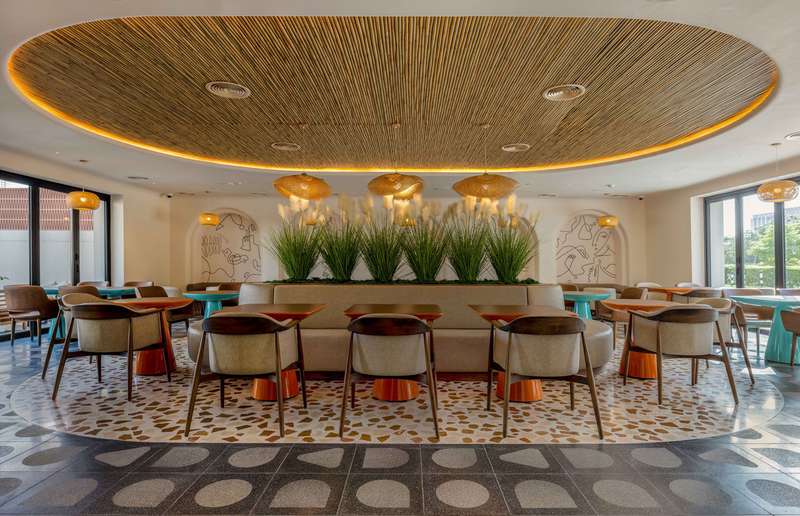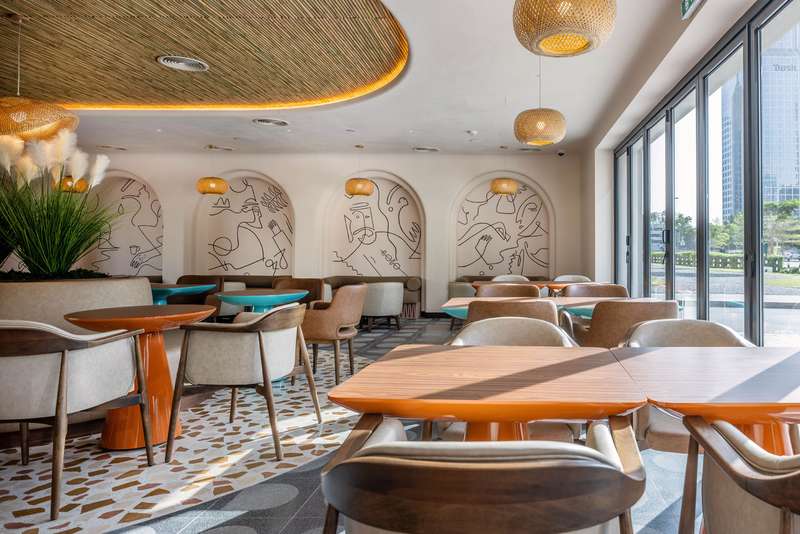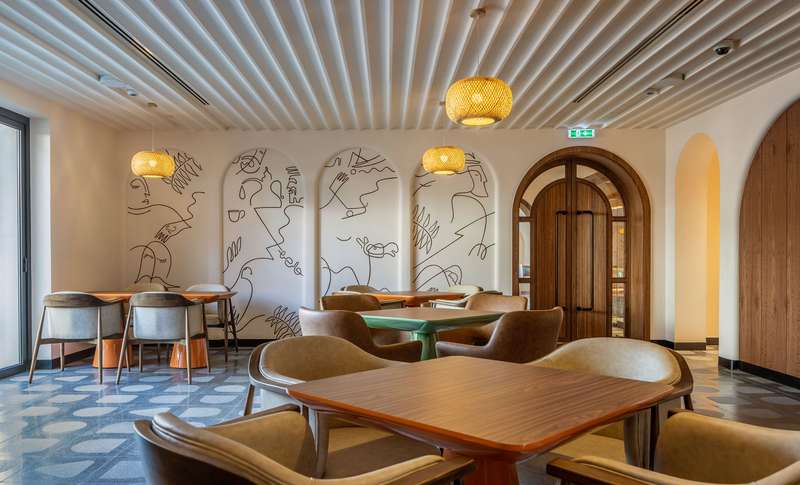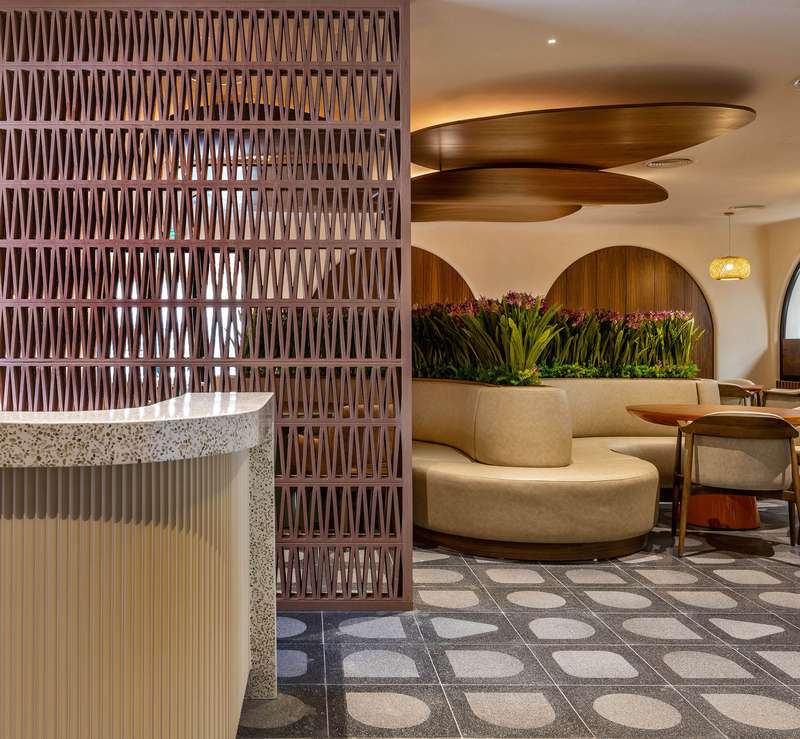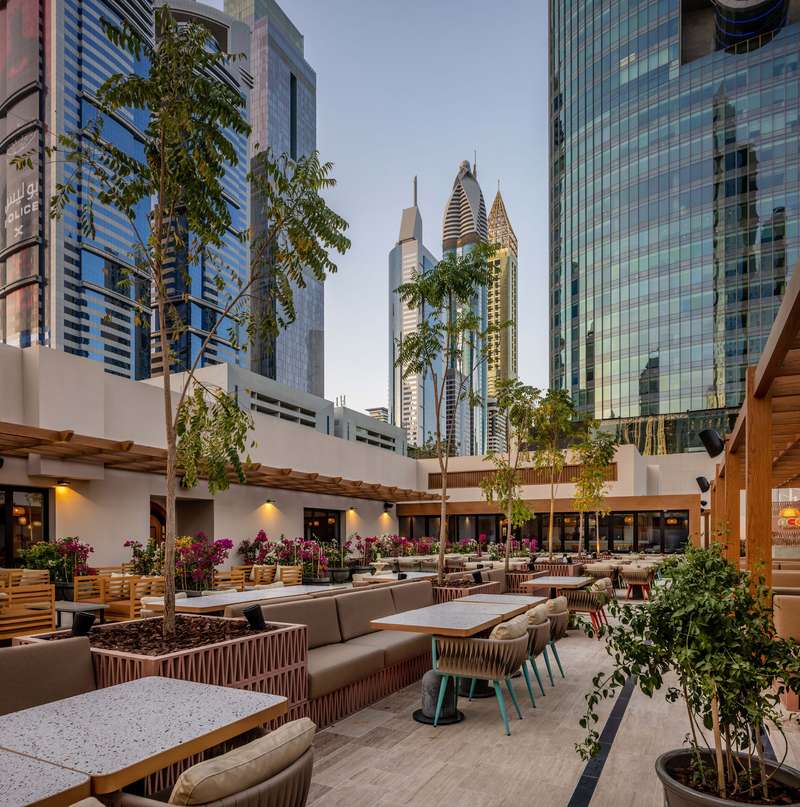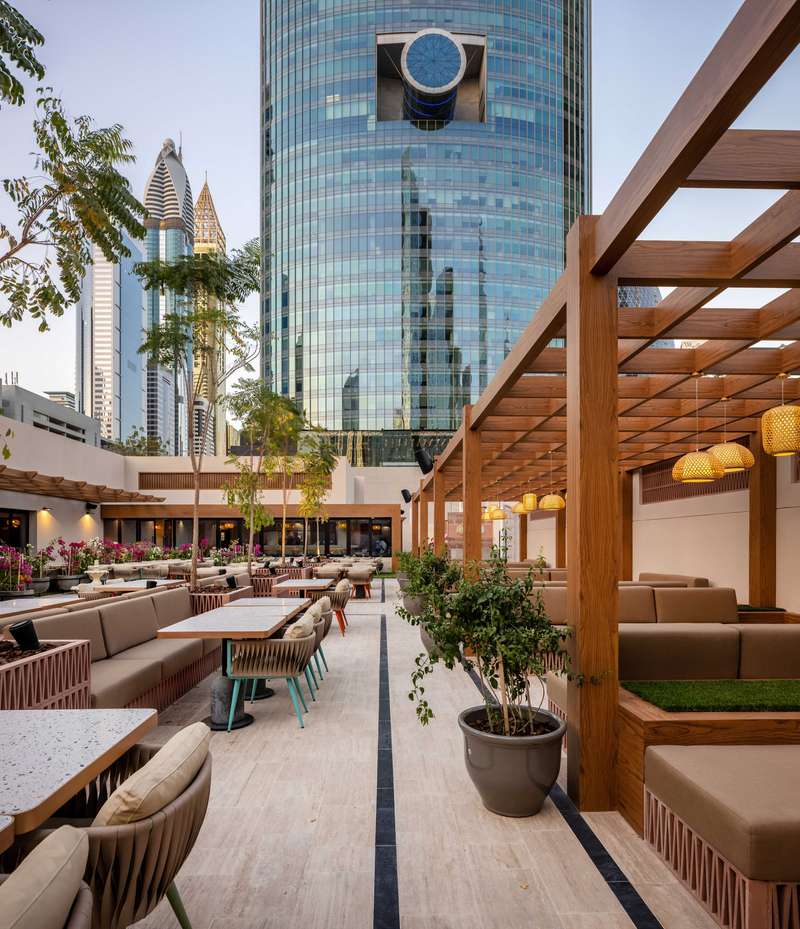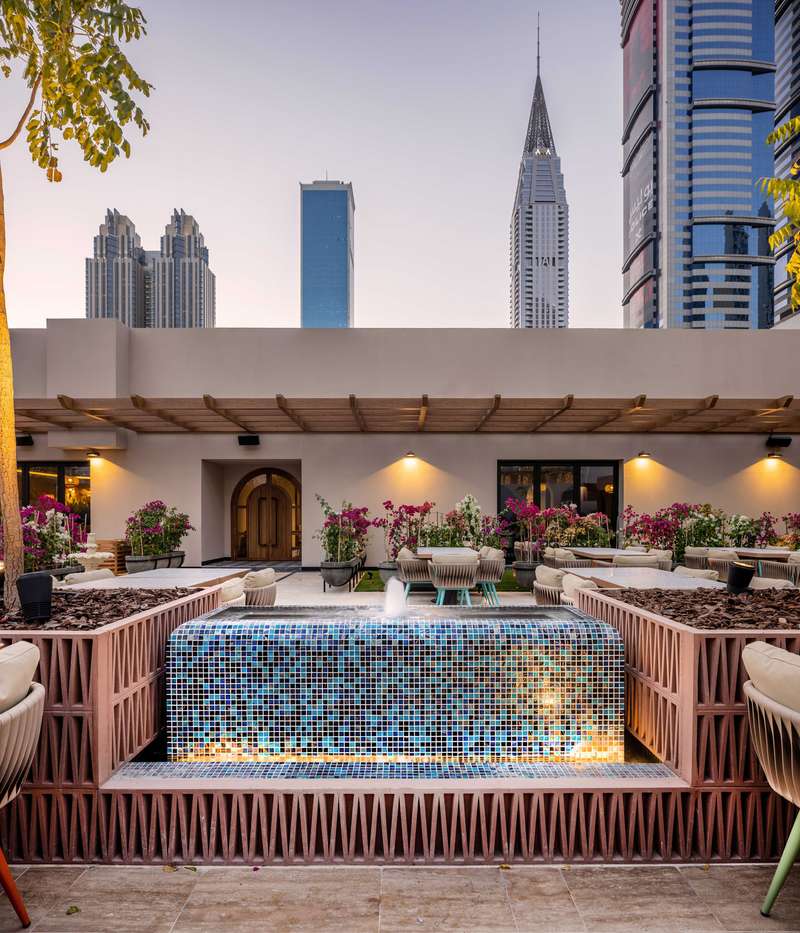 Unveiling Neem Tree Lounge & Restaurant designed by 4SPACE. The newest option in Dubai International Financial Center (DIFC),  offering the finest in Emirati cuisine and interiors to reflect the region's fascinating culture.
It offers an urban lifestyle collective of dining options and is home to some of the city's best restaurants. The restaurant is in what used to be the DIFC Project Site Office. It boasts a prime location in the center of the bustling district. The location was very important to shape the concept.
The venue is minimal in design and culturally influenced, with many elements from across the region. The expansive floor to ceiling windows allows daylight to flood into the open spaces giving them a bright and airy feel. The furniture selected varies between bold wooden chairs and fully upholstered chairs, and bespoke banquets in the center of the restaurant and the arched bays.  The arches give a slightly oriental touch. The colorful logo and unique design added a pop of color to the otherwise neutral palette allowing it to stand out from the surrounding modern skyscrapers. The Picasso-esque artwork murals on the restaurant walls were created by Art Painting Lab.