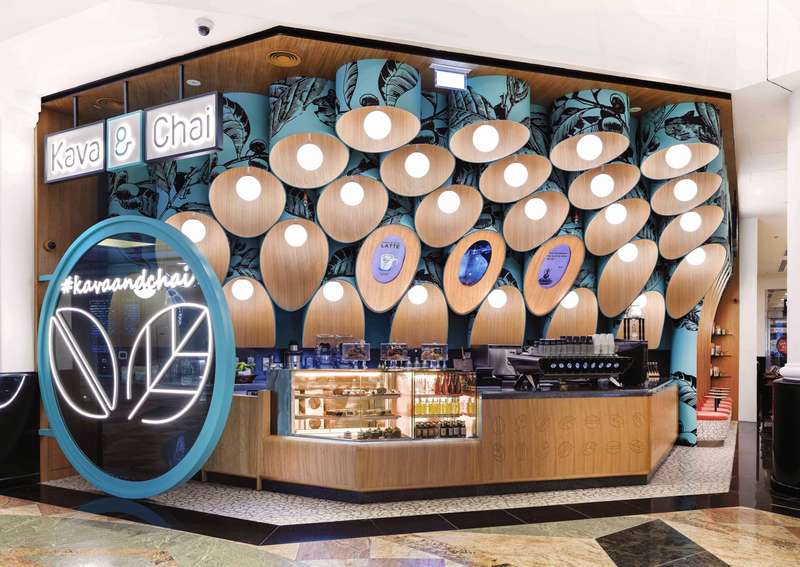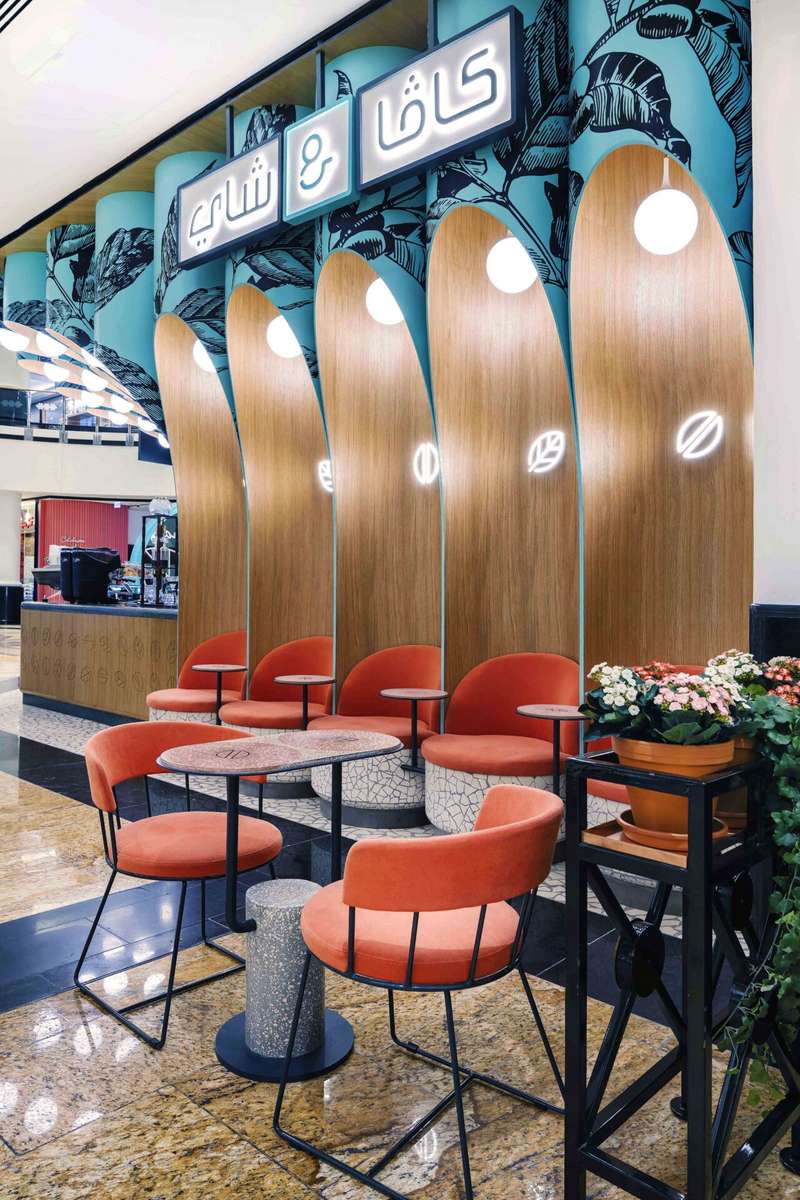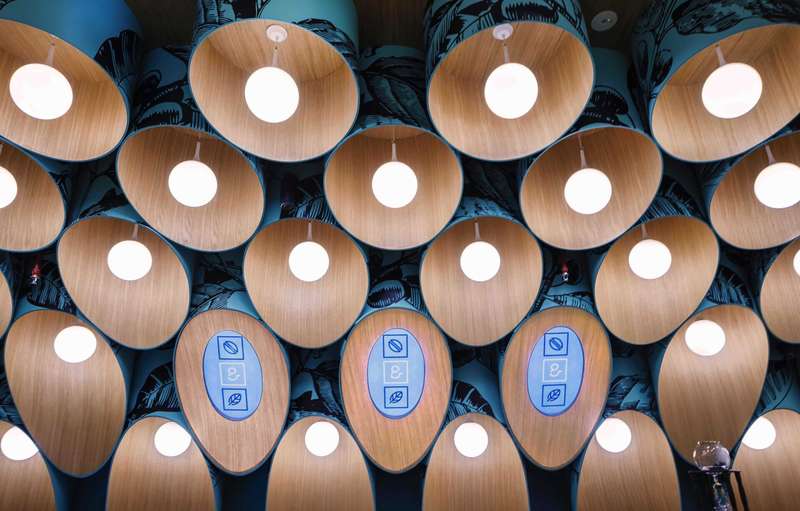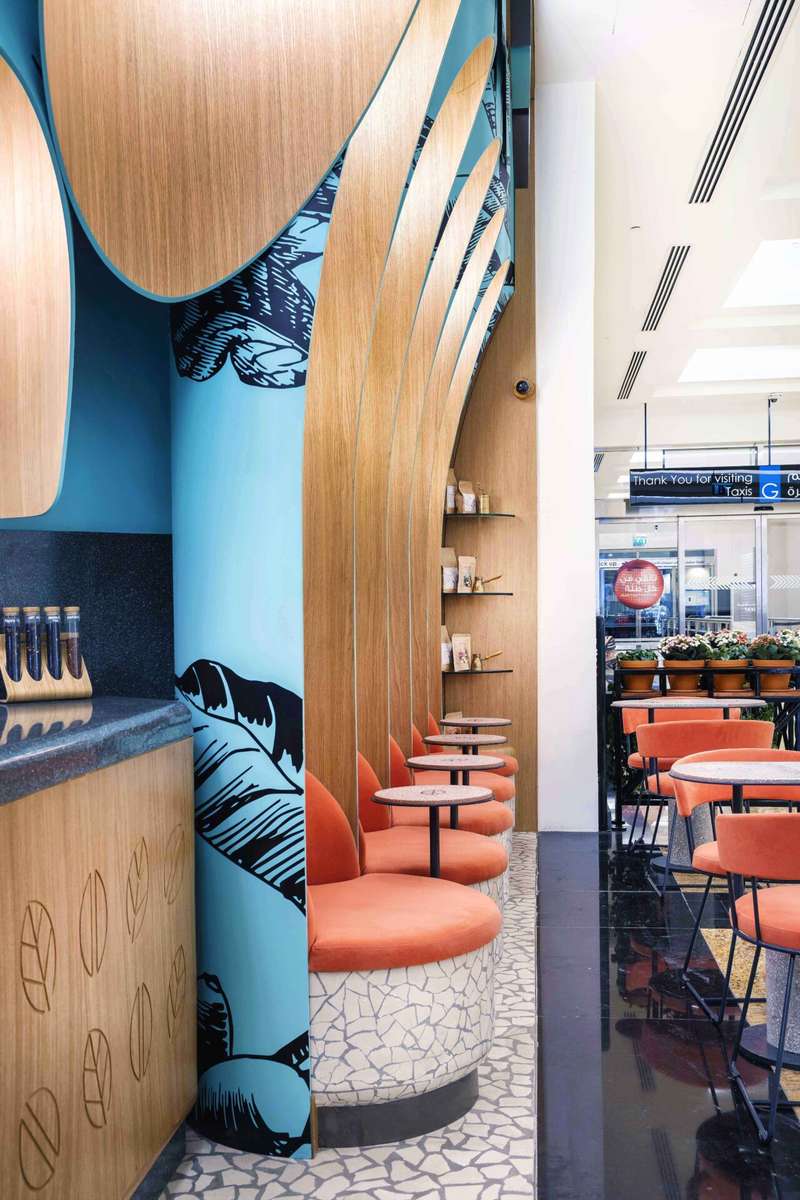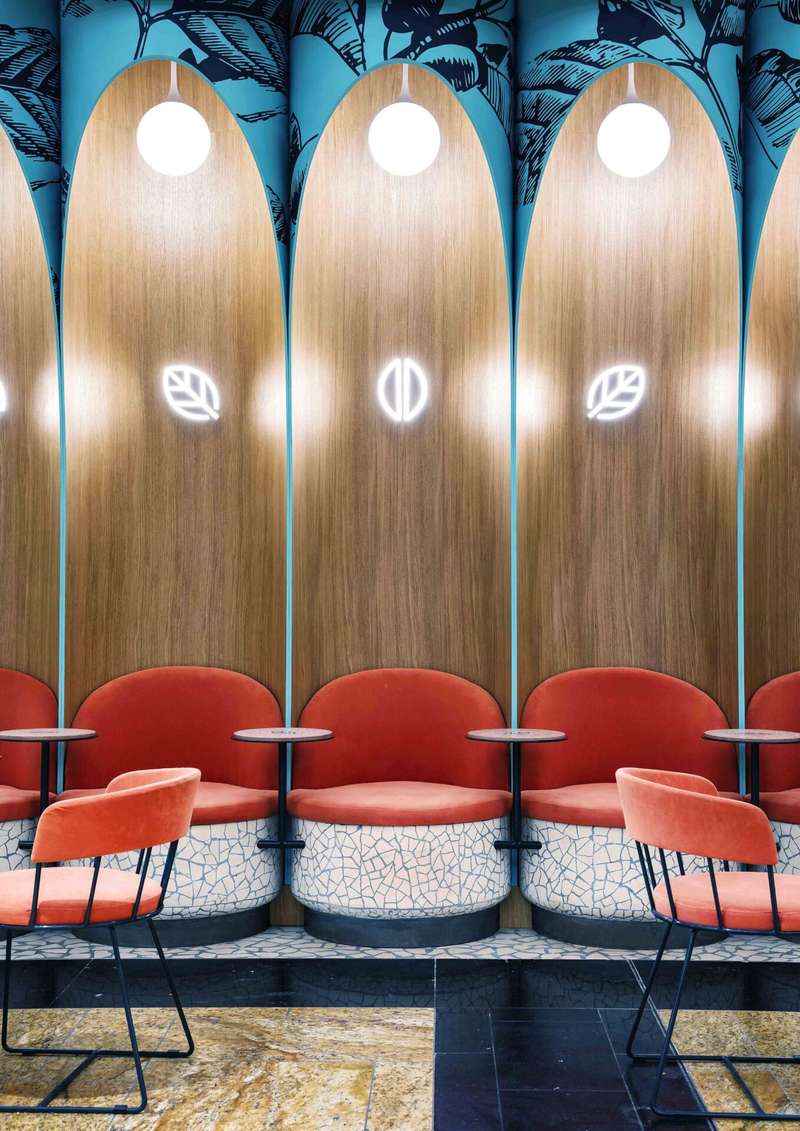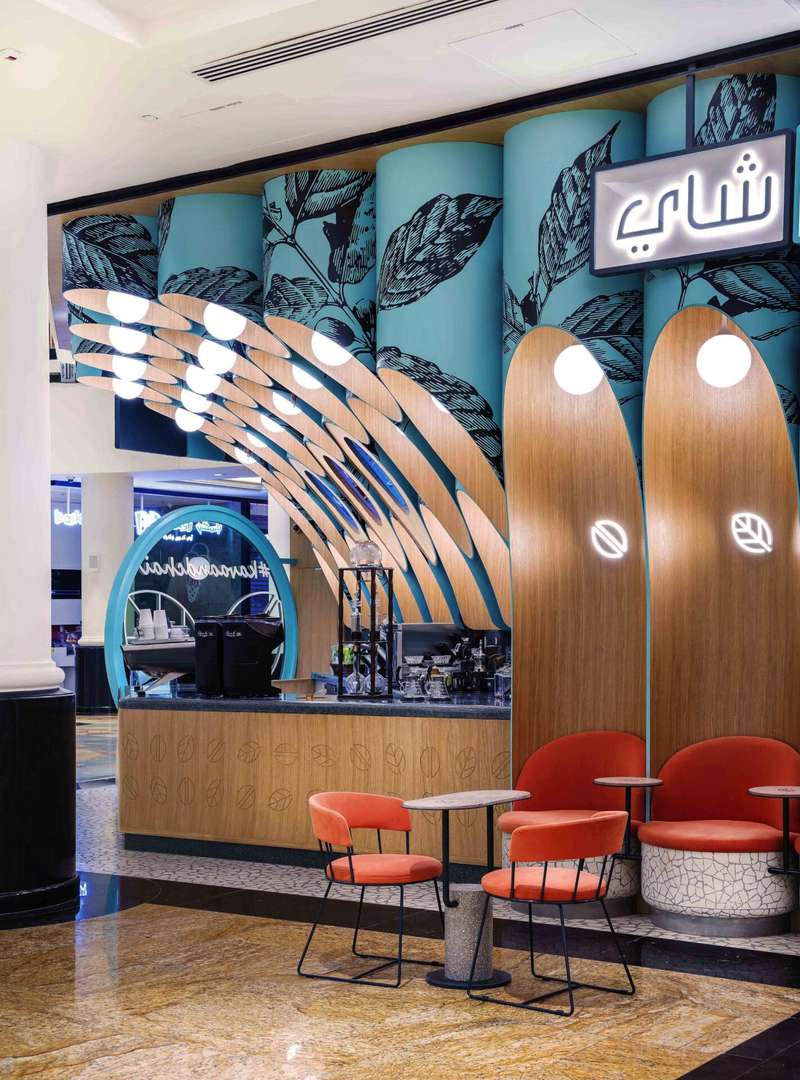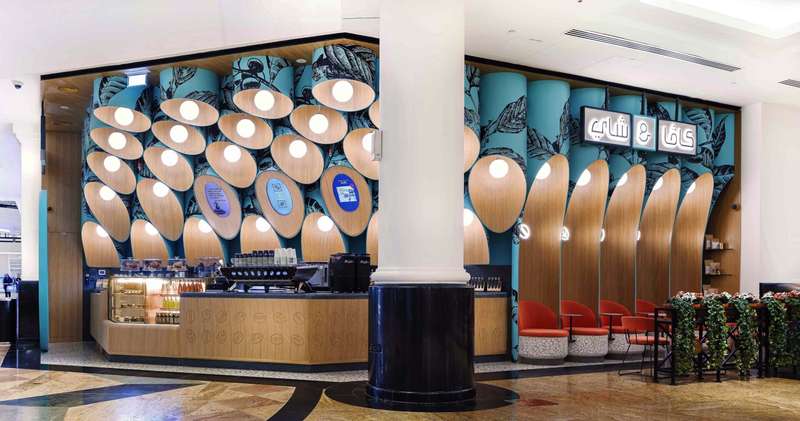 A unique and inviting coffee and tea shop design by 4SPACE boasts a bold and innovative design utilizing parametric design and incorporating elements that create a warm and visually stunning atmosphere – perfect for Instagram-worthy moments!
This 376 sq.ft coffee and tea shop is situated in a prime location with high traffic demands, making it the perfect destination for caffeine lovers. To overcome the challenge of designing a small space, we utilized parametric design in developing the overall concept, resulting in an innovative and functional space.
The highlight of the design is the installation of tubes and globe lights, which create a bold ceiling statement. Drawing inspiration from the Arabica tree and clusters of coffee beans, the design incorporates a leaf pattern to promote the branding identity. Teals have been used to warm up the space and provide an edgier alternative to the traditional white walls that have dominated design trends.
Customized globe lights emit a natural glow, enhancing the ambiance of the small space, while the use of terrazzo adds a touch of luxury. Terrazzo is a cost-effective material that provides a long-lasting finish and is currently viewed as a chic and trendy choice. For the chairs and seating pods, we have used upholstery in Pantone's "live coral" color to maximize the tight cafe seating area.
The counter is made of Oakwood and features engraved icons for a refined look. We have also incorporated a round feature made of illuminated LEDs and tinted glass, showcasing coffee beans and tea leaves, serving as the brand icon. The hashtag #Kava&Chai has been placed for an Instagrammable moment.
Overall, this coffee shop design is visually mesmerizing and provides a warm and inviting atmosphere, making it the perfect place to enjoy a cup of coffee or tea.