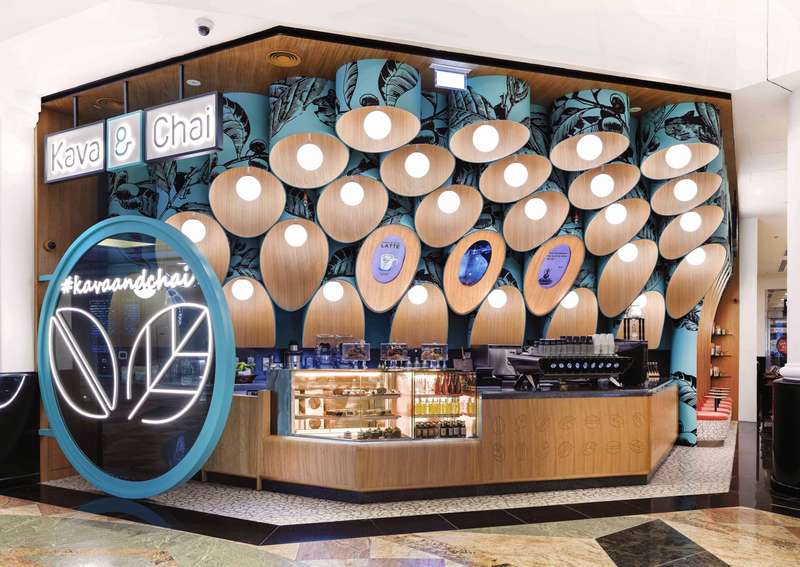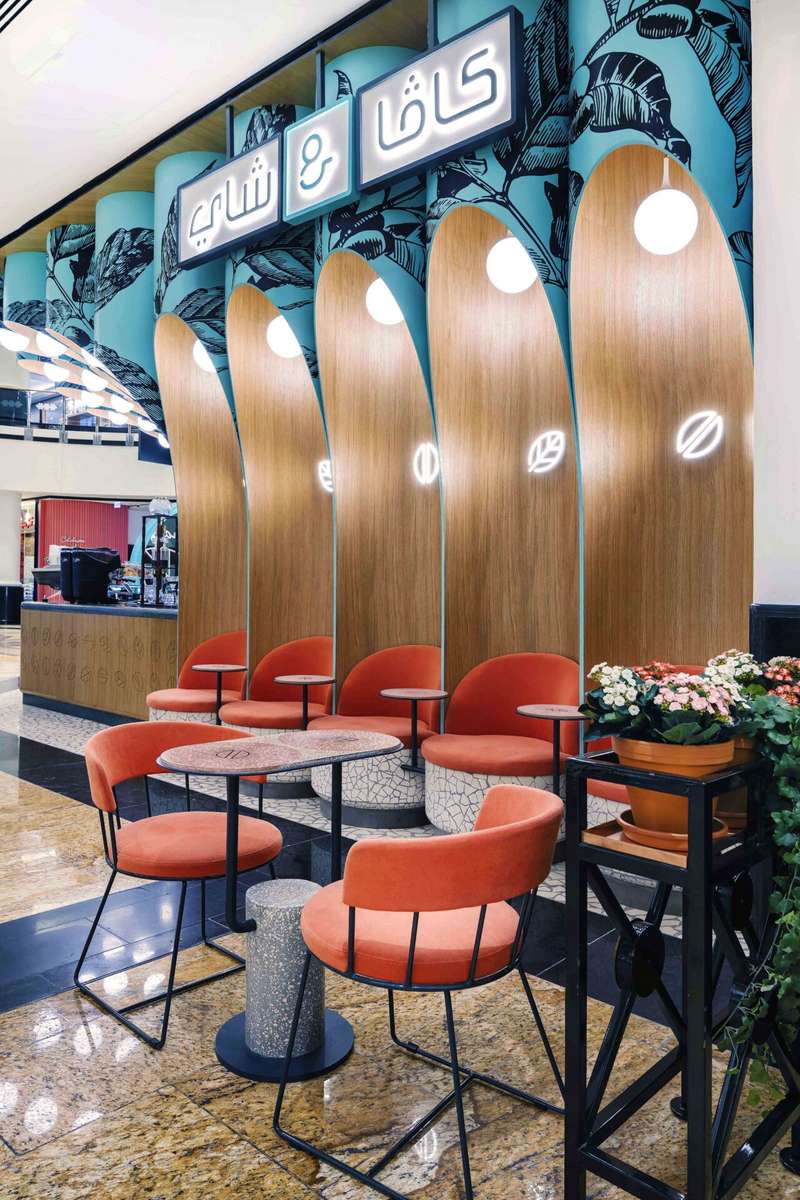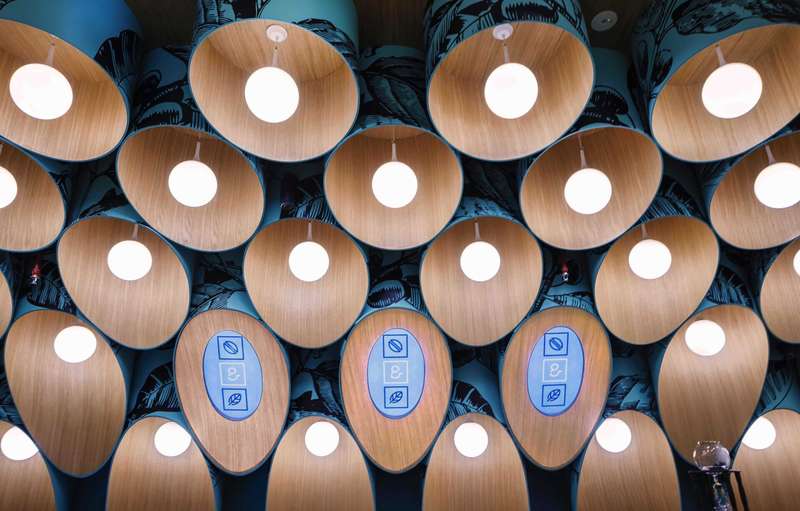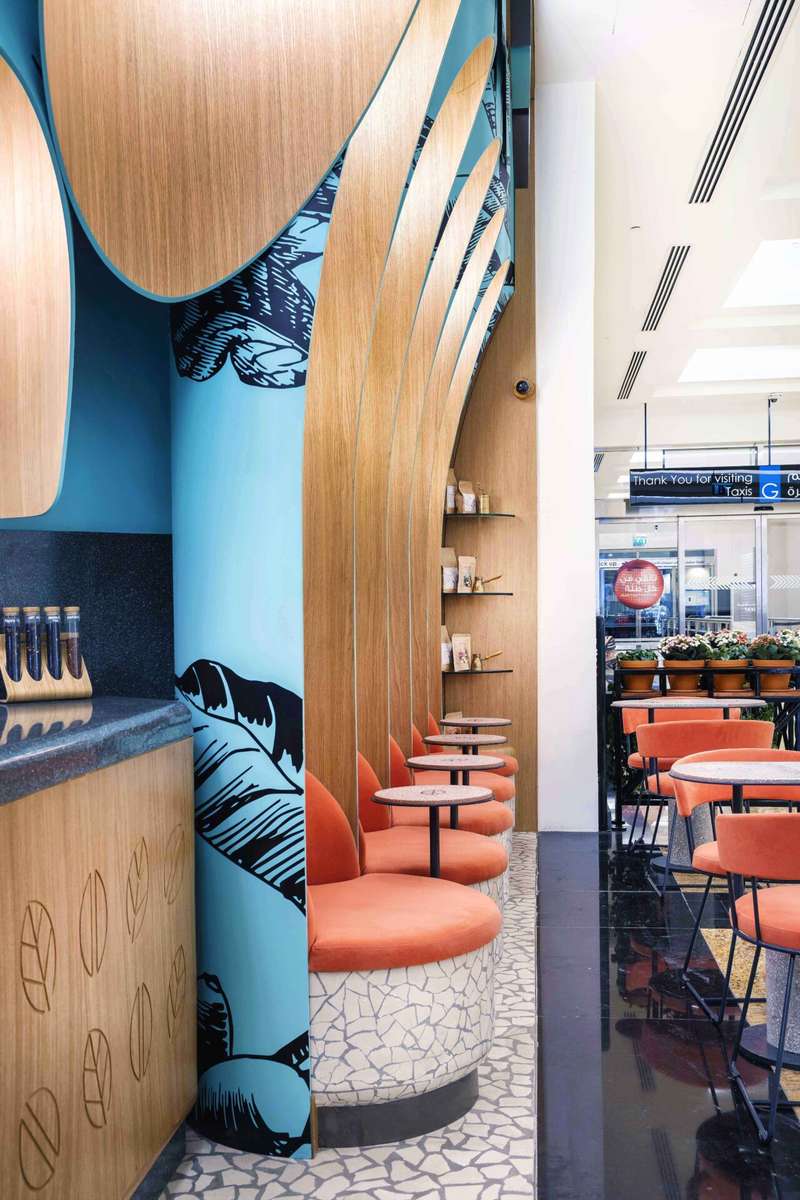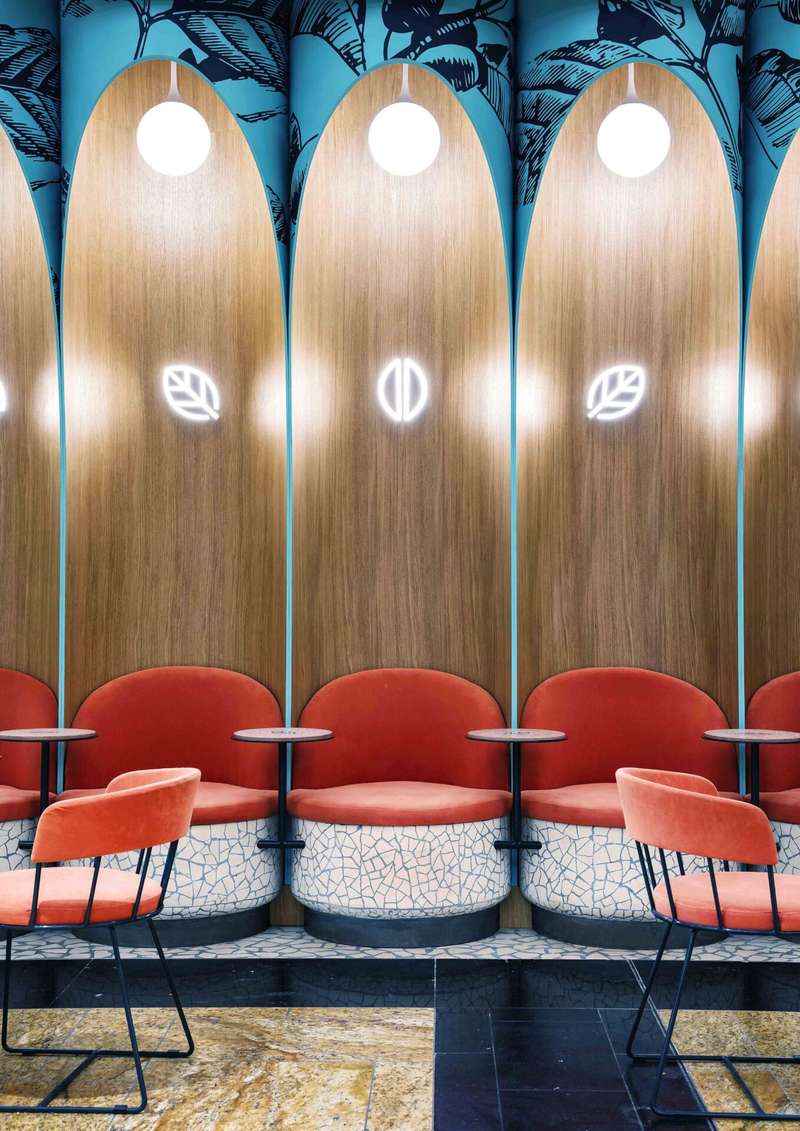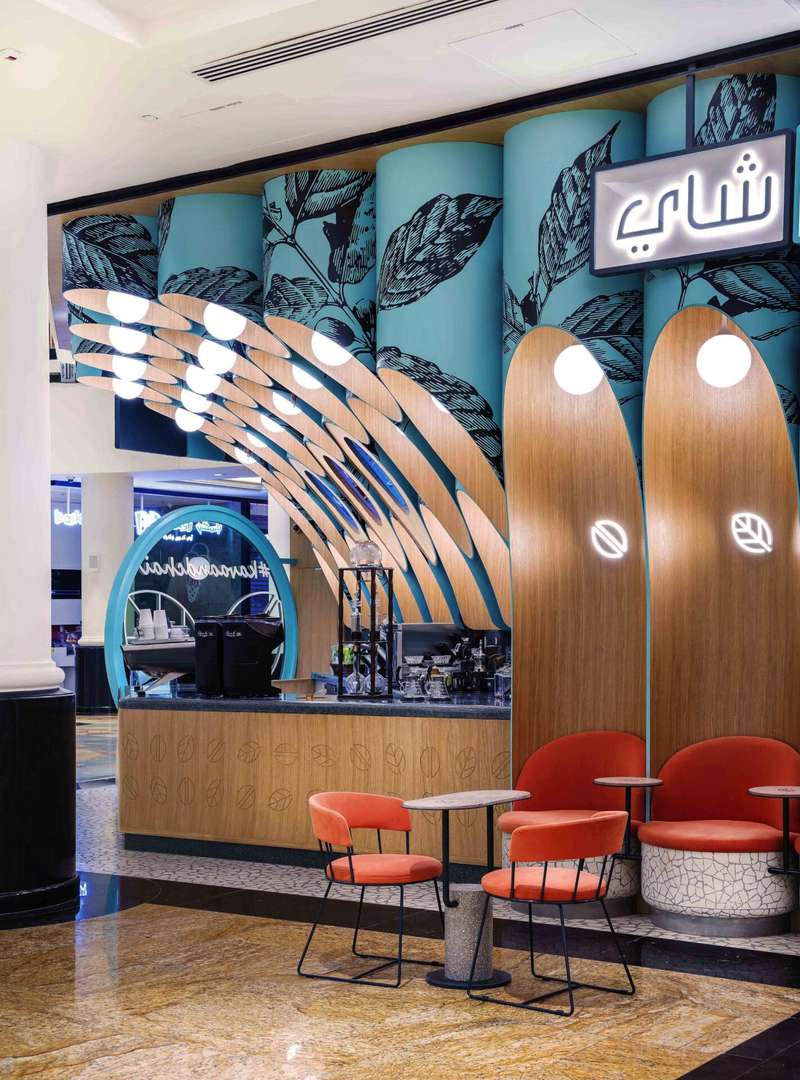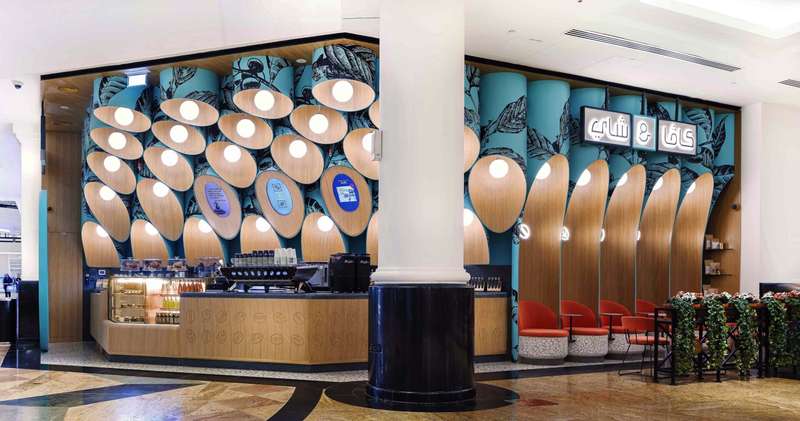 This 376 sq.ft specialty coffee shop is located at Mall of the Emirates in a very prime location with an expected high traffic demands. And because designing a very tight space is a big challenge, we considered parametric design in generating the overall concept. The intelligence to our design of exploring the possibilities surprises us in the discovery of unimagined outcomes generated by our creation.
The focal point of the design are the tubes installation and globe lights. It has a bold elements that creates a ceiling statement. The whole inspiration came from the Arabica tree and clusters of coffee beans. To add a layer of graphic element, we laid a leaf pattern that promotes the Branding identity.
Creating this inviting space gives a clearer picture of color palettes taking on a distinctly edgier tone. Teals are warming up spaces across the interior design industry especially in F&B. It provides depth and an alternative to white walls that have dominated trends in recent times.
Together with the customized globe lights that emits a natural glow, the chosen materials creates a mesmerizing visual effect, improving the ambiance of a small space.
On the table top, we presented the modern Terrazzo with inlays of Kava & Chai icons which are coffee beans and tea leaf. Since the wheel of design is always turning, Terrazzo is suddenly the height of chic. It's currently viewed as a bit of luxury finish but was actually created as a budget friendly material. It has a long-lasting finish that performs with a touch of class; valued for its integrity as much as its appearance. On the floor, we have executed Palladiana terrazzo – a type of mosaic finish incorporating the use of large marble slabs. The results are astonishing, the use of larger-sized aggregates helps to create a graphic-like effect.
For the chairs and seating pods, upholstery has come to the scene as the answer to tight cafe seating area with a color of the Pantone live coral. For the counter, we used Oakwood and engraved icons for a more refined look. Since we are re-branding the interiors, we created a round feature made of illuminated LEDs and tinted glass with coffee bean and tea leaf that serves as the brand icon. #Kava&Chai was placed for a more instagrammable moment.