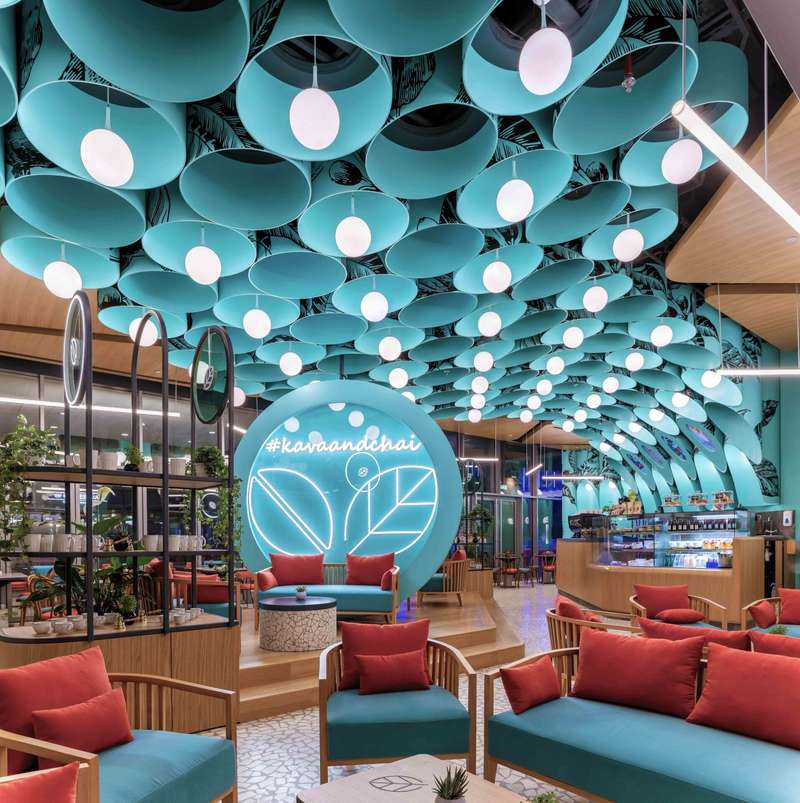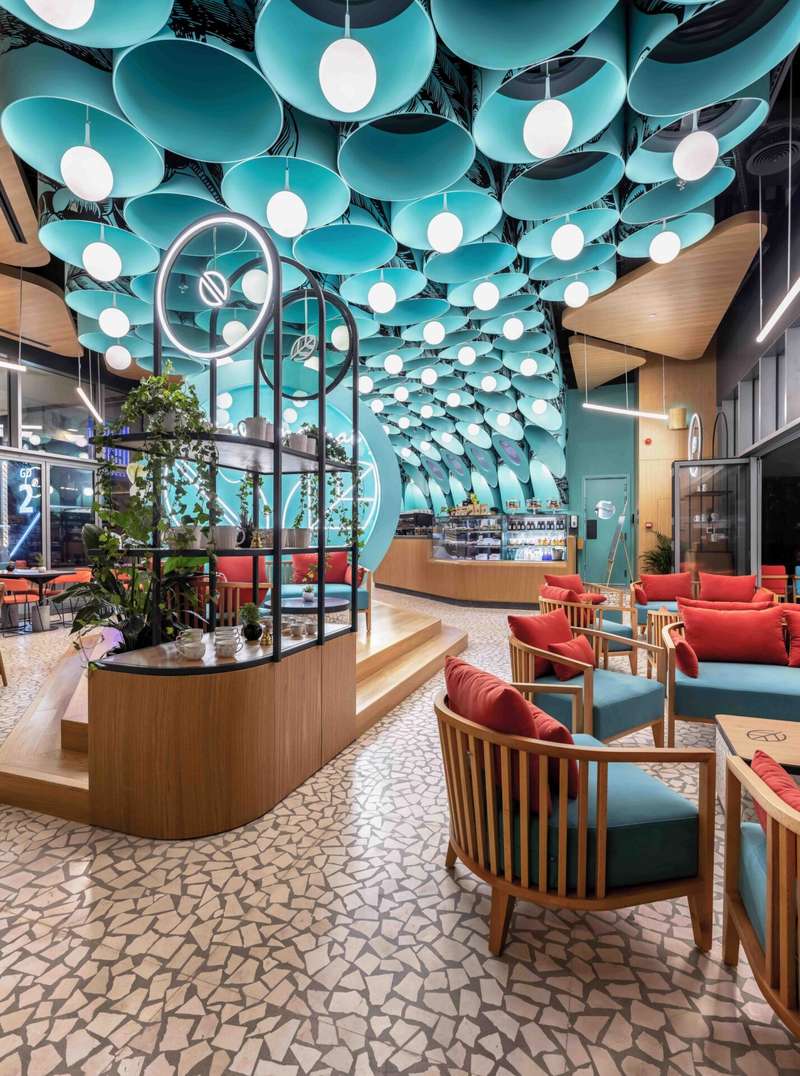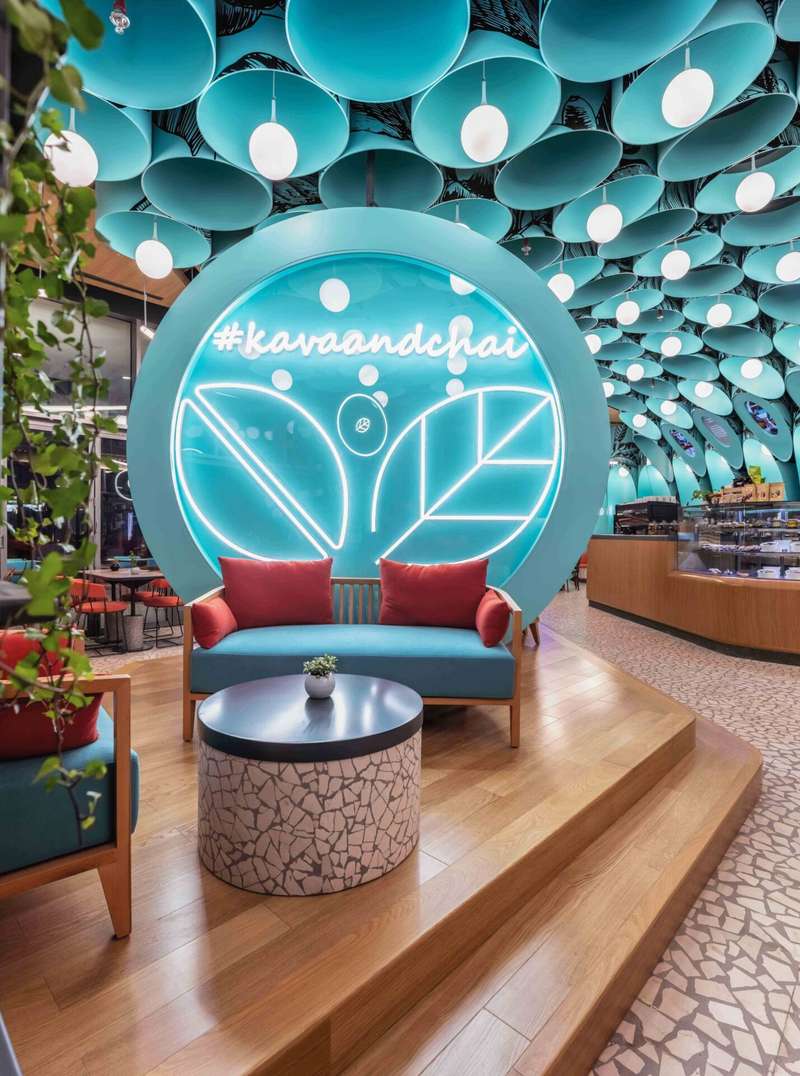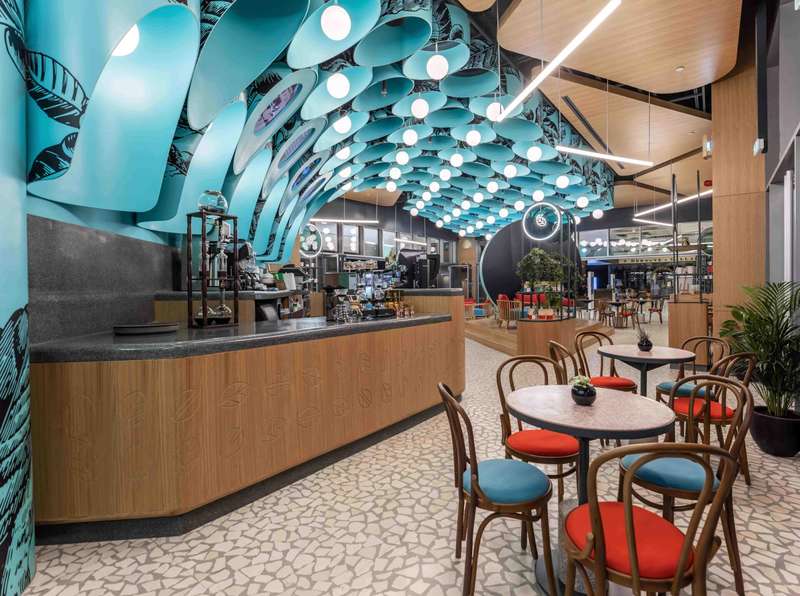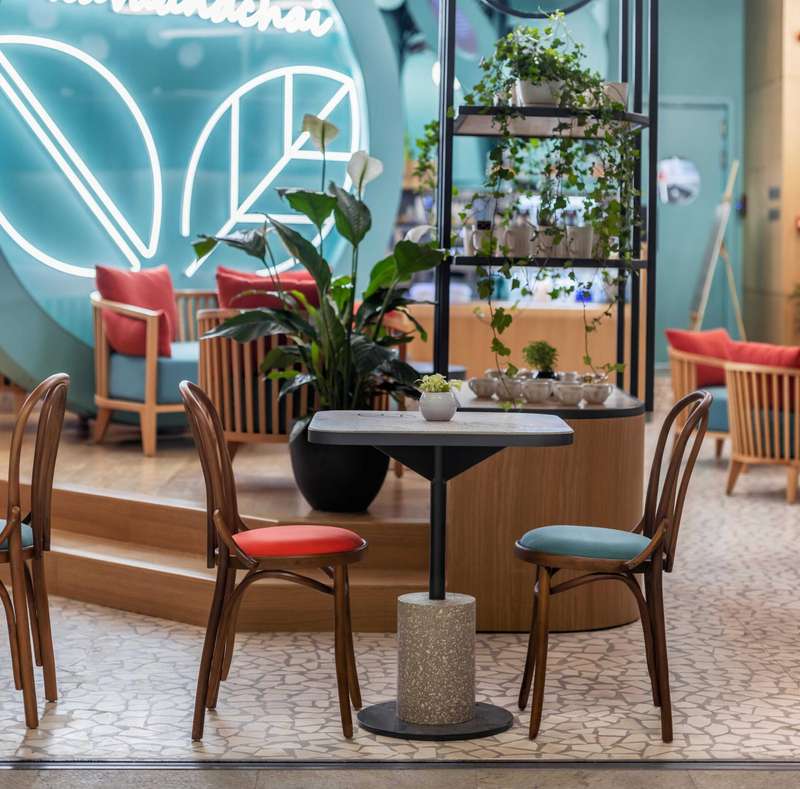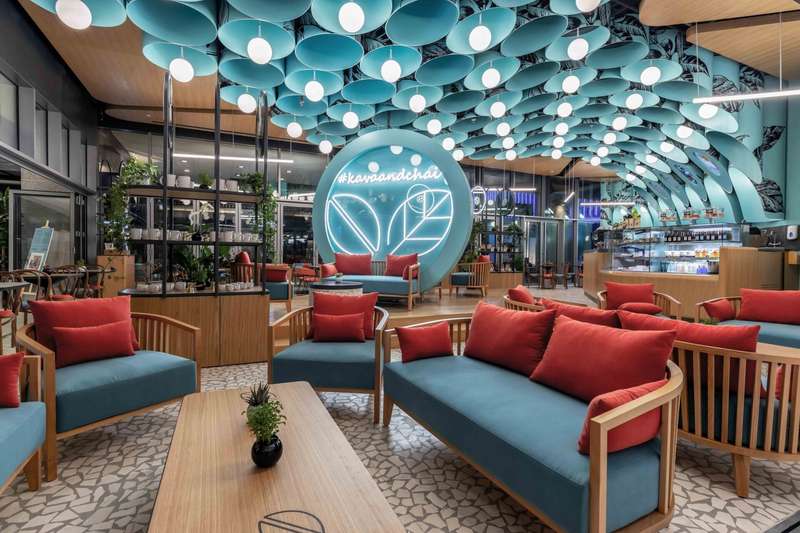 Kava & Chai is a locally-owned coffee shop interior design that celebrates Arab culture and traditions in a positive and intimate way. Located in the Dubai International Financial Center, this 1,800 sq.ft specialty coffee shop interior design by 4SPACE has an exquisite interior that perfectly balances uniqueness and sophistication, creating a striking concept with a strong character.
The goal of this coffee shop interior design was to create a space that exudes the soul of the specialty coffee shop, providing customers with a rich experience that elevates their coffee or tea drinking experience. The ceiling, featuring teal structured pipes with leaf graphics, serves as the focal point of the space, inspired by the coffee roaster machine used in the café's back of house. The pipes were designed using the latest techniques to set up the structural geometry of the project, creating a unique and visually stunning feature.
The coffee and tea shop design's color palette is based on the corporate branding of Kava & Chai, enriched by a leaf pattern to promote the café's identity. The entire space exudes sophistication, creativity, energy, and wisdom, providing a cool and calming environment where customers can relax and enjoy their drinks.
Customized lighting design emits a soft glow, complementing the natural materials used in the space and creating a mesmerizing rhythmic visual effect. The tabletop features elegant and exuberant Terrazzo, providing a long-lasting finish with a touch of class. The floor features sustainable Palladiana terrazzo, creating an eco-friendly and stylish look.
The seating pods and chairs feature Pantone live coral, adding a vibrant look and feel to the coffee and tea shop design. The counter is made of Oakwood, featuring inlays of coffee beans and tea leaves, providing a solid hardness and touch of authenticity to the space.
Overall, 4SPACE has successfully created a coffee shop interior design that reflects the history of the Kava & Chai brand, turning a dull and boring space into a productive, cozy, and Instagram-worthy place. This unique coffee and tea shop design provides customers with an unforgettable experience in the busy financial hub of Dubai.