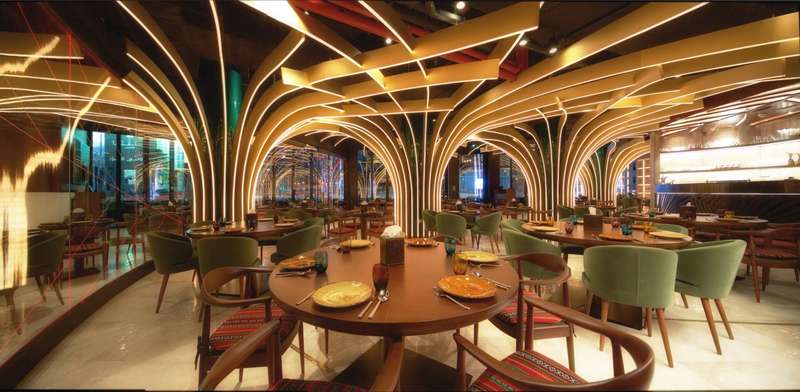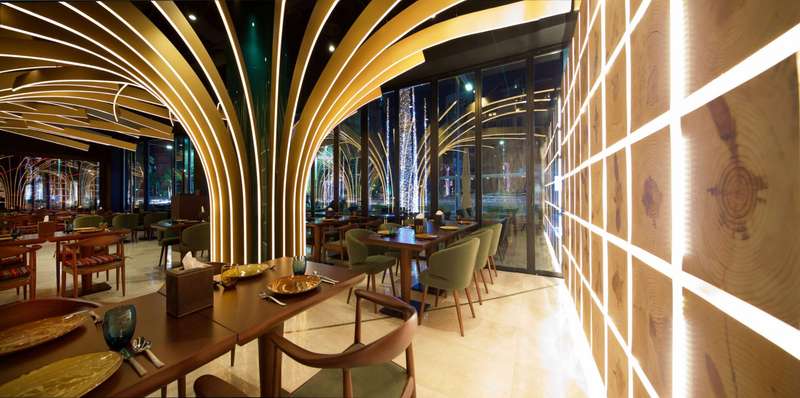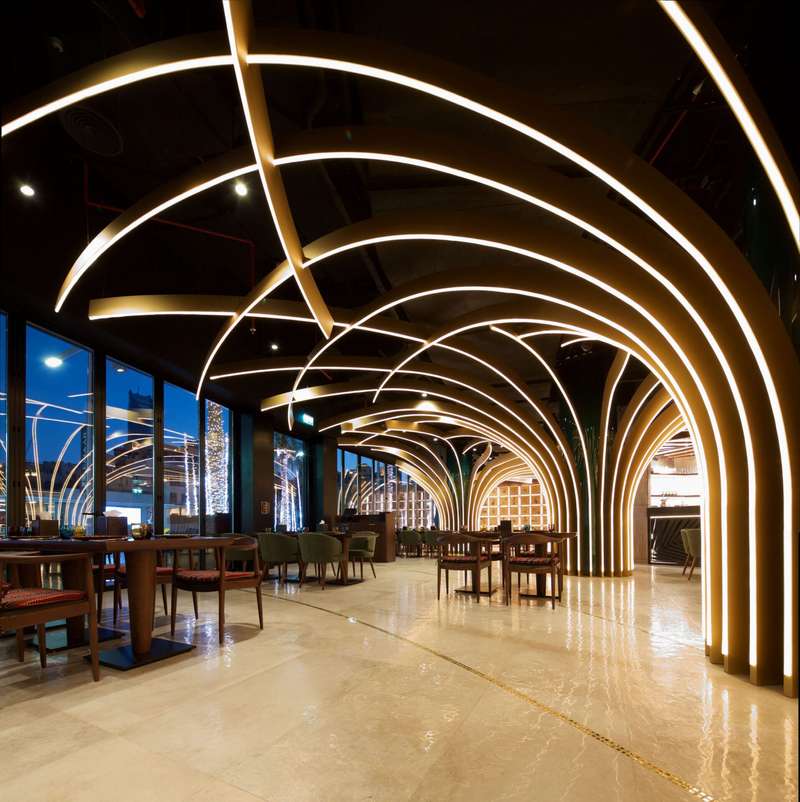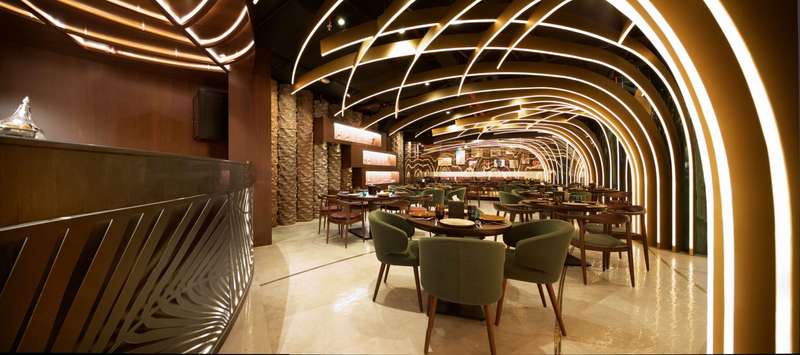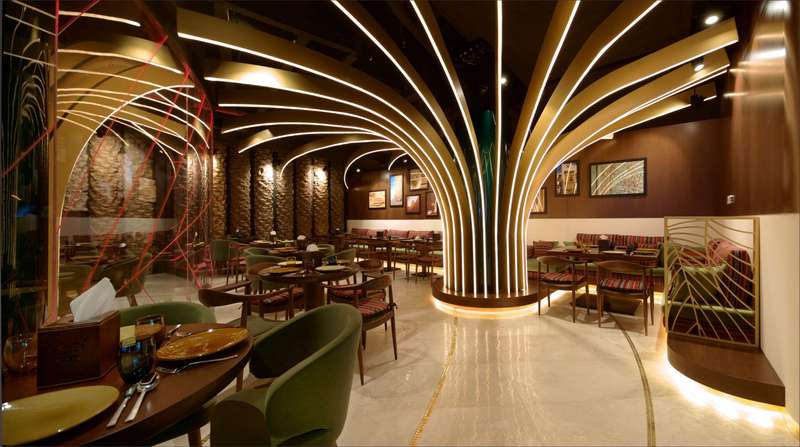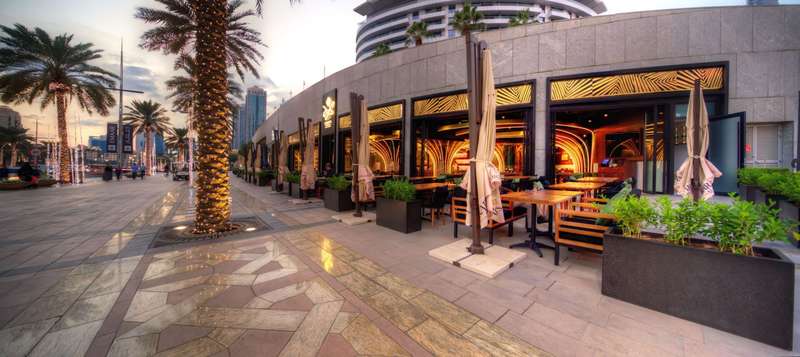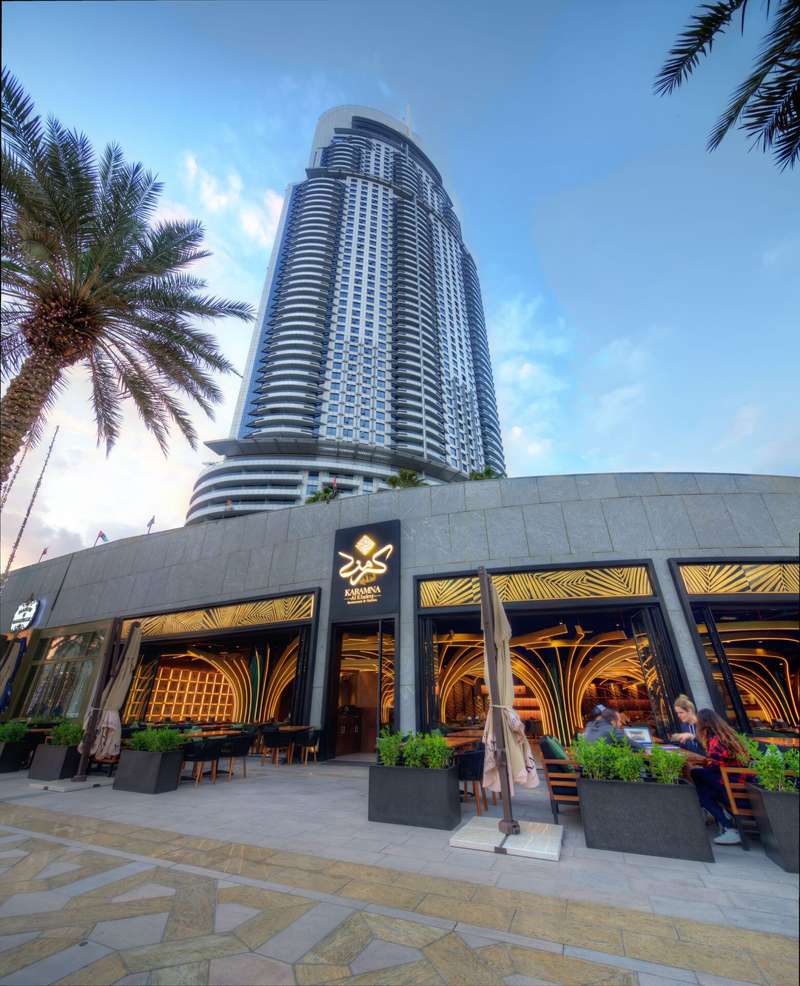 Karamna Al Khaleej is not just a restaurant, but an exceptional dining experience that combines both nutritional and emotional cravings, with exceptional restaurant design. The brand's mission is to thrive by presenting a premium, cohesive experience for those who value authenticity, excellence, freshness, and hospitality. The restaurant's unique design adds to the overall experience, making it the perfect destination for food lovers.
Located in the vibrant city of Dubai, Karamna Al Khaleej has become a go-to spot for those looking for an unforgettable dining experience. The exquisite restaurant takes Levantine-Gulf cuisine to a whole new level, offering a blend of traditional and contemporary dishes that tantalize the taste buds. The menu features an array of delicacies that cater to every palate, making it a must-visit restaurant for anyone looking for a unique and unforgettable culinary experience.
As you step into the restaurant, you'll be welcomed by a chic yet warm ambiance that exudes sophistication, making it the perfect place for intimate dinners or special occasions. The restaurant design is a masterpiece in itself, with 4SPACE using elements from the Saudian culture to create a unique dining experience. From the palm tree leaves to the traditional Arabic textile Sadu fabrics, every detail has been thoughtfully incorporated to reflect the local culture and provide an unforgettable experience for guests.
Karamna Al Khaleej's exceptional restaurant design is one of the many reasons why it's a go-to spot for foodies. The design adds to the overall experience, making it the perfect destination for those looking for a dining experience that combines creativity and flair. The restaurant offers the perfect blend of food, ambiance, and hospitality, making it the ideal place to enjoy an exceptional dining experience in Dubai.
In conclusion, if you're looking for a restaurant that combines exceptional restaurant design, outstanding food, and impeccable hospitality, Karamna Al Khaleej is the perfect destination. Come and discover the magic of this exquisite restaurant, and indulge in the finest dining experience of its kind.