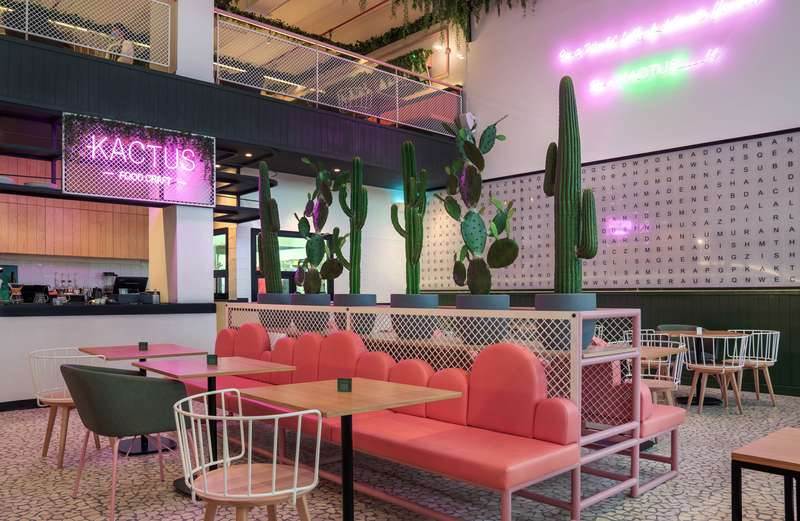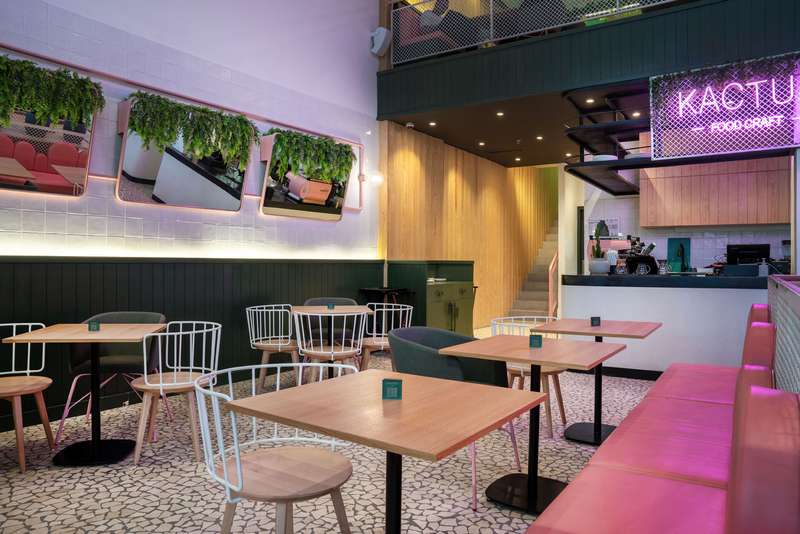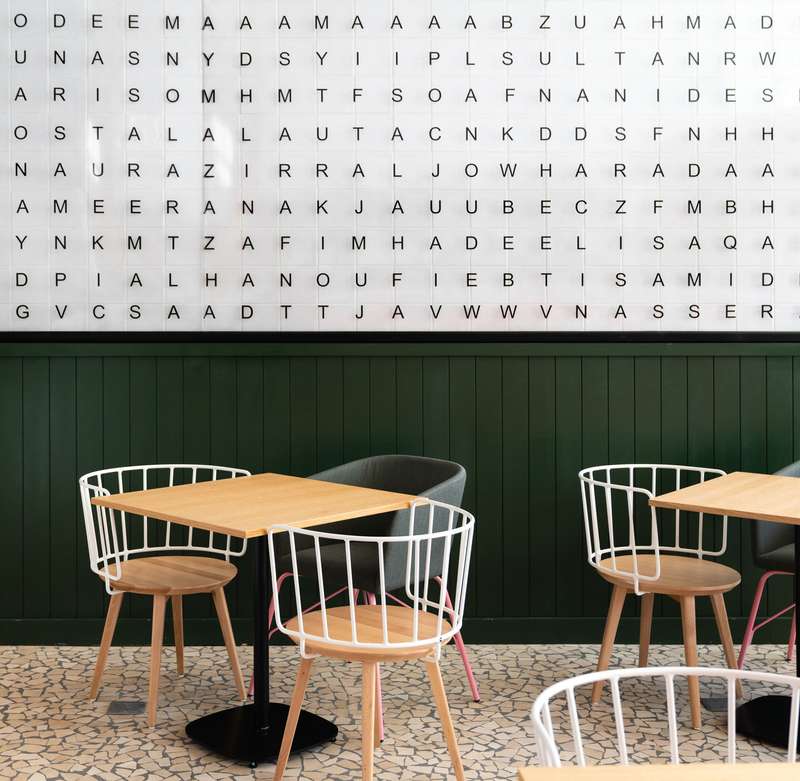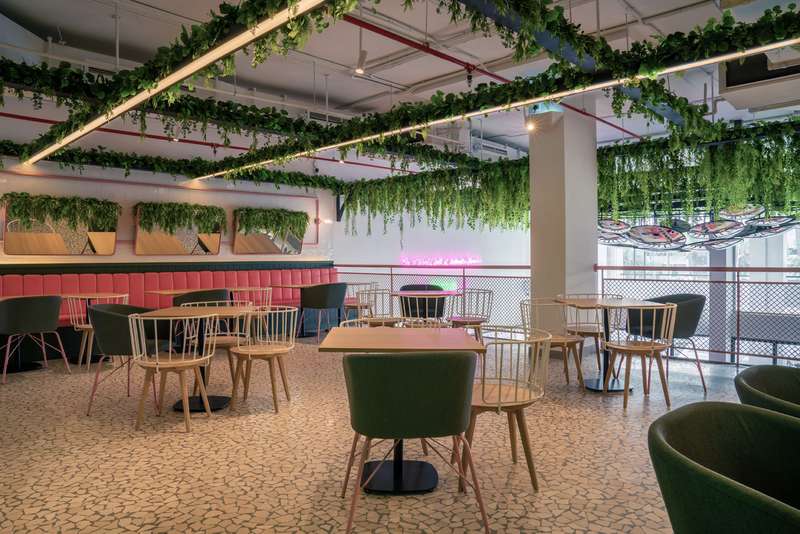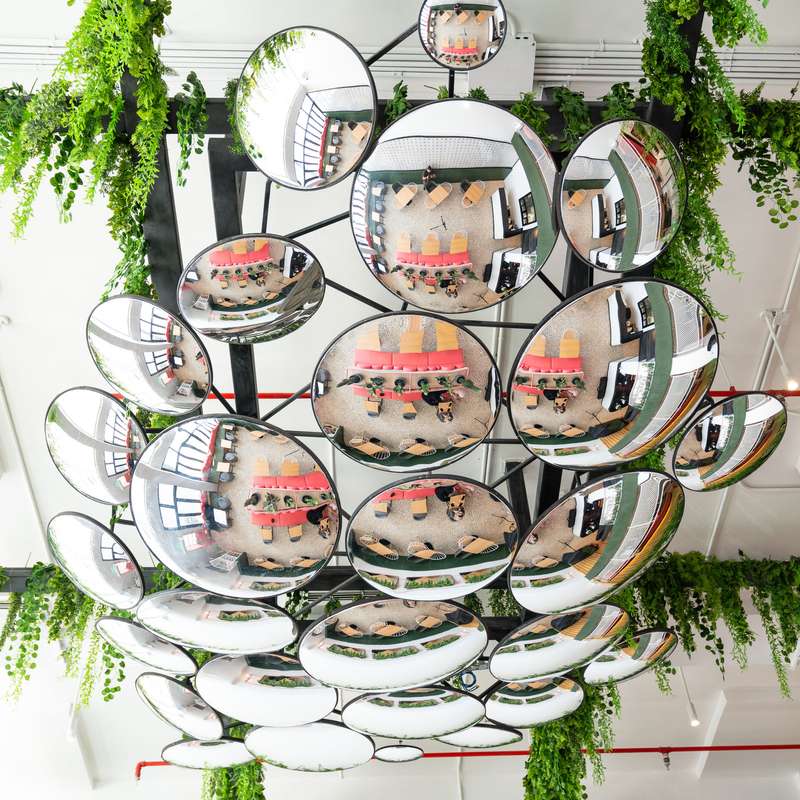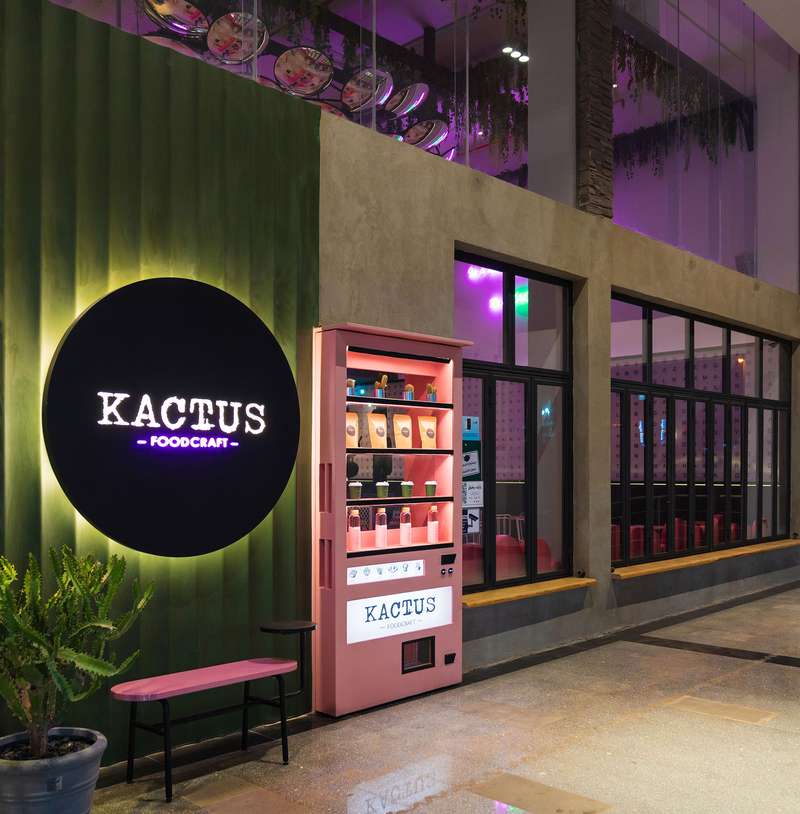 Kactus is a 120 sqm cafe in Saudi that caters international All-day Breakfast menu with a very cozy atmosphere. It is the expression of a contemporary lifestyle that celebrates the culinary abundance.
Kactus has a modern, chic, tasteful, and contemporary design. On the interiors, mostly the colors and materials are: green, pink, oak wood, steel,
leather, and terrazzo. The mirror on the ceiling provides an illusion and creates an instagrammable space along with the pool of letters on the wall.