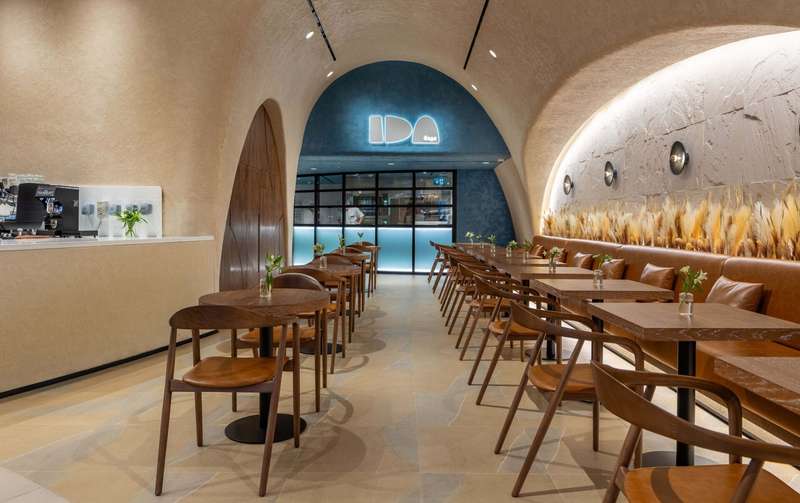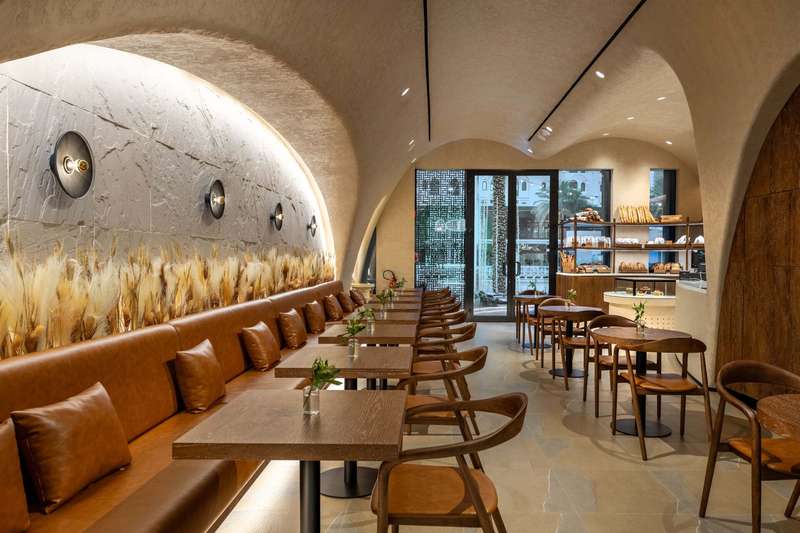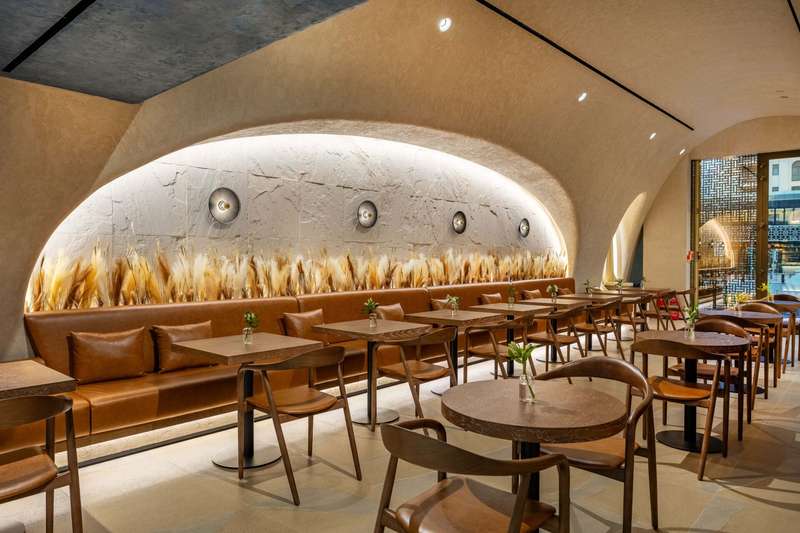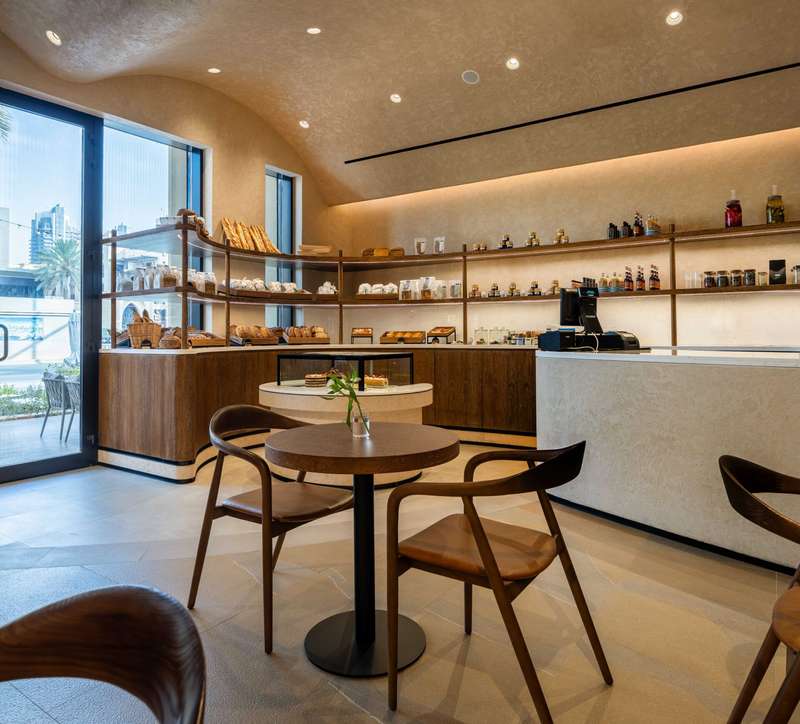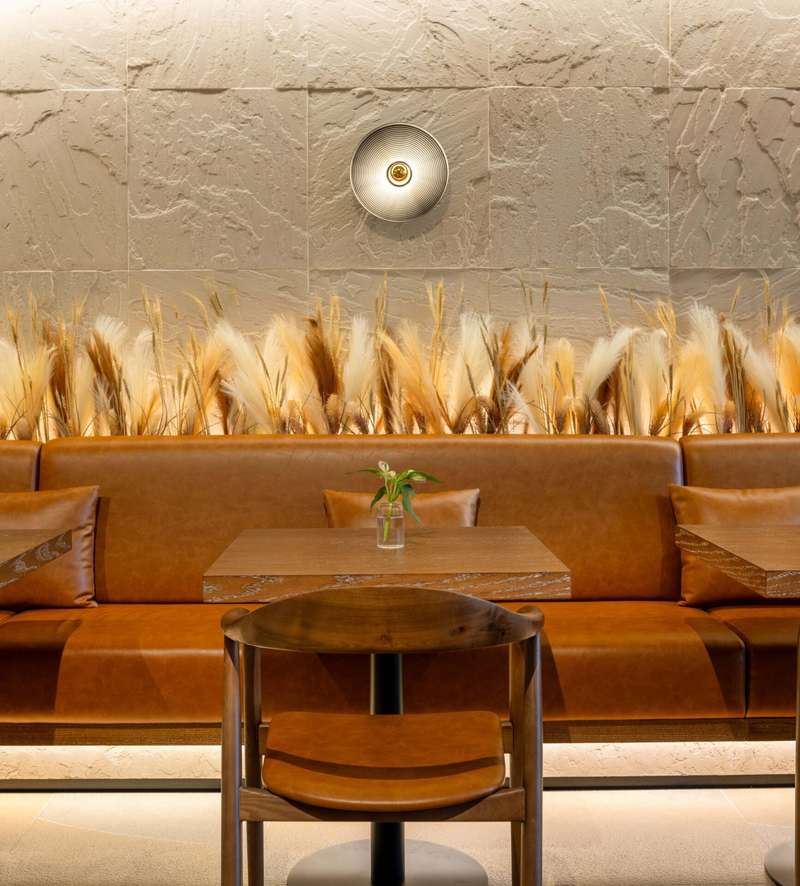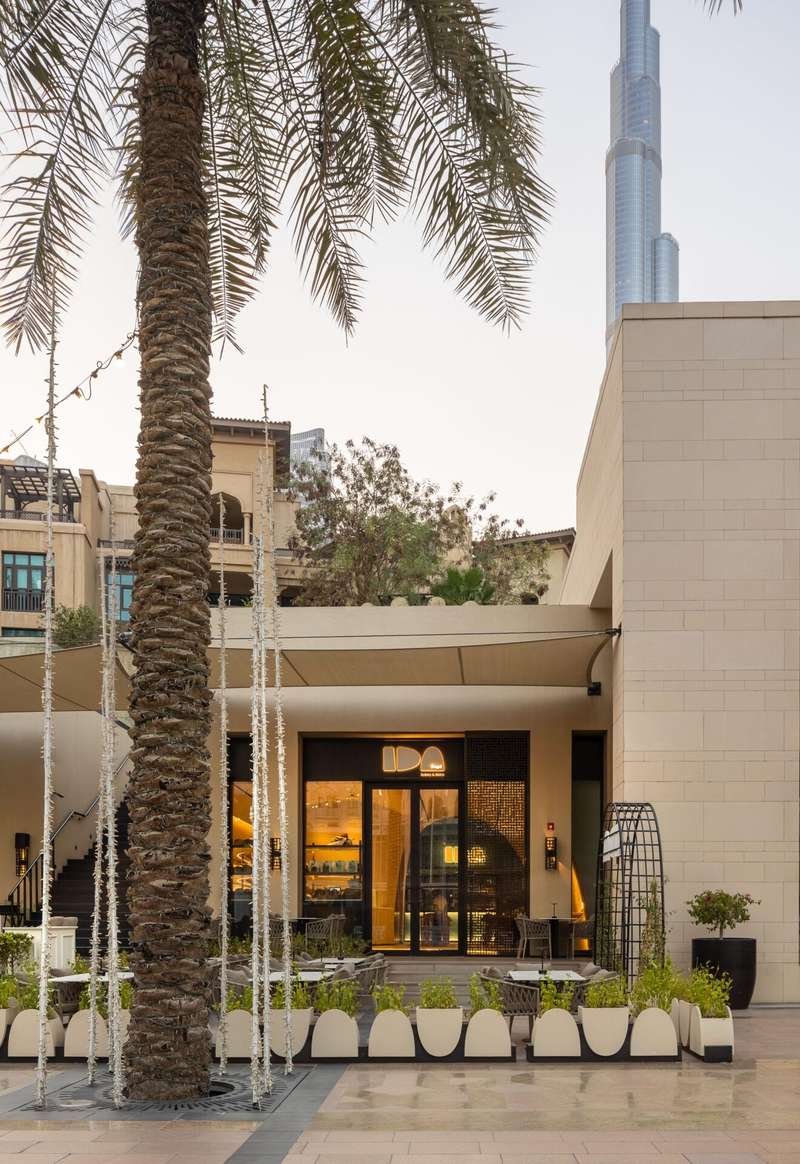 Exemplifying the intrinsic essence of nature through ingenious materials, combined with wholesome, quality food, IDA Bakery & Bistro, designed by 4SPACE stands out as an exquisite sanctuary for gastronomic indulgence nestled in the heart of Dubai Downtown. 4SPACE has meticulously crafted this remarkable space as an embodiment of a harmonious fusion of artisanal craftsmanship and a deep passion for the artistry of baking adherent to their client's brief.
A space that is created as an embodiment of the art of bakery through its forms, colors, and ambiance was delivered by 4SPACE with a goal to create an environment that resonates with the use of natural materials, earthy colors, and fluid forms. With features like the curved shape of the space resembling a hand-molded piece of dough to match the IDA logo inspired by a baguette, design elements inspired by the ingredients of baking are a few of the notable features of IDA Bakery & Bistro.
A space symbolic of the artistry of baking and stands as an identity for IDA Bakery and Bistro is designed around the idea of organic and fluid design inspired by nature. Adhering to the client's brief, the space was envisioned as a hand-molded piece of dough guided by the selection of natural materials, colors, and overall layout.
4SPACE has meticulously curated the new IDA Bakery & Bistro in Downtown Dubai as a rich amalgamation of design elements towards creating a testament to the art of bakery. The entire volume of the bakery comprises curved contours evoking the shape and fluidity of dough. The use of natural materials such as stone and leather creates a warm and inviting ambiance while the blue color end baking area adds to the biophilic value of the space while also representing water, a key ingredient in the art of baking. The open baking area drenched in the color blue with its fluid form is devoted to signify the ingredient of water while adding character to the space.
The long banquette seating aligned with the fluid form of the space clad in leather and adorned with the wheat installation provides comfortable seating for guests. In addition to the rest of the design entities, the coffee bar is seamlessly integrated into the curved structure. 
A curved bakery along the periphery and a complimenting central oval display at the entrance create a tantalizing stage for their delicacies and pastries.
Execution of a project with intricate details and complex forms demands expert craftsmanship just like the art of a bakery. Implementing organic curved forms requires expertise and artisans who brought the design to life ensuring that every element is aligned with the overall concept.