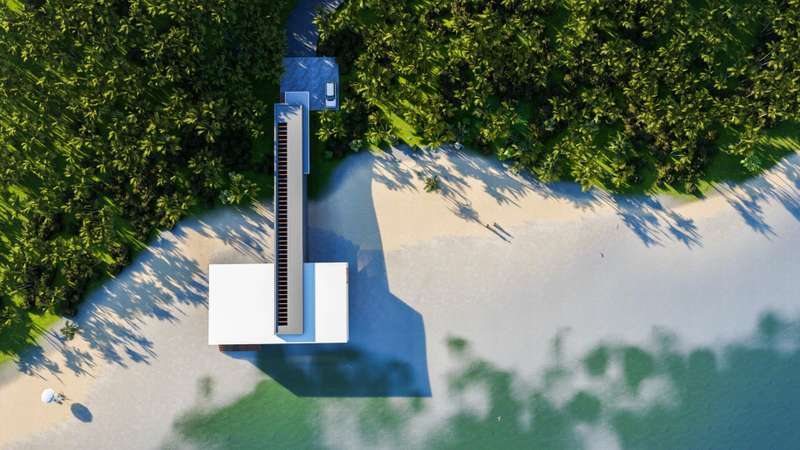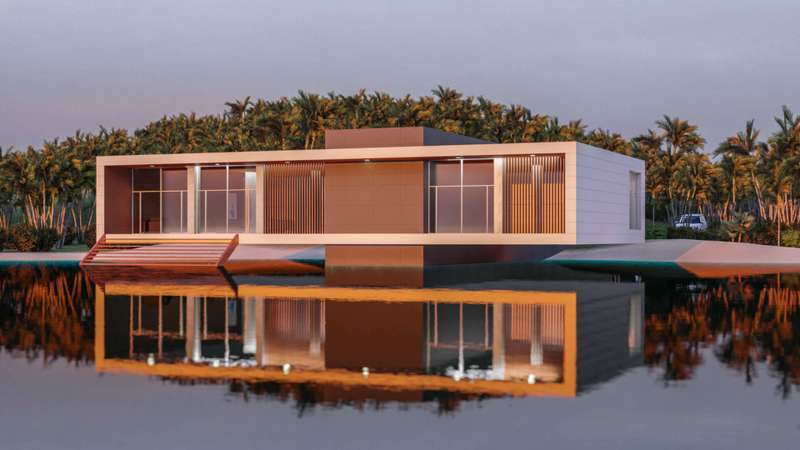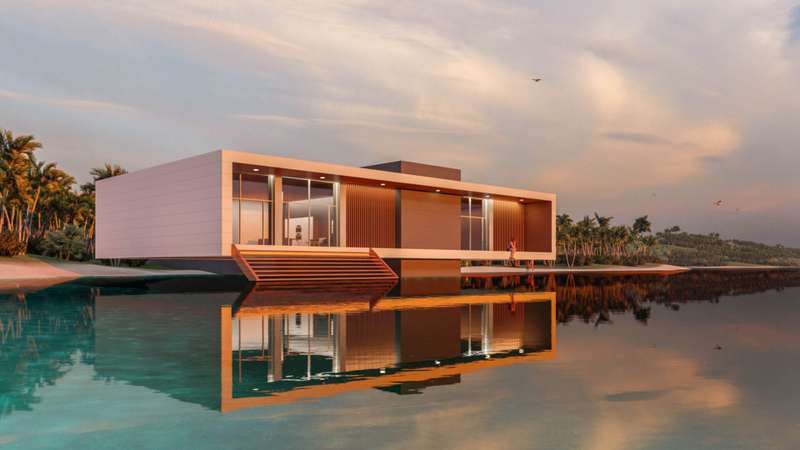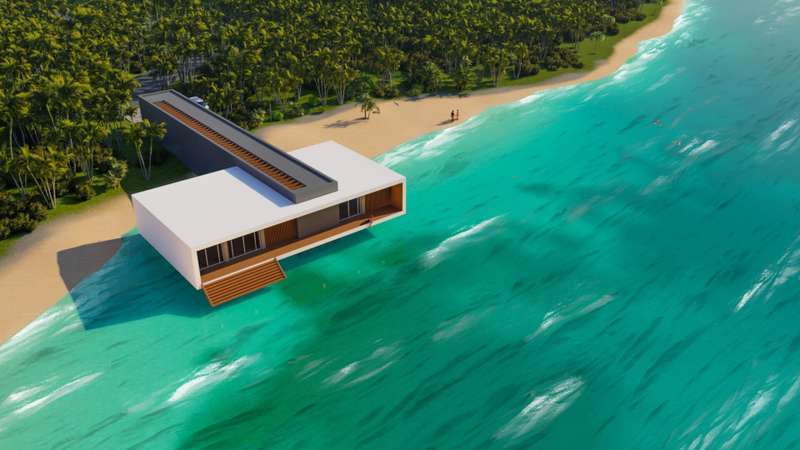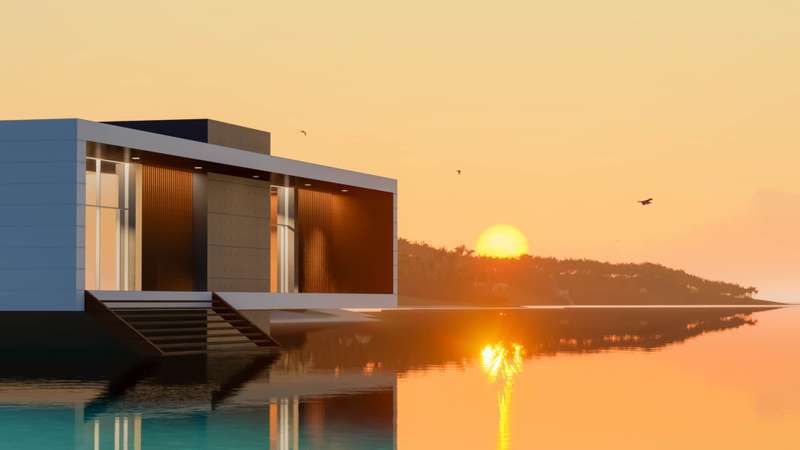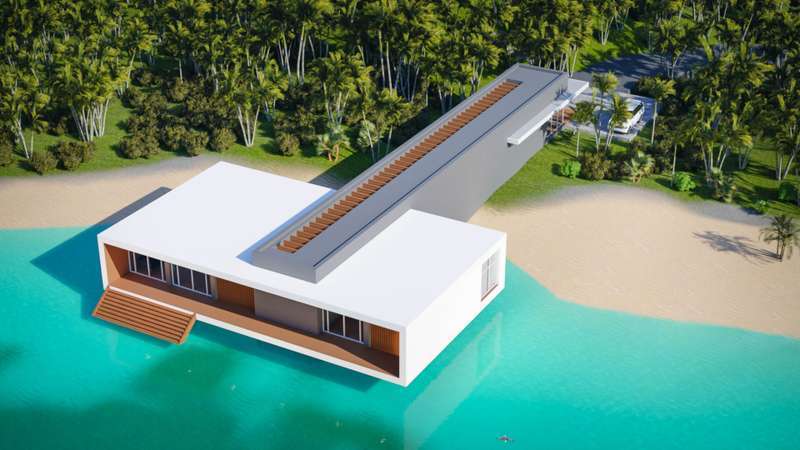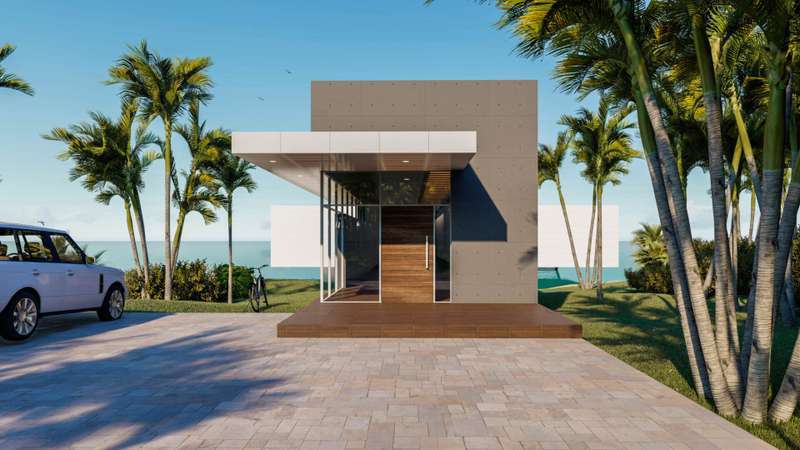 The Floating Beach House in the Bahamas is a stunning example of luxury villa design of a modern architecture at its finest. Located on one of the beautiful lagoons of the islands, this 230 sqm house was designed to be both functional and aesthetically pleasing.
One of the most notable features of the Floating Beach House is its unique luxury villa design that allows it to literally float on the ocean. This innovative approach was necessary due to the limited amount of available land on the island. However, the 4SPACE architects managed to turn this limitation into an advantage by creating a structure that seamlessly integrates with the surrounding water.
The simplicity of the luxury villa design is one of its greatest strengths. The clean lines and minimalistic approach give the house a sense of elegance and sophistication. The use of steel and concrete in the structure ensures that the house can withstand even the roughest weather conditions that the area might experience.
The corridor link to the beach adds to the overall functionality of the house, making it easy for the occupants to move back and forth between the ocean and the beach. The interior of the house is just as impressive as the exterior, with a spacious and airy layout that maximizes natural light and provides stunning views of the surrounding water.
Overall, the Floating Beach House is a prime example of how innovative design and creative thinking can result in a truly unique and stunning architectural masterpiece.