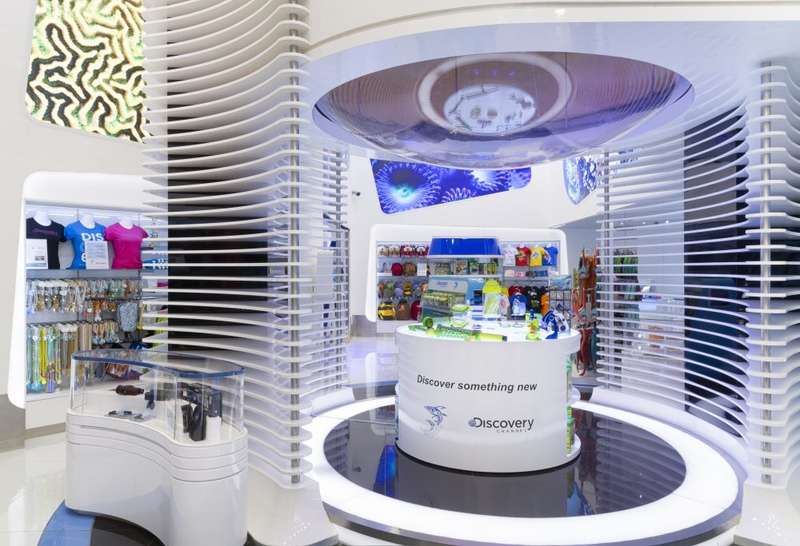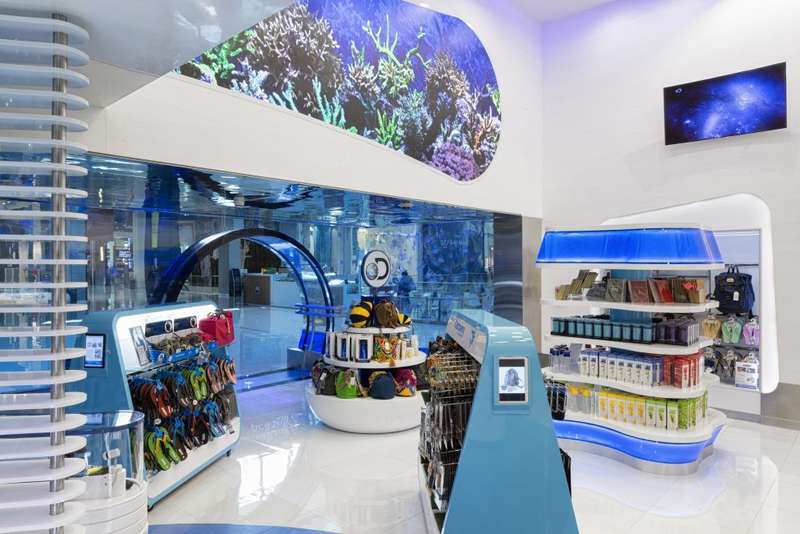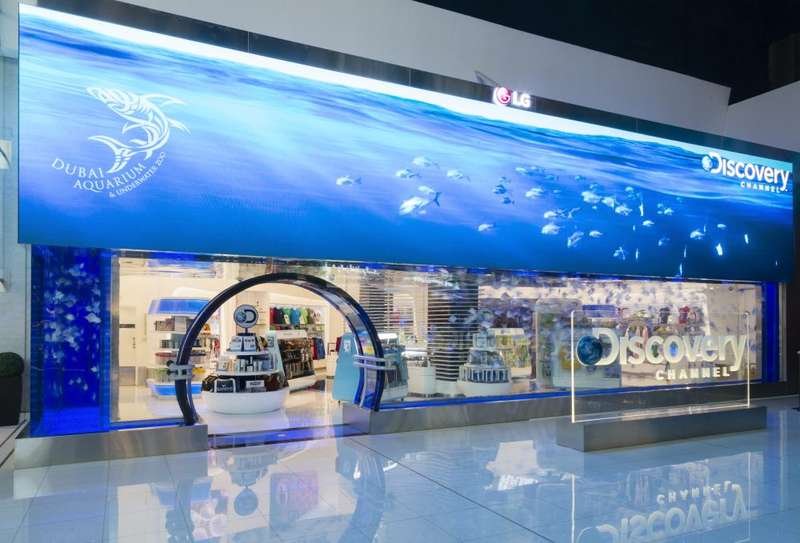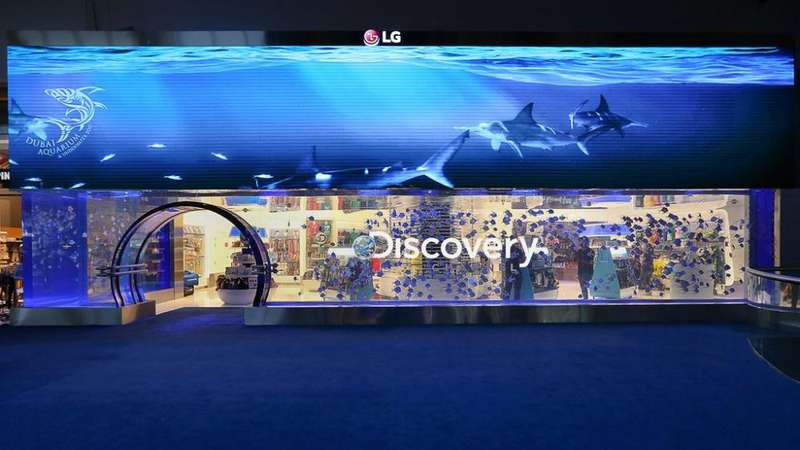 The Discovery Channel Store in Dubai Mall is a unique and innovative retail interior design in Dubai that seamlessly blends entertainment, education, and philanthropy. Located on the top level of the mall, adjacent to the Dubai Aquarium, the store offers an immersive experience that allows visitors to learn more about the aquatic world and the importance of conservation efforts.
As you enter the store, you are transported into a world of different creatures and habitats, each one more fascinating than the last. This retail interior design in Dubai is inspired by the underwater world and features stunning displays of marine life that capture the imagination and inspire awe. The use of lighting, color, and texture adds to the overall sensory experience, making it feel like you are exploring an aquarium rather than a store.
What sets the Discovery Channel Store apart is its commitment to making a difference. Through its elaborate tie-ins with charitable entities, the store offers visitors the opportunity to participate in conservation efforts and support organizations that are working to protect the environment. This makes the store more than just a place to shop; it's a platform for education and action.
Overall, the Discovery Channel Store in Dubai Mall is a must-visit destination for anyone who is interested in marine life, conservation, and making a difference. Its unique blend of entertainment and education, combined with its commitment to philanthropy, makes it a one-of-a-kind experience that is both memorable and impactful in this retail interior design in Dubai.