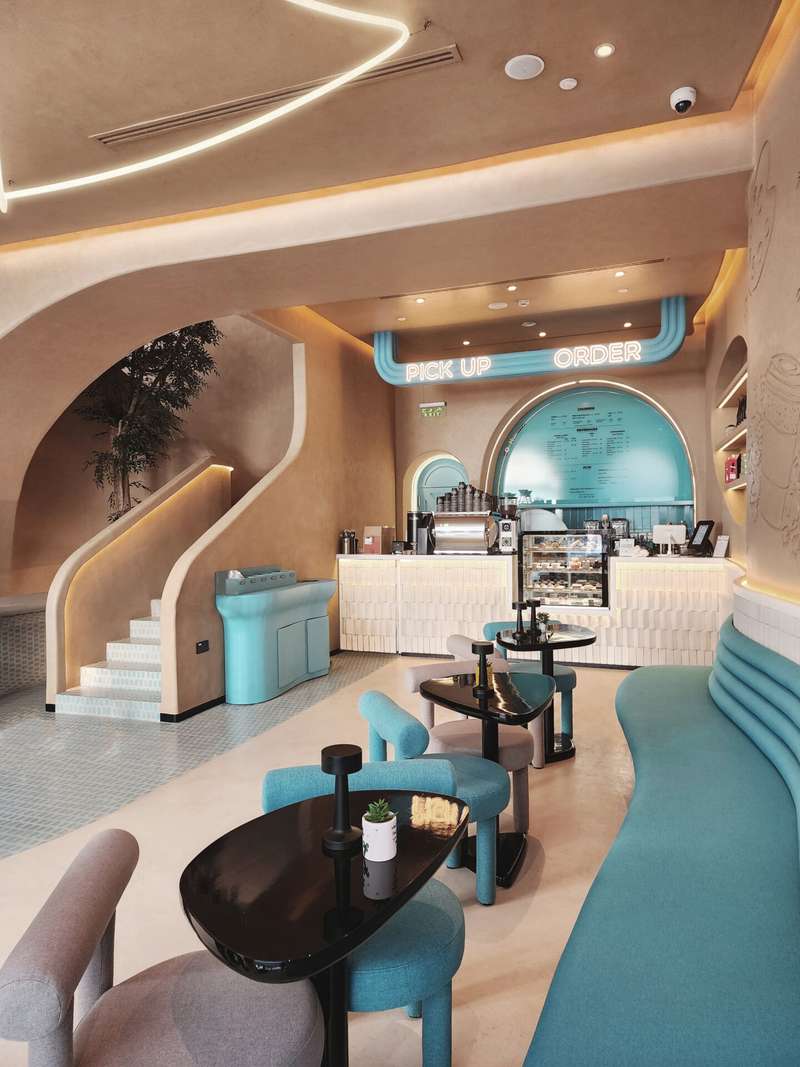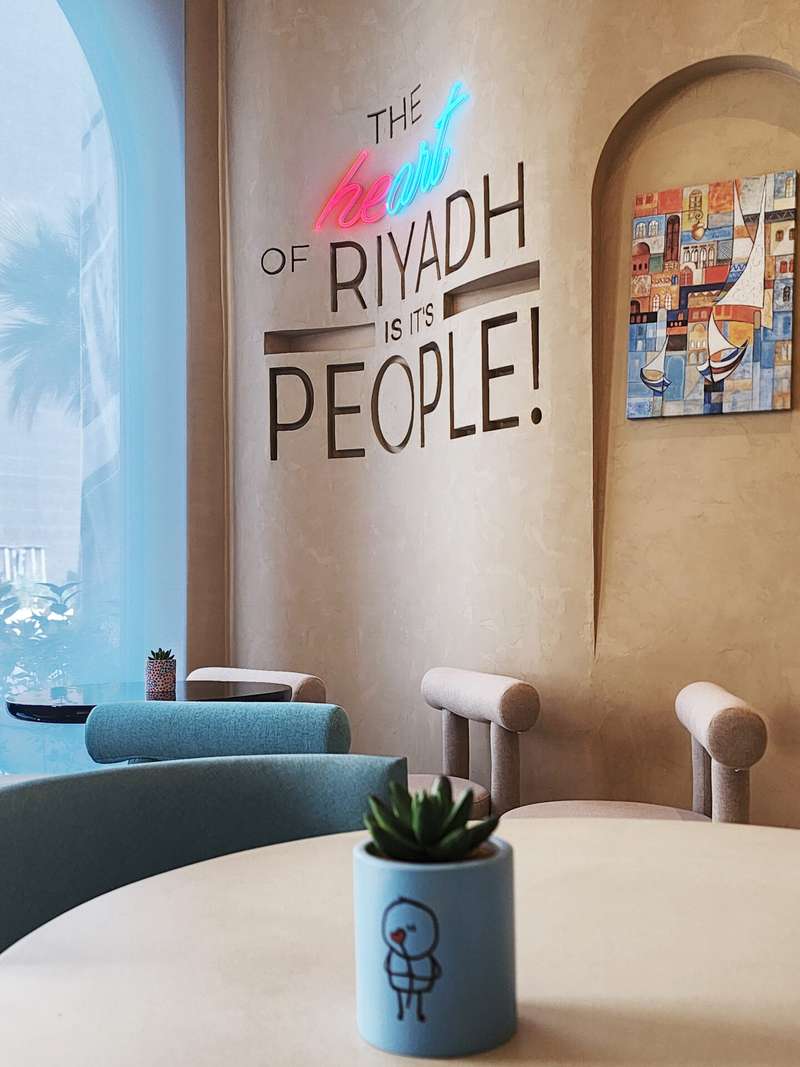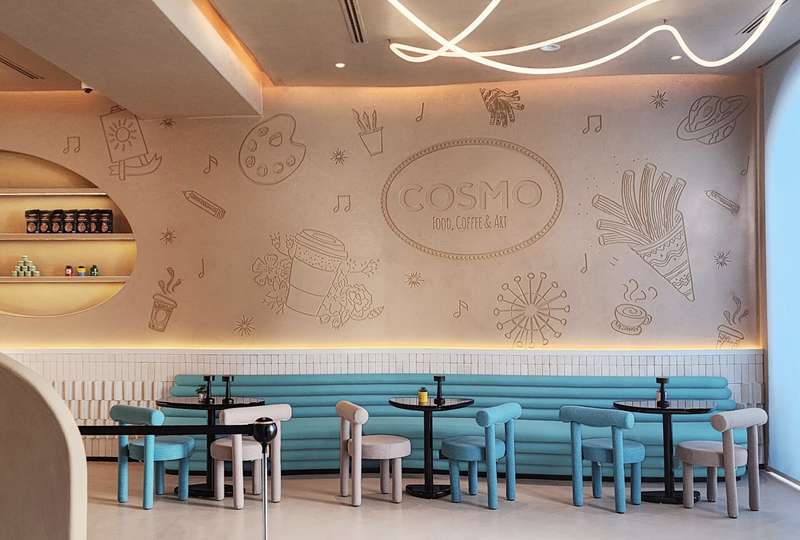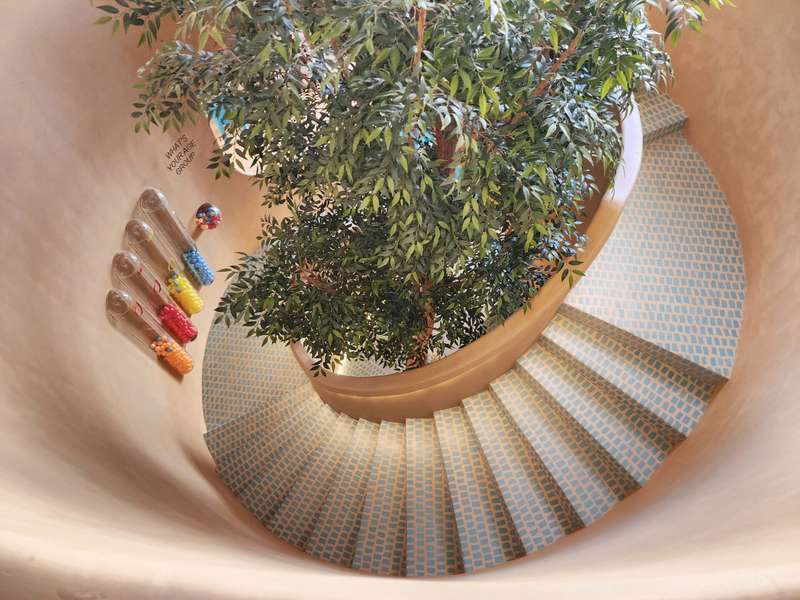 Cosmo Cafe, located in Riyadh, is an artistic haven designed to inspire and nurture the creativity of its patrons. The cafe invites guests to indulge in their artistic passions while sipping on a freshly brewed cup of coffee, fostering a sense of community and artistic exploration.
The earthy color palette and natural materials create a warm and welcoming atmosphere, with beige rustic walls and curved lines that mirror the organic shapes found in nature. Blue Terrazzo flooring guides customers to the eye-catching, minimalist curved staircase, which leads to the first floor. Hints of blue in the banquettes and chairs add a touch of vibrancy to the space.
The walls are adorned with engraved Cosmo brand icons, while the ceiling features suspended organic-shaped rope light elements that evoke the fluidity of an artist's scribble or sketch.
A tree is prominently placed in the center of the staircase void, extending its branches to the first floor and adding a touch of life and energy to the space. Cosmo Cafe is a space where customers can not only enjoy a delicious cup of coffee and chat with fellow patrons, but also find inspiration to grab some coloring pens and paper to start creating their own masterpieces.
A small gallery on one of the walls showcases the most outstanding works by customers, further emphasizing the cafe's commitment to supporting and promoting local talent. A tree is conspicuously positioned in the center of the stairway void, its branches stretching to the top levels and providing nourishment and vitality to the area around it.
In summary, Cosmo Cafe is a unique, artistic sanctuary in Riyadh, where guests can immerse themselves in an environment designed to spark creativity and foster a sense of community amongst artists and art enthusiasts alike.