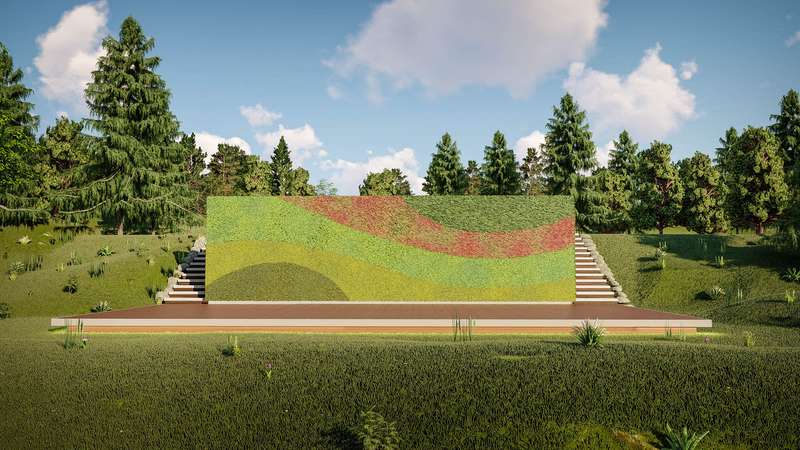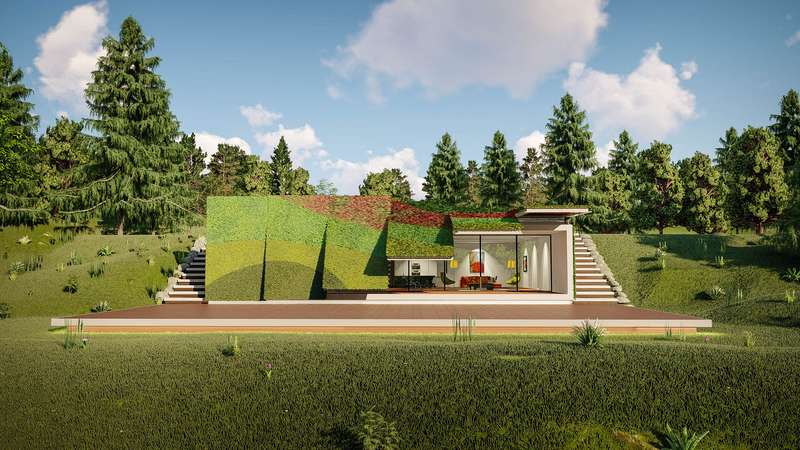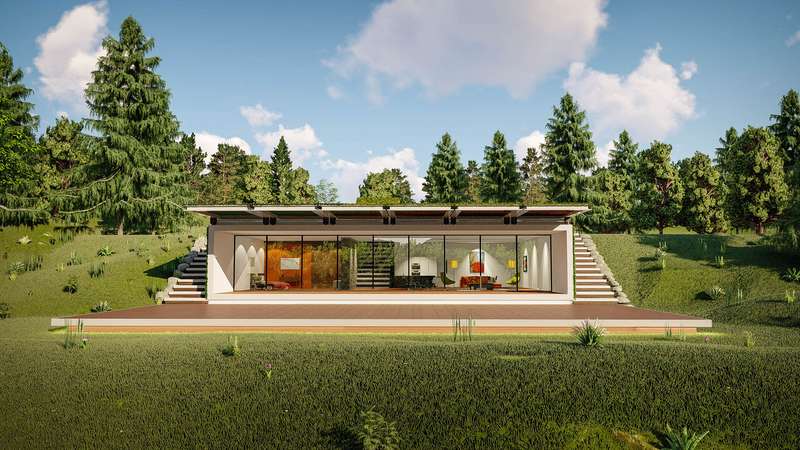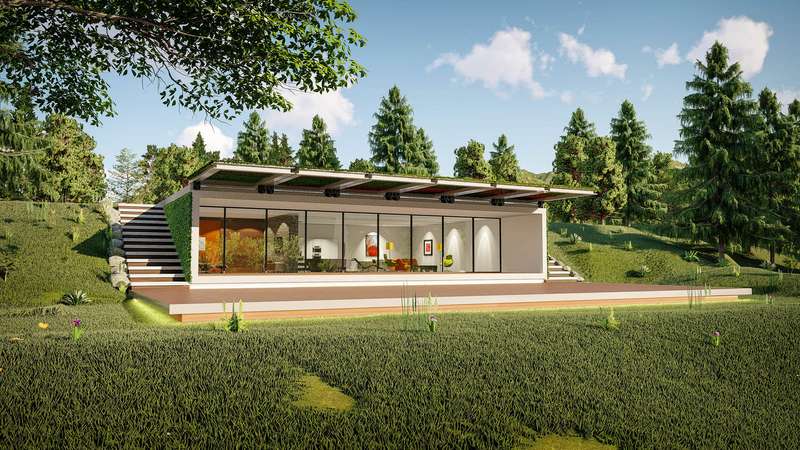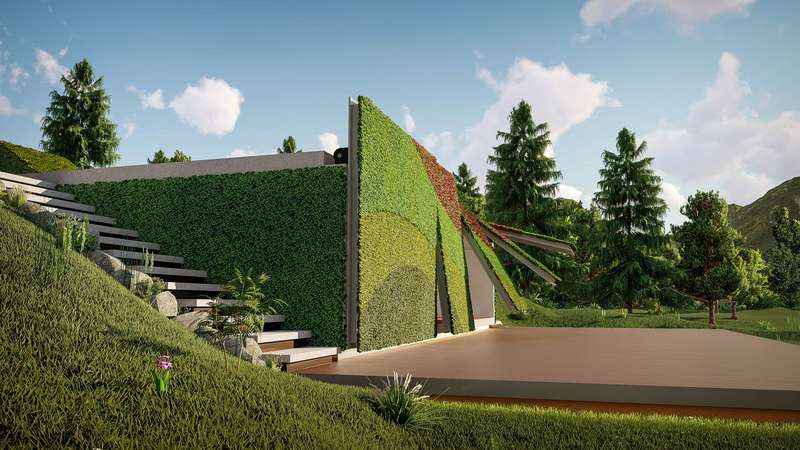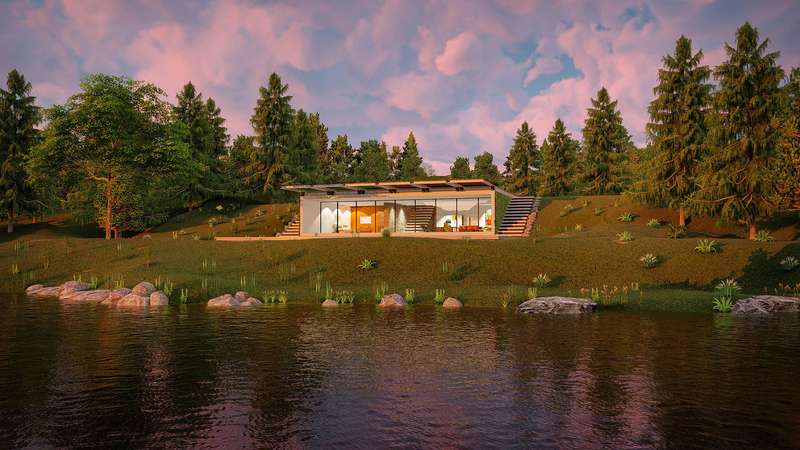 The Camouflage Villa is a stunning example of modern villa design that showcases the creativity and innovation possible with cutting-edge technology and eco-friendly materials. This elegant villa was designed to blend seamlessly with its natural surroundings, achieving this with great success.
Built into a hillside and facing a picturesque lake, the Camouflage Villa features a simplistic design style with an open floor plan and a green wall that changes position to meet the user's needs. This unique feature helps the villa to blend in with the surrounding environment and creates a sense of harmony with nature, while also providing flexibility and adaptability for the users.
With a living space of 130 sqm, the villa maximizes the available area to create a comfortable and functional living space. Large windows allow ample natural light and ventilation, while the open floor plan facilitates easy movement between rooms. The main side of the villa faces the lake, offering breathtaking views of the water from its interior spaces.
The Camouflage Villa is a remarkable example of modern villa design, demonstrating how architecture can merge with nature to create a sustainable and harmonious living space. Its eco-friendly design features and use of modern technology make it a prime example of how modern architecture can be both aesthetically pleasing and functional while having minimal impact on the environment.