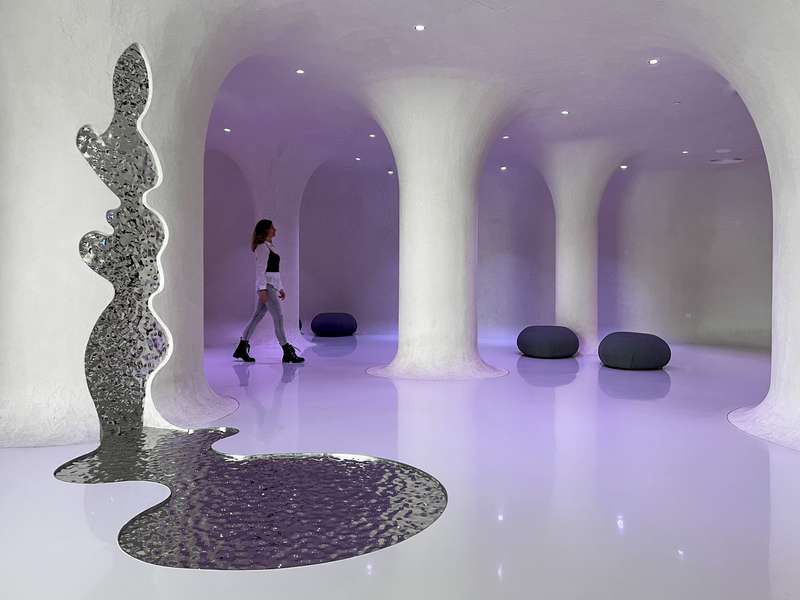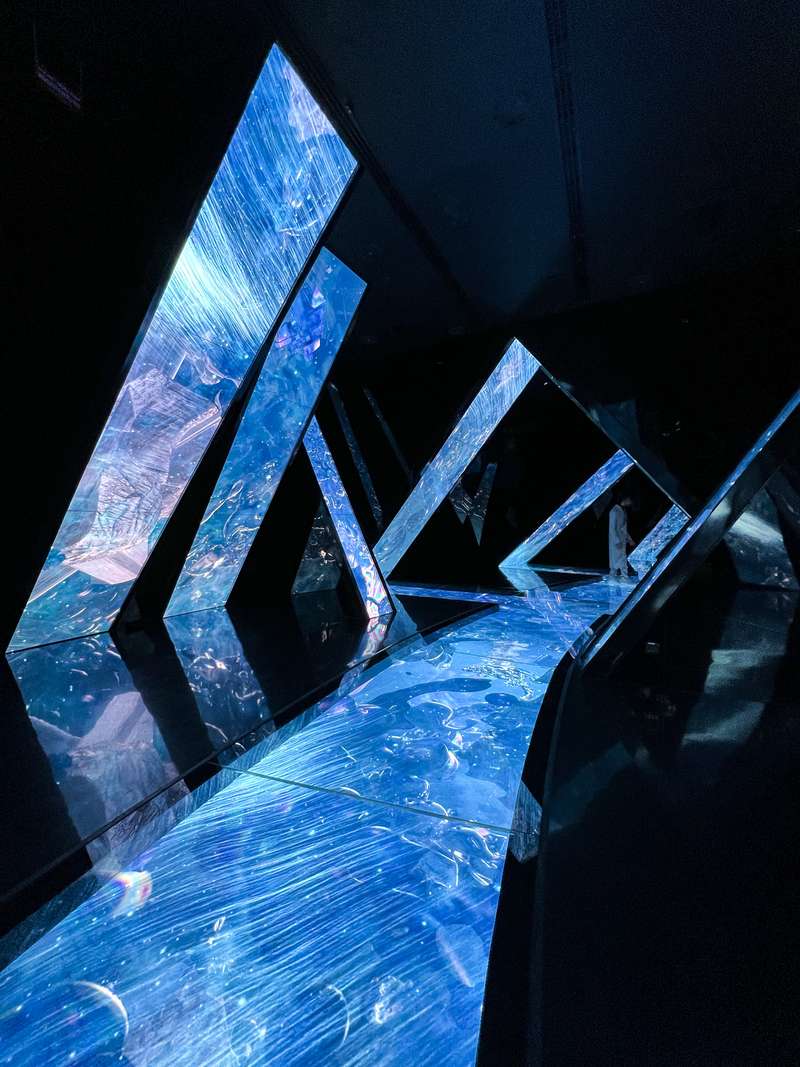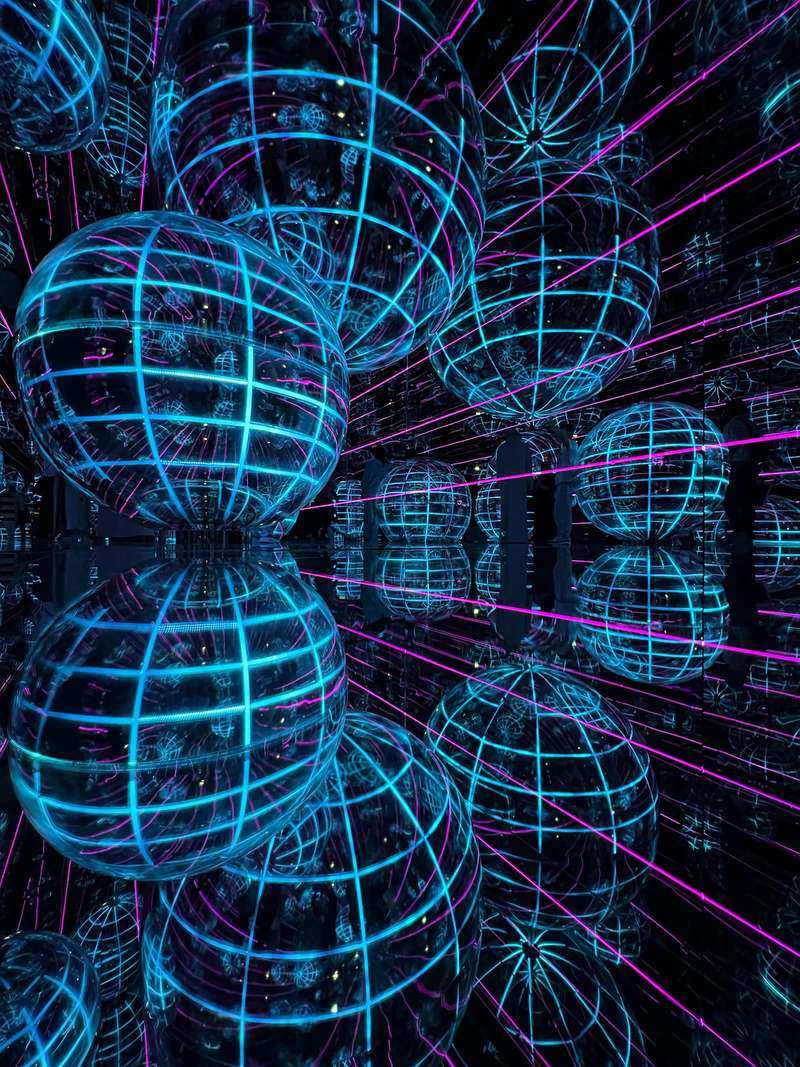 AYA Universe design is a Gate to a futuristic dream world orbiting a distant star. Guests will wander surrealist gardens, command the heart of the cosmos, make music with light, and play where gravity is reversed, stars sing, and flowers bloom in moon dust. AYA uses art & technology to explore our invisible connections to beauty, both terrestrial and cosmic, and to each other.
Feels Like a temple full of secrets and unusual natural beauty from a distant galaxy. Result is a skin tingling, wonder inducing, grab someone's hand, playful bath of beauty.
AYA Universe design is both ancient and deeply futuristic. It is simultaneously formed by nature and designed by an intelligence. Construction techniques are extraordinarily advanced, it was grown and built in anticipation of natural incursion. The incursion and blending of what seems like a natural force with constructed space feels enormously powerful.
It spans an approximate area of 3,000 sqm and is located in Wafi Mall Dubai. Another milestone for 4SPACE Design!