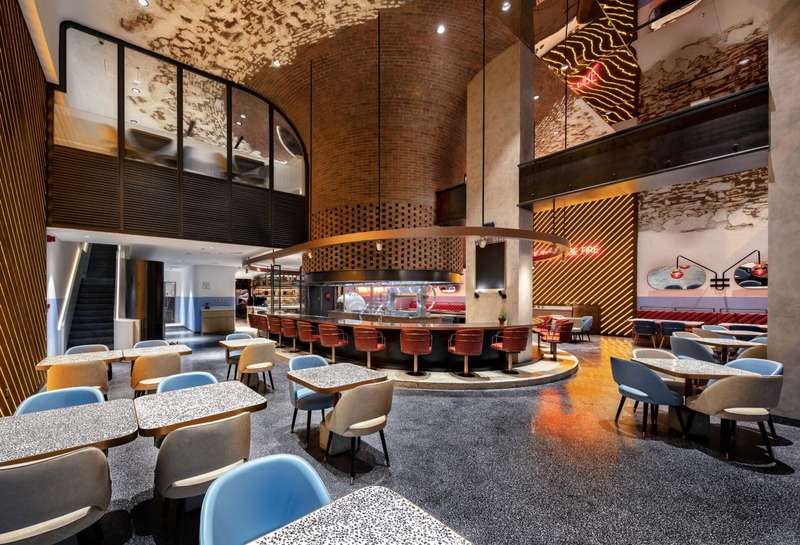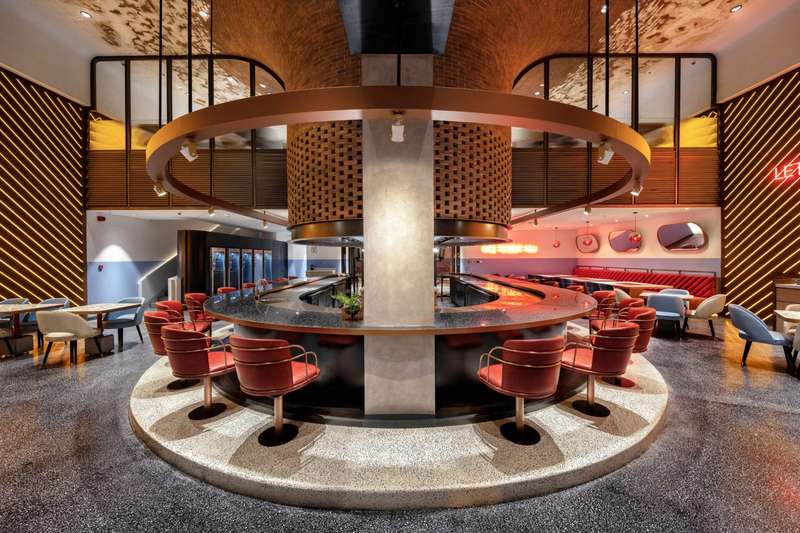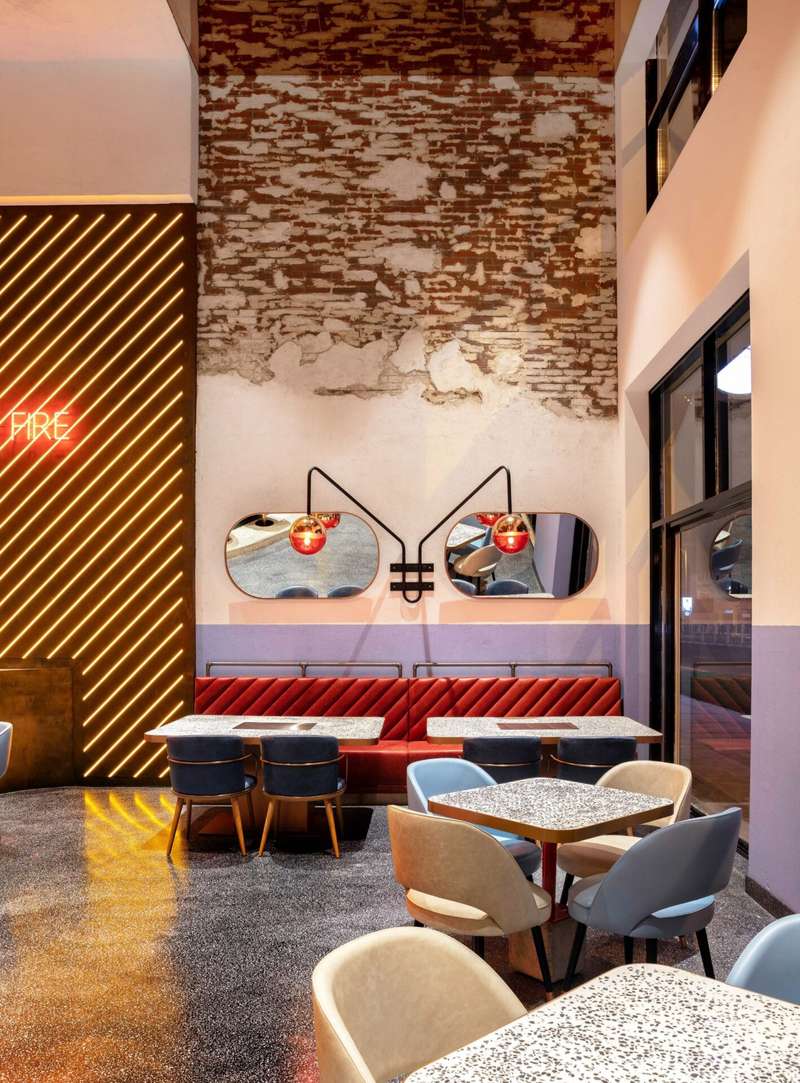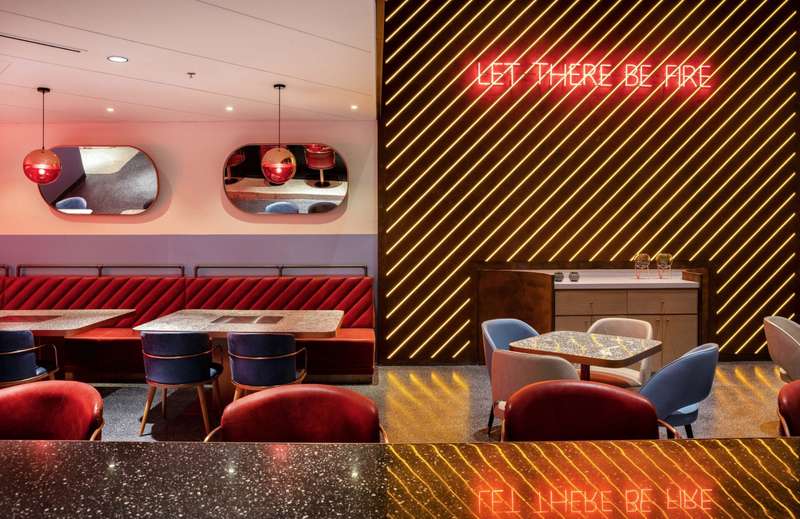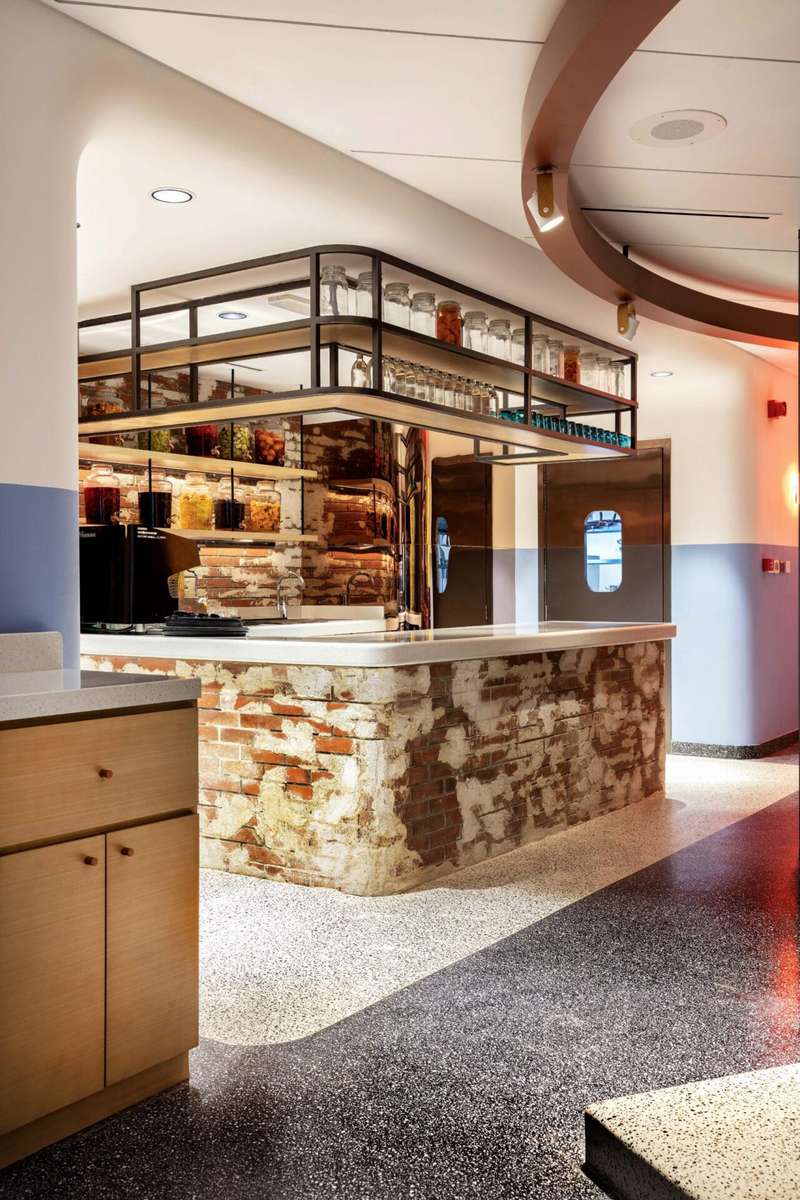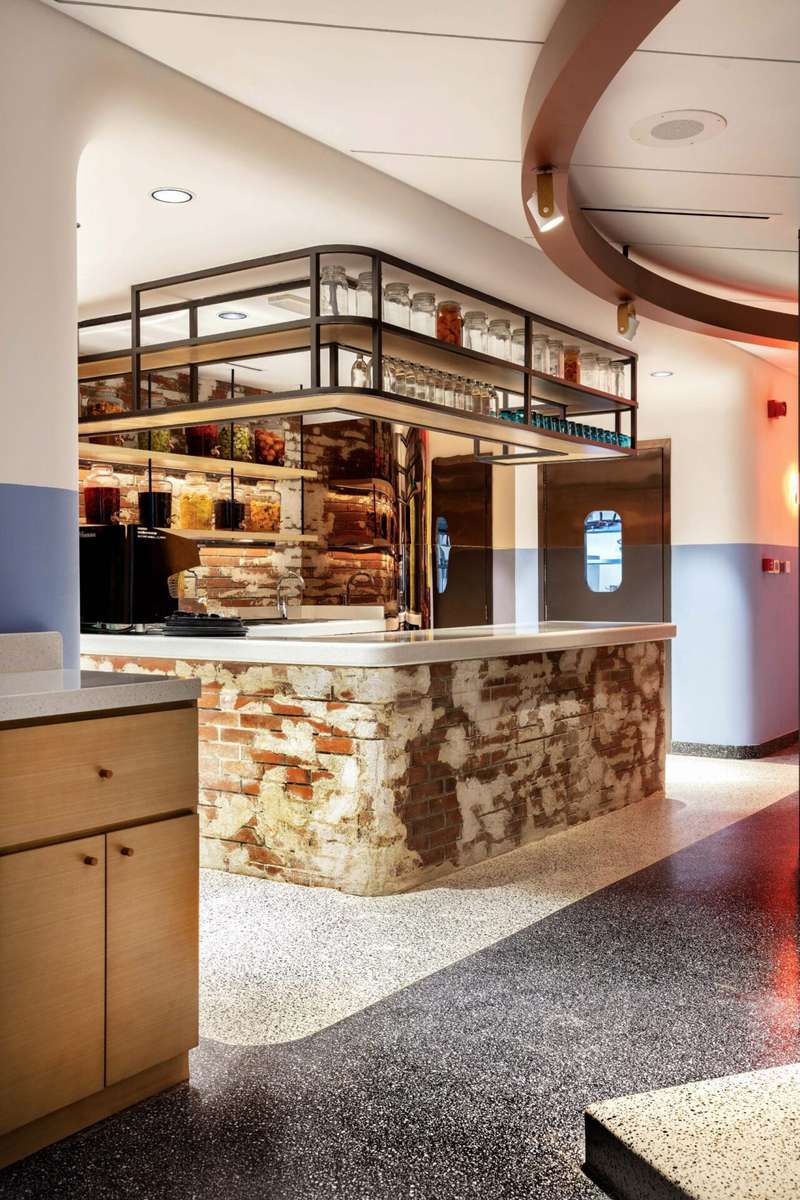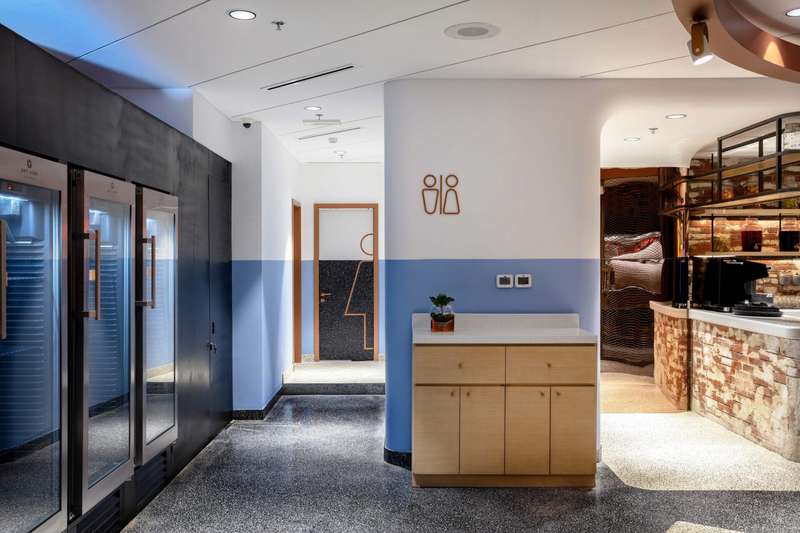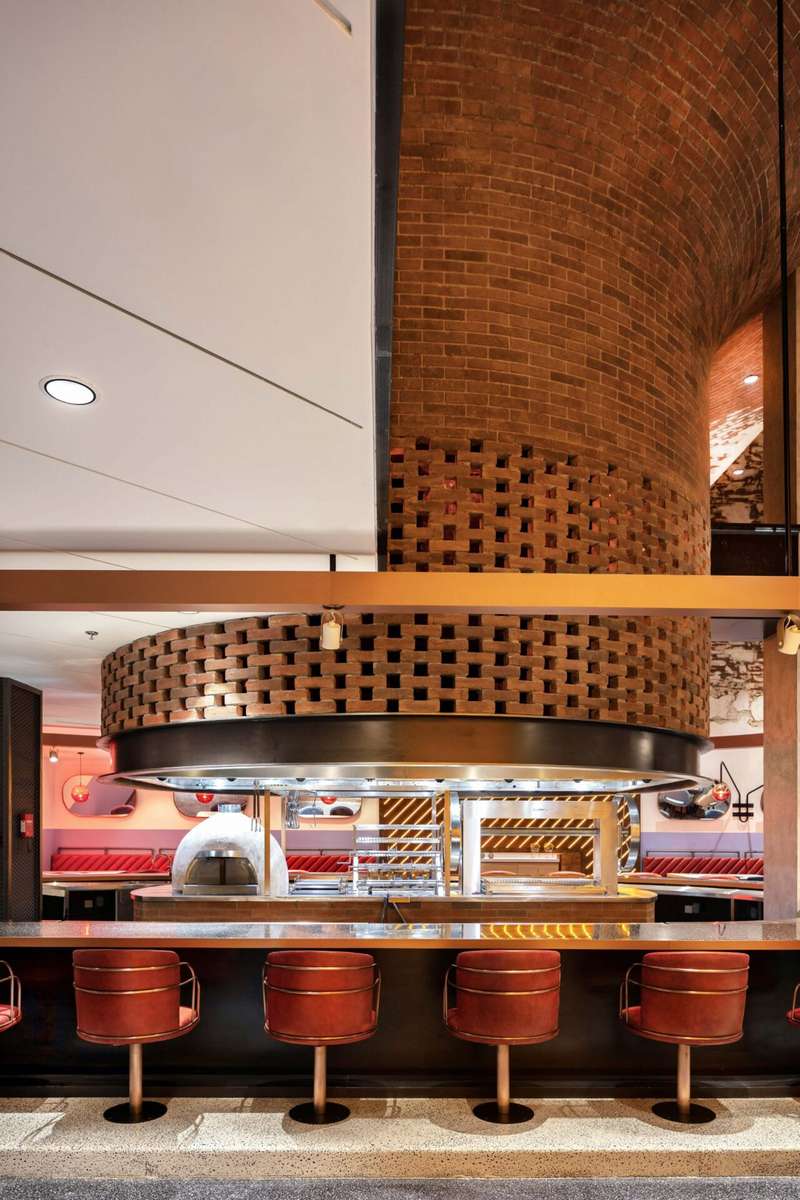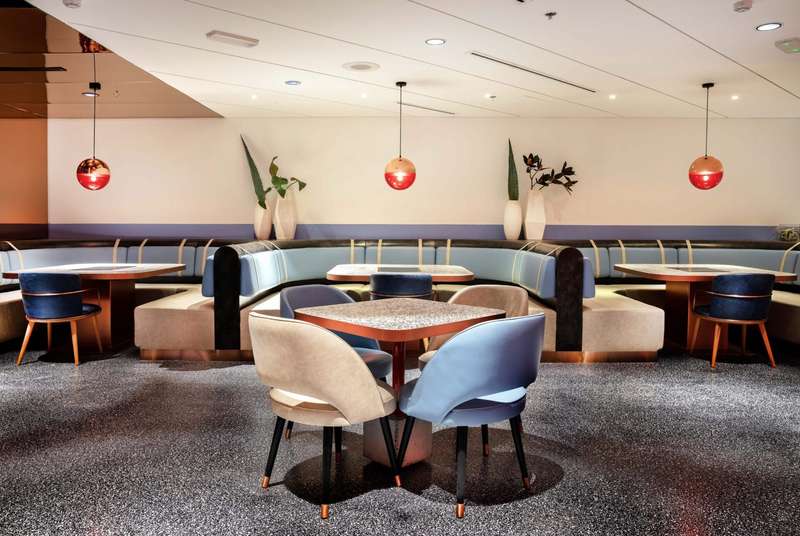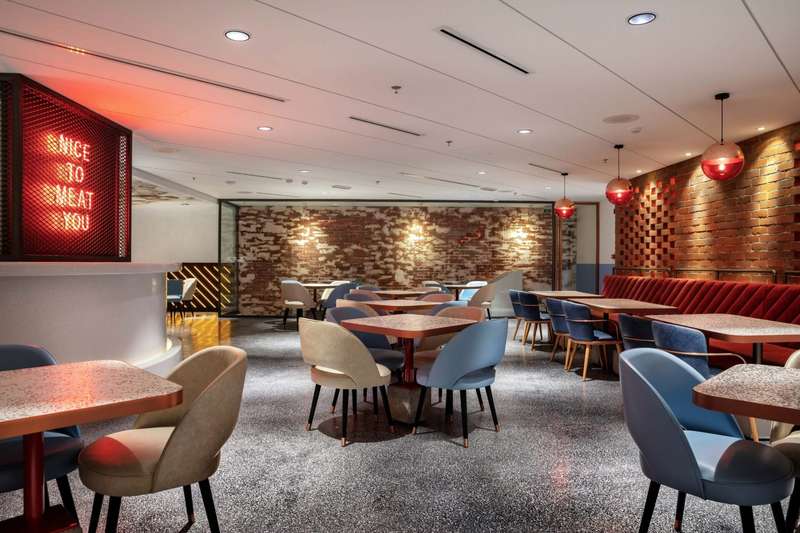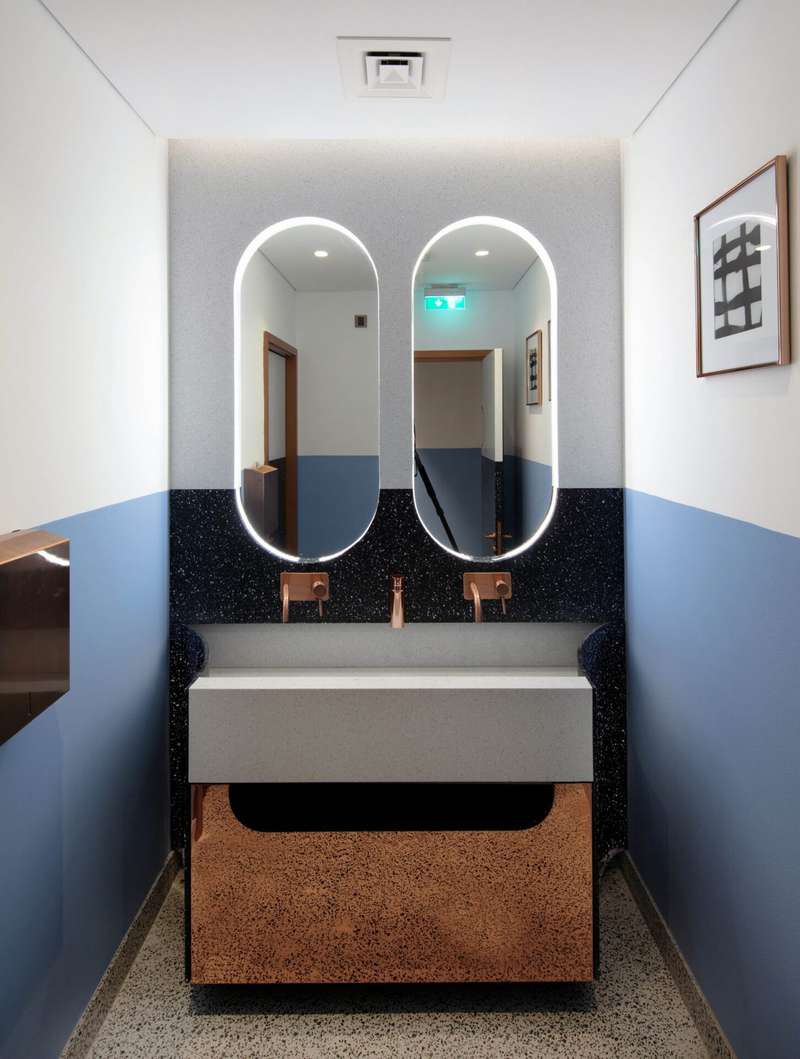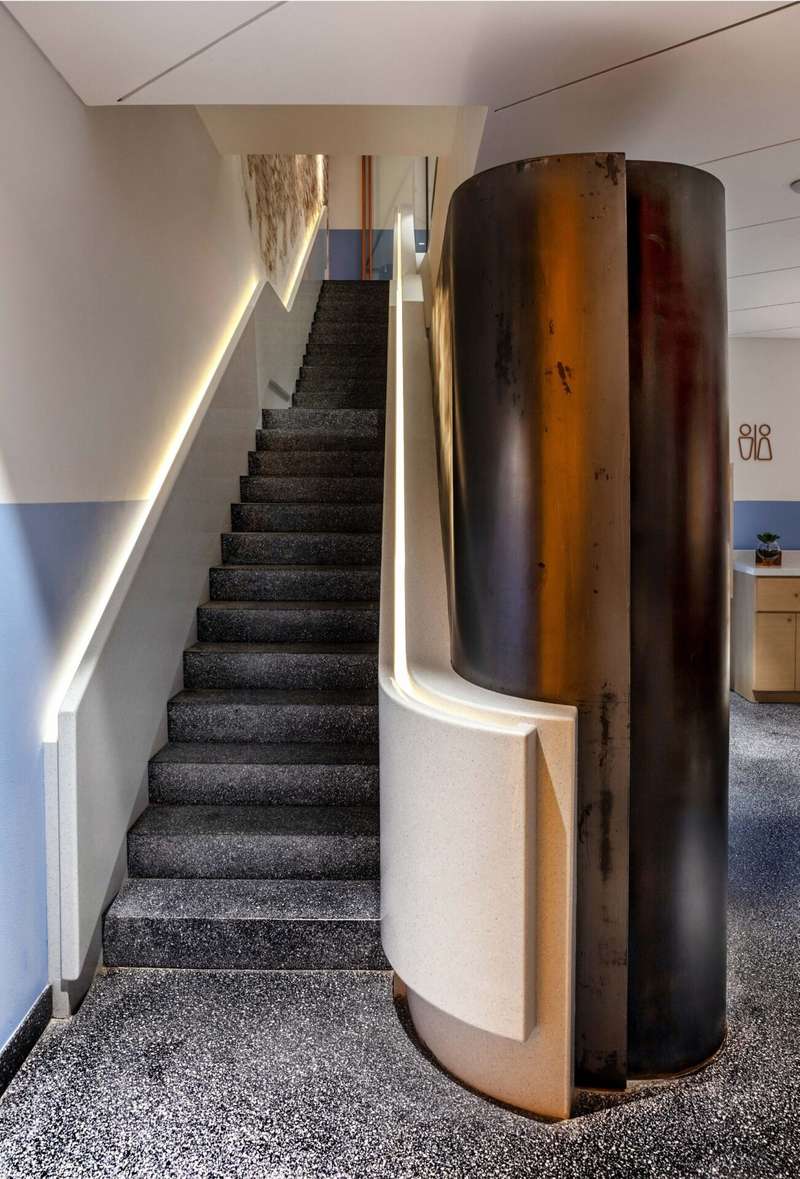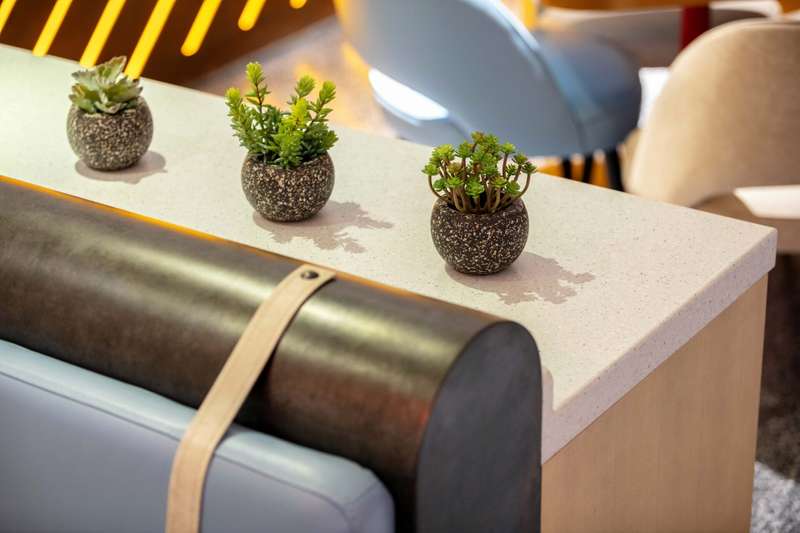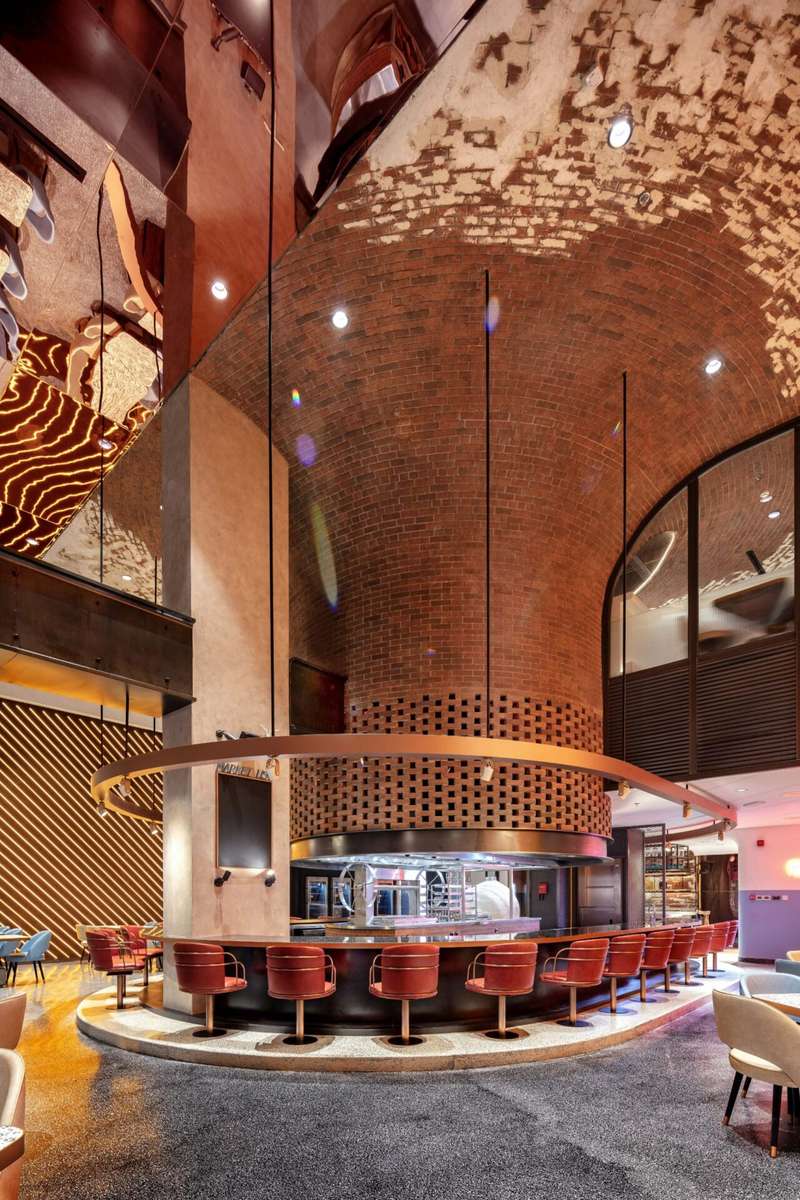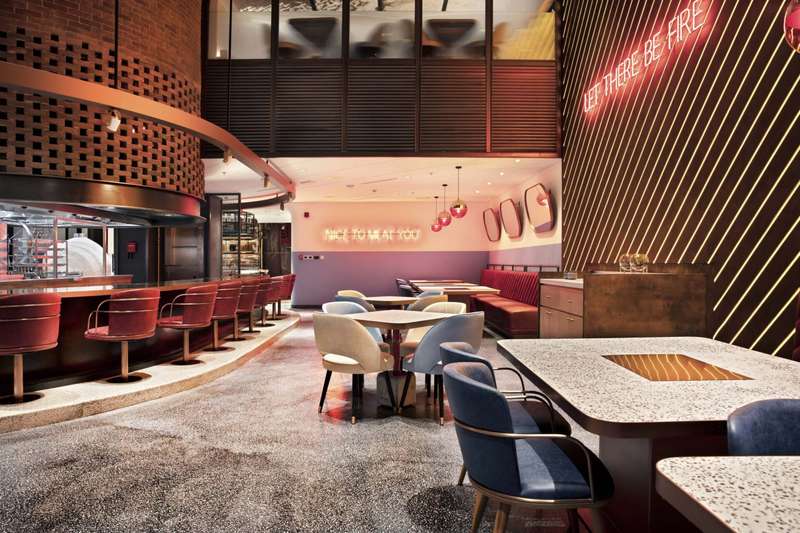 Atmosfire Restaurant is a 6,000 sqft dining destination that specializes in barbecue and grill, featuring stunning Restaurant Interior Design by 4SPACE. From branding to execution, every detail was meticulously managed to ensure a perfect outcome, resulting in a stunning brand new vintage vision that blends history and tradition with innovation and inviting appearance.
The restaurant's design concept centers around a massive brick hood brazier that spans from the floor to ceiling, serving as the focal point of the space. The open fire pit creates a striking visual element that guests can enjoy while feeling entertained and a part of the culinary action.
4SPACE incorporated Terrazzo into most of the spaces, including the floor, walls, tables, and countertops, to achieve the desired contemporary yet classic look. The design features corten steel walls on the ground level with ember linear lighting inspired by the grilling effect.
To maintain a seamless design, the angled 'grill effect' lines were incorporated into the banquettes seating. The brick effect on the ceiling and walls creates a shift between sleek surfaces to an aged appearance, providing an atmosphere of classic history.
The Restaurant Interior Design features mild black steel for the meat agers cabinet and the pit area with copper finishes, continuing the design theme of contemporary and aged imperfection. The mezzanine floor presents a pleasant surprise, with perfect lighting creating a light yet calm dining atmosphere.
A variety of materials was used to allow maximum creativity and multiple viewpoints, including 100% leather upholstered dining chairs. Rotating chairs were designed and installed around the central pit area to ensure perfect comfort while allowing guests to observe live cooking in the central barbecue pit and take photos and videos for their shares and memories.
As a final touch, 4SPACE added a copper mirror to the ground floor ceiling and the mezzanine wall to give the illusion of space. Atmosfire Restaurant, located on Jumeirah Road, Umm Suqeim 1 across Saga World, is more than just a restaurant – it is a dining destination and an Instagrammable place!