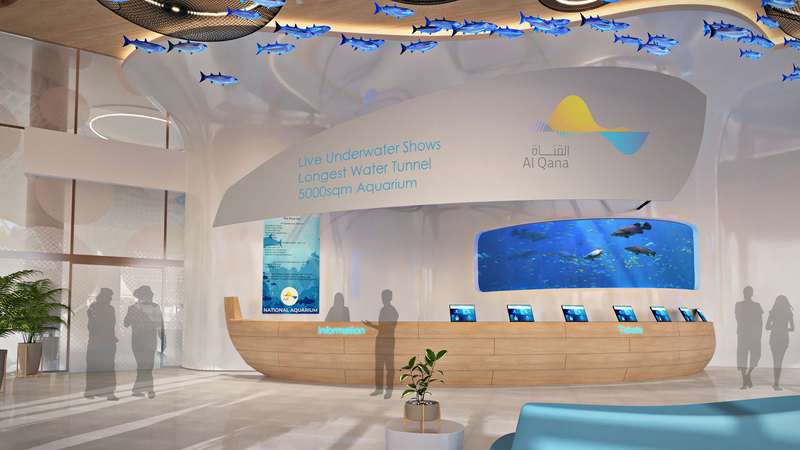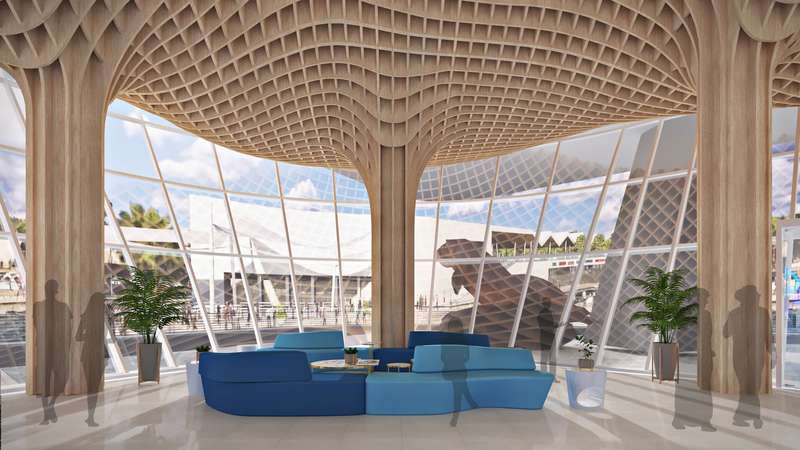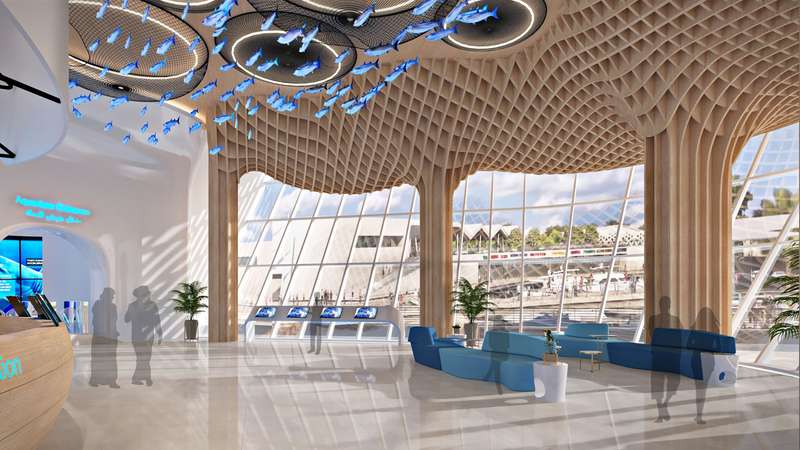 Al Qana National Aquarium in Abu Dhabi is a true wonder of the world, boasting one of the largest indoor aquariums that showcases thousands of species that were typically unknown. As one of the leading interior decoration companies in Dubai, 4SPACE is thrilled to have designed this magnificent space and bring its essence to life.
Upon entering the aquarium, visitors are immediately greeted with a grand lobby, which is a huge public space that offers breathtaking views of the oceanarium and the outdoors. The lobby features a double-height ceiling and full glass walls that allow natural light to flood the space and create a bright and airy atmosphere.
The ceiling of the lobby is particularly impressive, as it is inspired by the nets used by local fishermen and a school of fish swimming across the waves of the sea. This design element not only adds a unique and authentic touch to the space, but it also serves as a beautiful reminder of the importance of marine life and its relationship with local culture.
Spanning over 10,000 square meters, the Al Qana National Aquarium offers visitors an unforgettable experience with its diverse range of aquatic species. From rare and exotic fish to majestic sharks and stingrays, there is something for everyone to marvel at. The aquarium also features interactive exhibits and immersive experiences that allow visitors to learn about marine life and ecosystems in a fun and engaging way.
In conclusion, Al Qana National Aquarium is a true gem of Abu Dhabi, showcasing exceptional interior design that is a testament to the expertise of interior decoration companies in Dubai. Whether you're a marine enthusiast or simply looking for a fun day out, this aquarium is not to be missed.