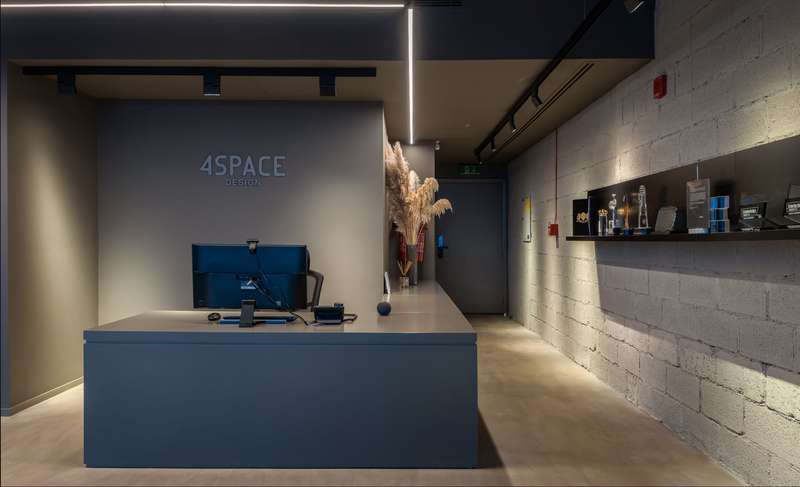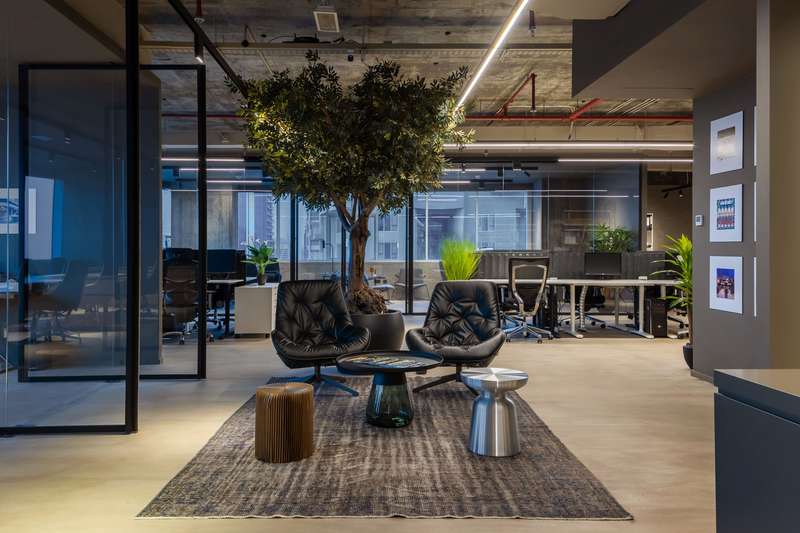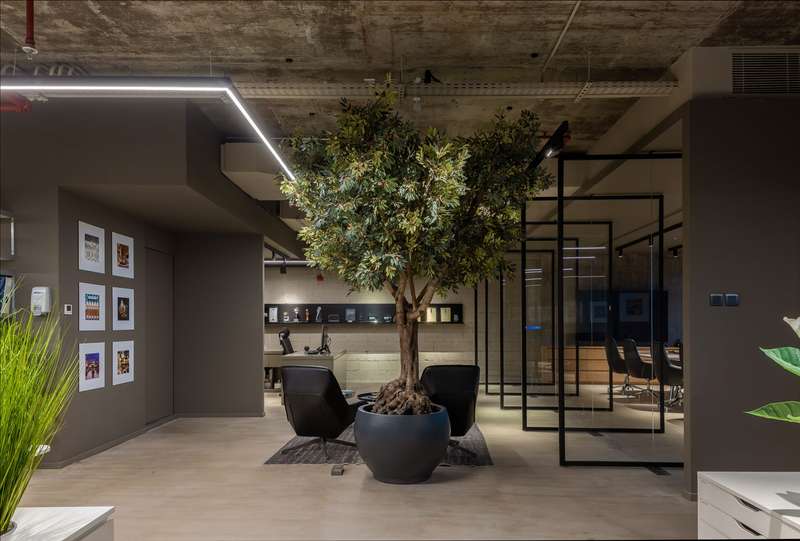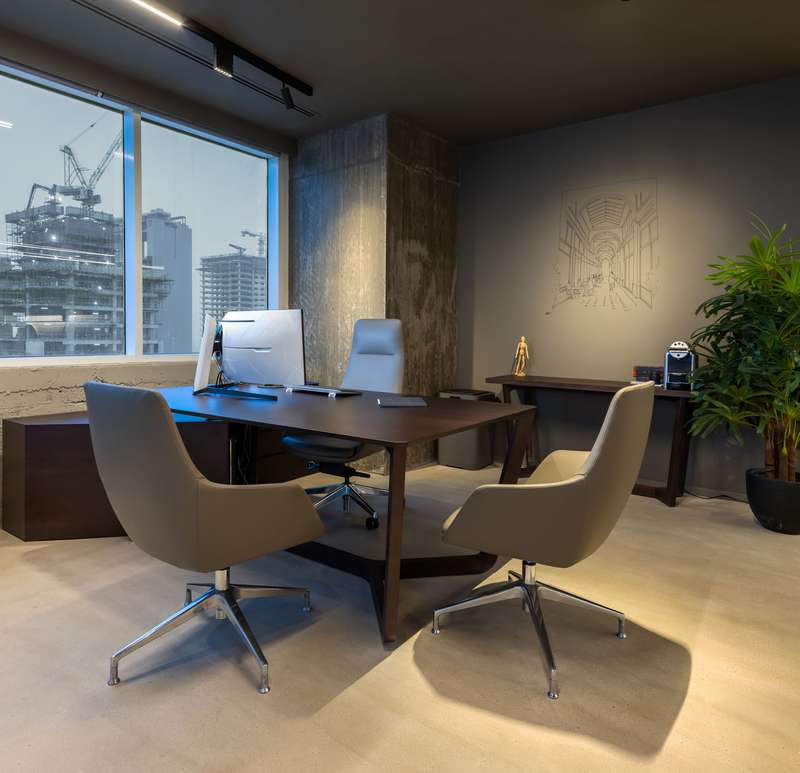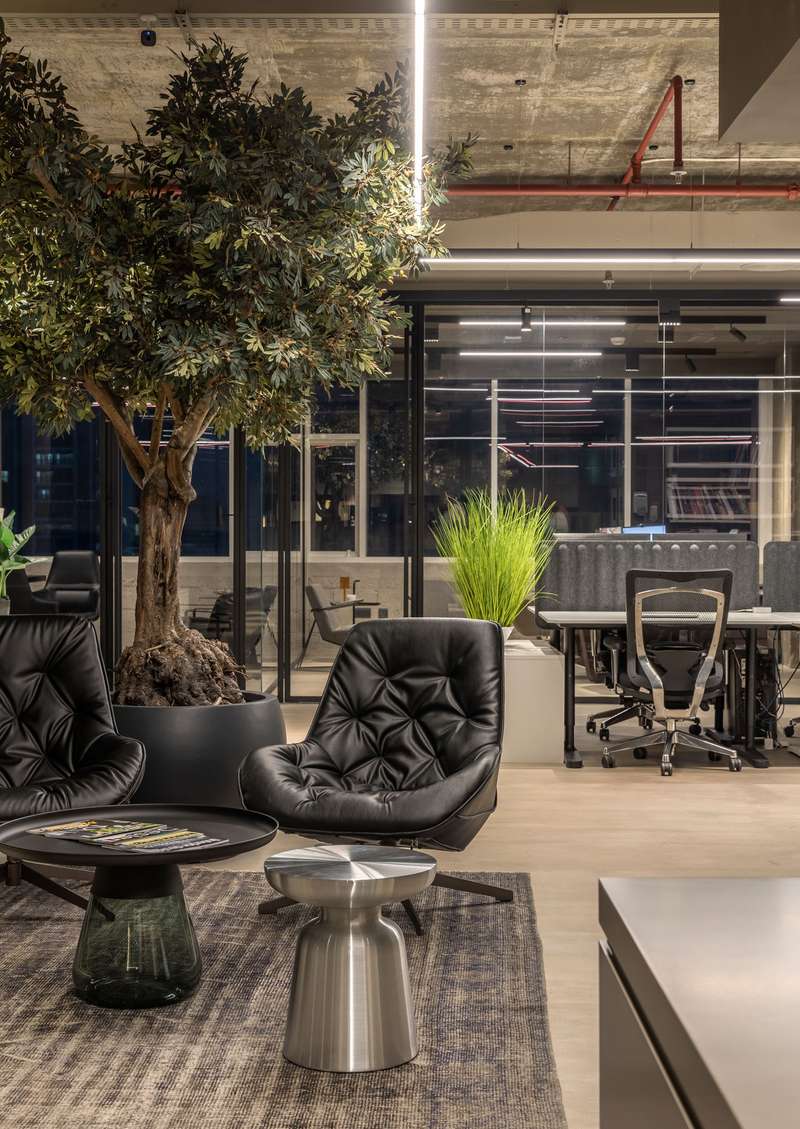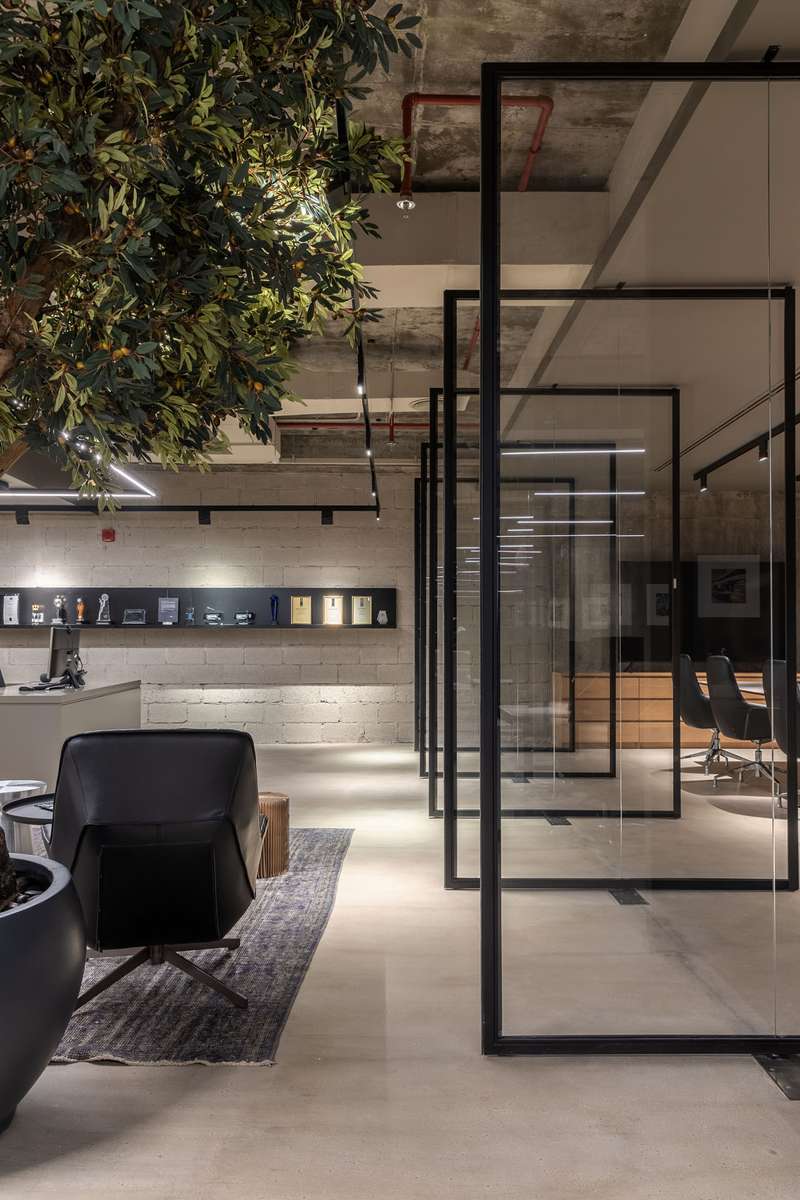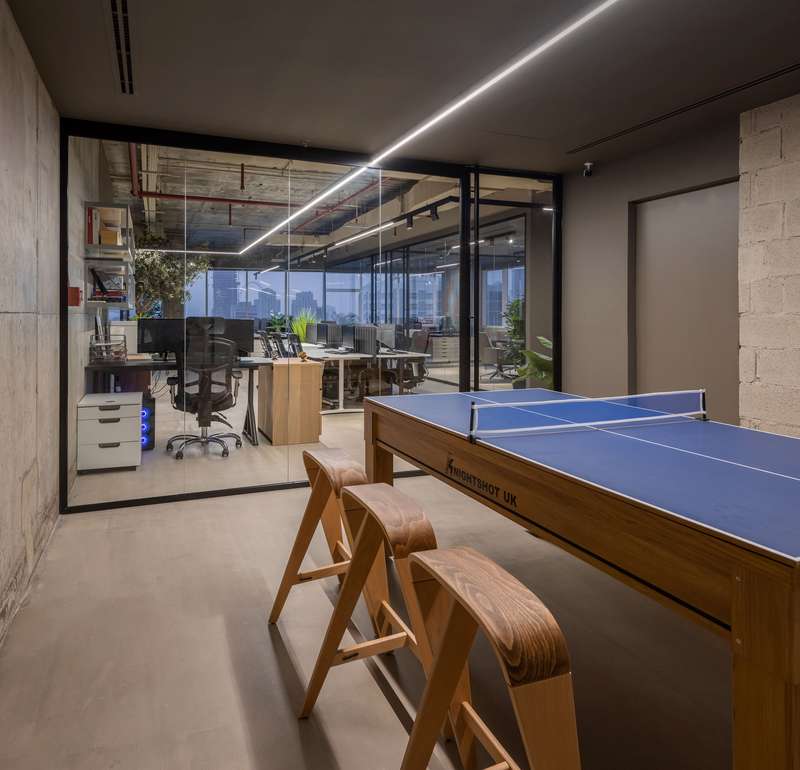 "When brutalism meets minimalism with a twist of industrial". 4SPACE has paired unfinished concrete breeze blocks with a smooth monochromatic pallet and verdant trees to nod to biophilic living. Richly covered modern furniture, exposed piping, stainless steel accessories, and fluorescent lighting create exciting spaces for work, meetings, and play.
The exposed breeze block walls are treated with sealer material to enhance and preserve the brutalist look. It's raw, unfinished, and playful. Modern angular lighting bounces light throughout the open spaces and communal workstations. The central atrium of the offices boasts a beautifully preserved, semi-artificial olive tree that has been hand-fashioned by craftsmen in Dubai. The trees have come from historic groves across the region. Olive trees are known to flourish until they are several thousands of years old. Introducing biophilic design elements into a space can help alleviate stress, improve cognitive function, and enhance mood and creativity. The space is multi-functional, with open spaces for teams to assemble, but the team can create private spaces with impressive pivotal doors for important meetings.
The most exciting key features are the olive tree, concrete and exposed breeze blocks, the neutral monochromatic color scheme and the open ceiling concept with exposed industrial metal piping.