Interior design firms are reinventing what it means to be luxurious in the vibrant and opulent United Arab Emirates (UAE). These organisations are setting the standard for elegance in the UAE design industry with their unmatched vision and dedication to quality. Join us on an exciting journey as we investigate how these forward-thinking businesses are reinventing environments and establishing new benchmarks for luxury.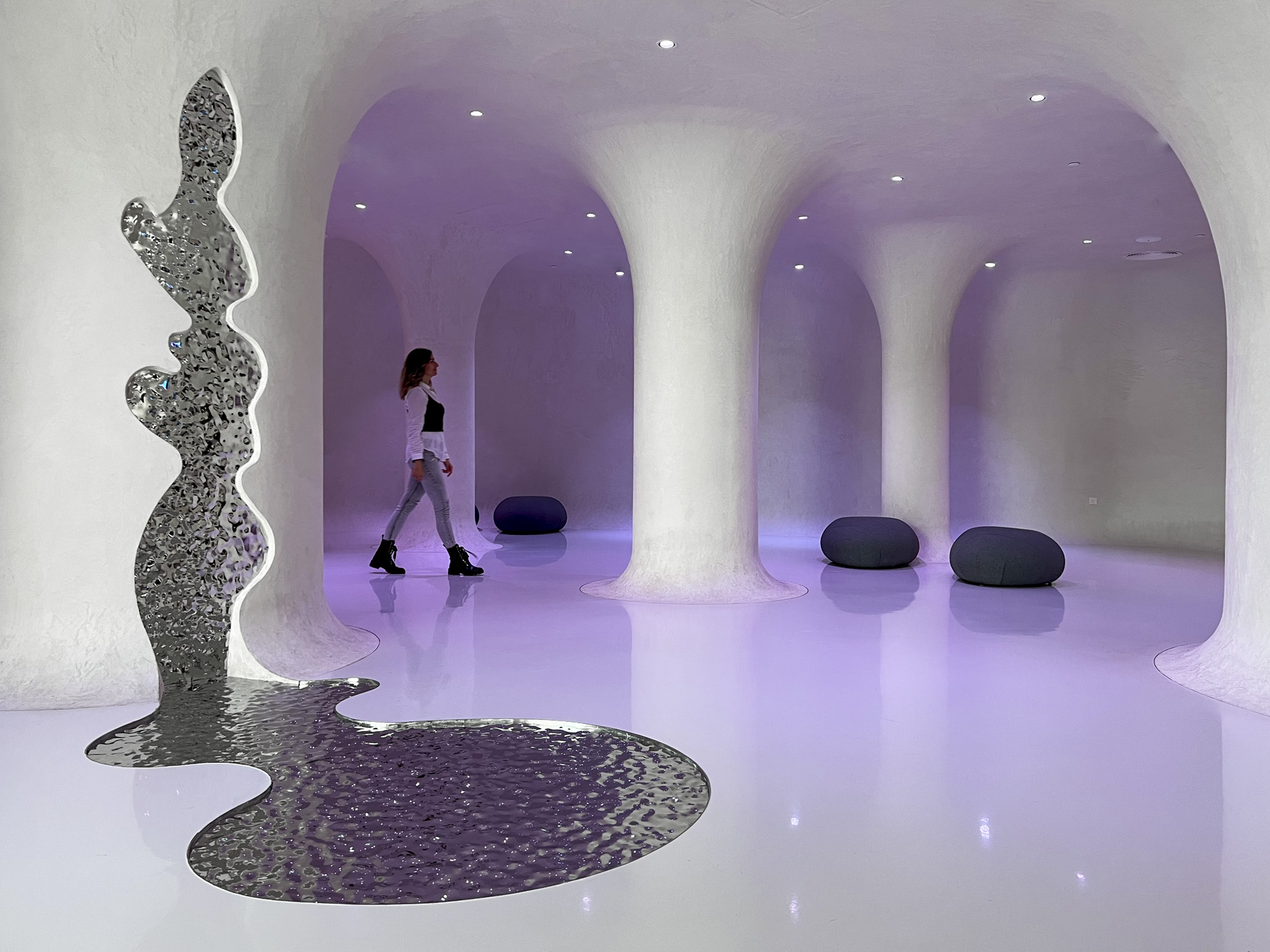 Embracing Extravagance
The interior design companies in the UAE have mastered the art of excess. To create environments that ooze luxury at every step, they deftly combine expensive materials, complex decoration, and superb craftsmanship. These businesses spare no expense in crafting settings that convey a feeling of grandeur and elegance, from opulent homes and high-end hotels to exclusive boutiques and dazzling entertainment venues.
Tailored Experiences
Interior design firms in the UAE are aware of the value of customised experiences as they work to redefine luxury. They go beyond aesthetics and into the personalization realm, designing custom spaces that satisfy each client's particular needs and objectives. Each component is carefully chosen to reflect the distinctive personalities and sophisticated tastes of the space's users, from the furniture and lighting to the colour palettes and textures.
Fusion of Modern and Classic
The seamless blending of modern and classic elements is one of the defining characteristics of interior design in the UAE. Design firms expertly combine modern design concepts with classic aesthetics to create environments that radiate a sophisticated and well-balanced elegance. They create settings that highlight both the present and the rich cultural past of the UAE by fusing cutting-edge technologies and novel materials with artisanal craftsmanship and elaborate detailing.
Opulent Materials and Finishes
The use of fine materials and finishes is frequently considered a sign of luxury. The best materials for interior design projects are imported by UAE firms, including rare marbles, exotic woods, gleaming metals, and luxurious textiles. These lavish materials enhance each space's aesthetic appeal and produce an atmosphere that is nothing short of remarkable when combined with rigorous attention to detail and impeccable execution.
Unparalleled Attention to Detail
When it comes to attention to detail, interior design firms in the UAE spare no effort. From the elaborate ceiling designs to the placement of priceless artworks and the choice of statement pieces, every detail of a project is carefully examined. These businesses are aware that a location may be transformed from luxurious to absolutely outstanding by carefully executing even the slightest details.
Iconic Hospitality and Retail Designs
Interior design firms have a significant impact on the development of the UAE's world-class hospitality and retail industries. They design extraordinary hotel rooms, stunning lobbies, decadent spas, and opulent retail spaces that enthral and capture tourists. These recognisable designs enhance the UAE's standing as a premier luxury travel destination by creating the ideal environment for outstanding encounters.
Interior design firms in the UAE are pushing boundaries and producing amazing environments that personify elegance, wealth, and refinement. They are redefining luxury. These businesses continue to influence the UAE's luxury environment through their dedication to extravagance, bespoke experiences, synthesis of modern and classic aesthetics, use of sumptuous materials, unmatched attention to detail, and iconic designs in the hospitality and retail sectors. Explore a world where luxury is redefined and see for yourself the innovative elegance created by these forward-thinking companies in the UAE.