VR PARK Dubai was designed by 4SPACE to challenge the reality and let visitors experience an extreme level of virtual reality. The average built-up area is 6100 sqm on two floors and it is located at level 2 in Dubai Mall.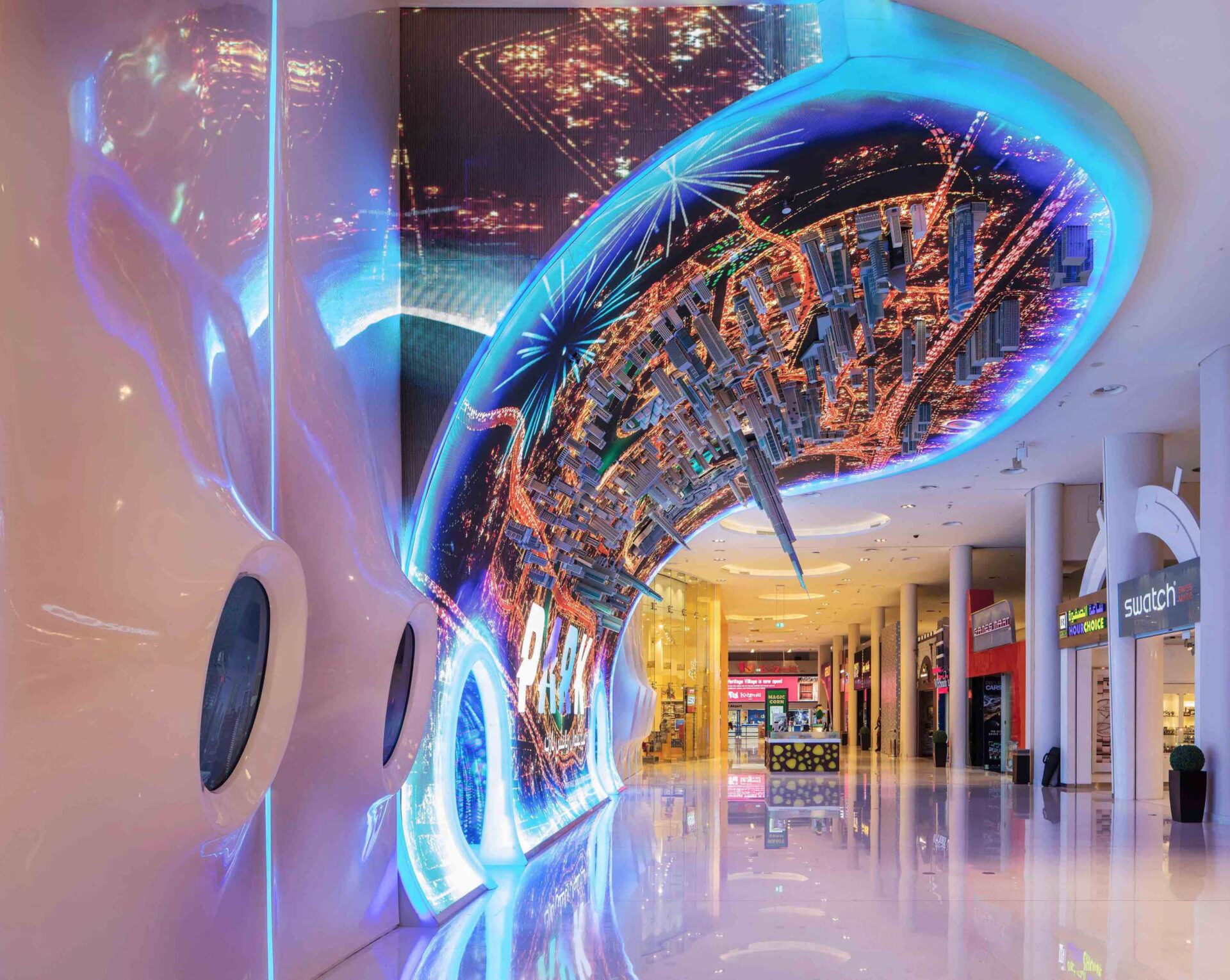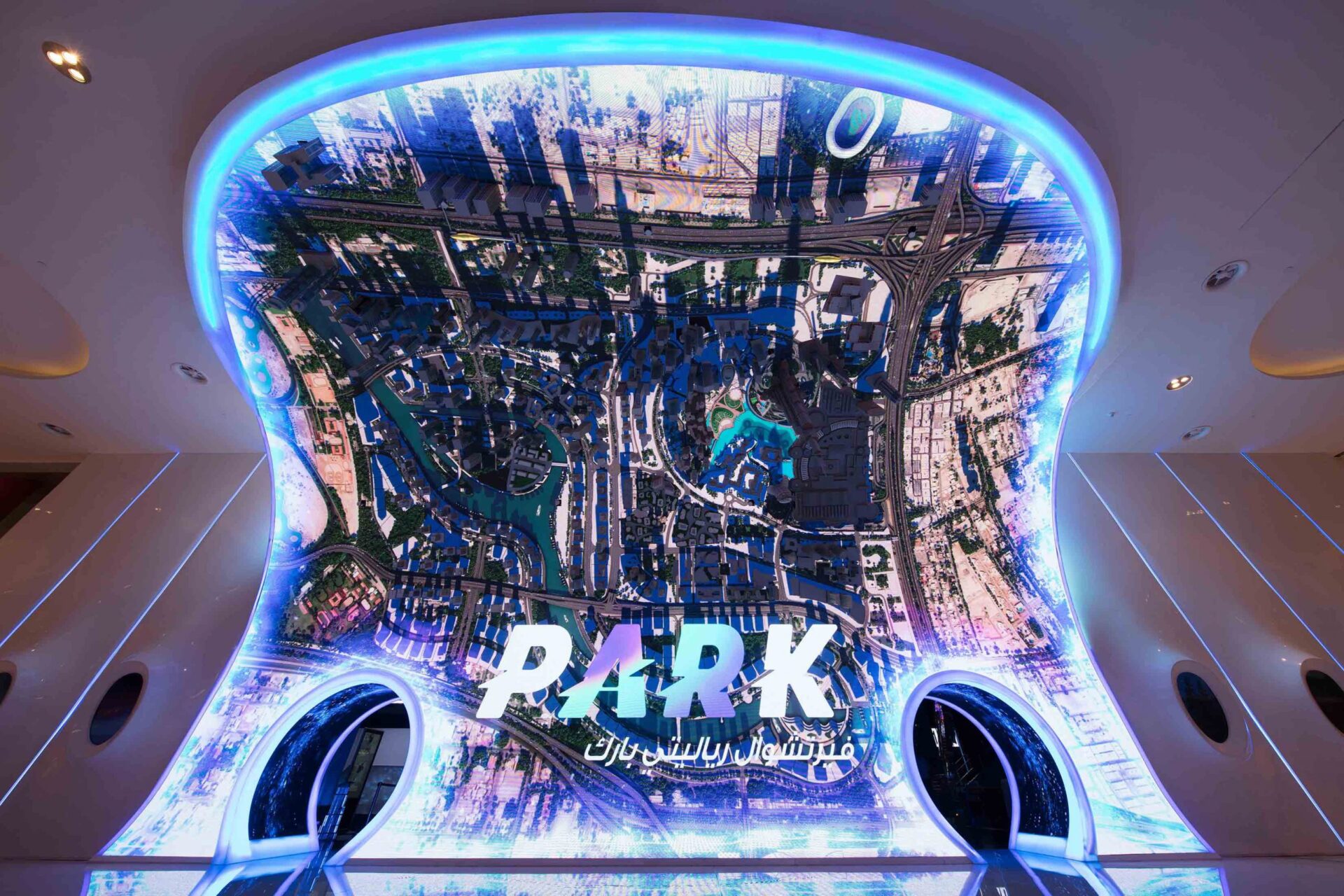 Travel thru space as you enter this futuristic upside down virtual reality theme park. 4SPACE is truly honored to share its design expertise and elevate the dream of a distant future. The design concept of Upside Down Futurism is very challenging, yet we believed that this will be the seed of upcoming trend.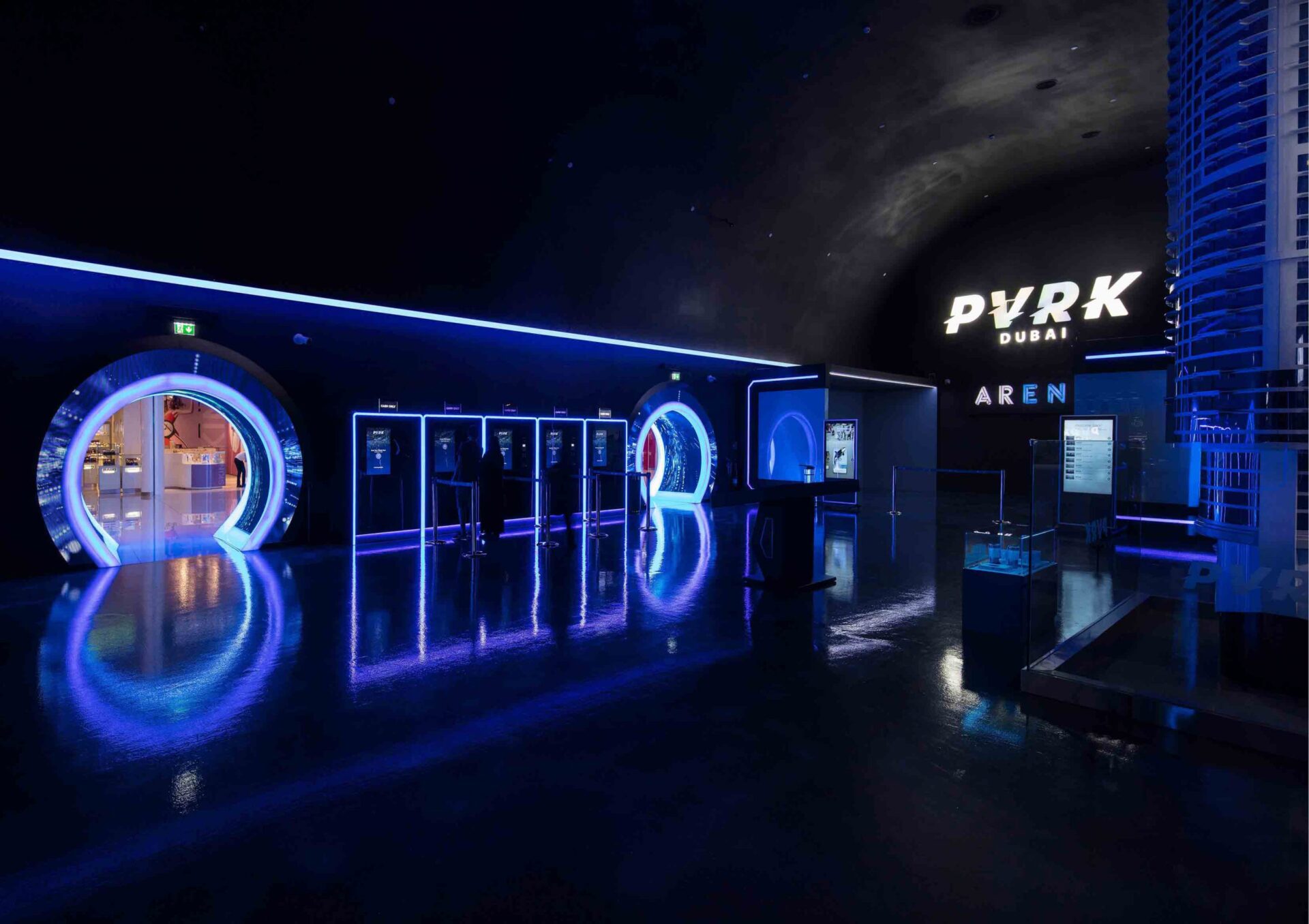 On the façade of VR PARK Dubai, 4SPACE crafted an innovative, hip, and delightful design strategy thru the modern technology of the digital world. A huge 90 degree curved LED display screen panel along with complete cityscape buildings of Dubai downtown bent upside down was designed with an intention to tell the people about the magnificent experience that they are going to have inside. The giant LED screen is showcasing the day and night of Dubai downtown with interesting animations. The entrance is inspired by the portals tubes that can be seen in sci-fi movies and it is illuminated with a futuristic approach.
The focal point of the entire theme park interior is the giant model of Burj Khalifa hanging upside down from the top ceiling till the floor. 4SPACE started the initial concept sketch with the upside down Burj Khalifa and this was the most thought-provoking part of the entire project. 4SPACE deliberately collaborated with the theming company to get the proper proportion, finishes, look and feel of actual Burj Khalifa. Sleek colors and extraterrestrial geometric shapes are very eminent with a combination of metal gloss for strict elegance.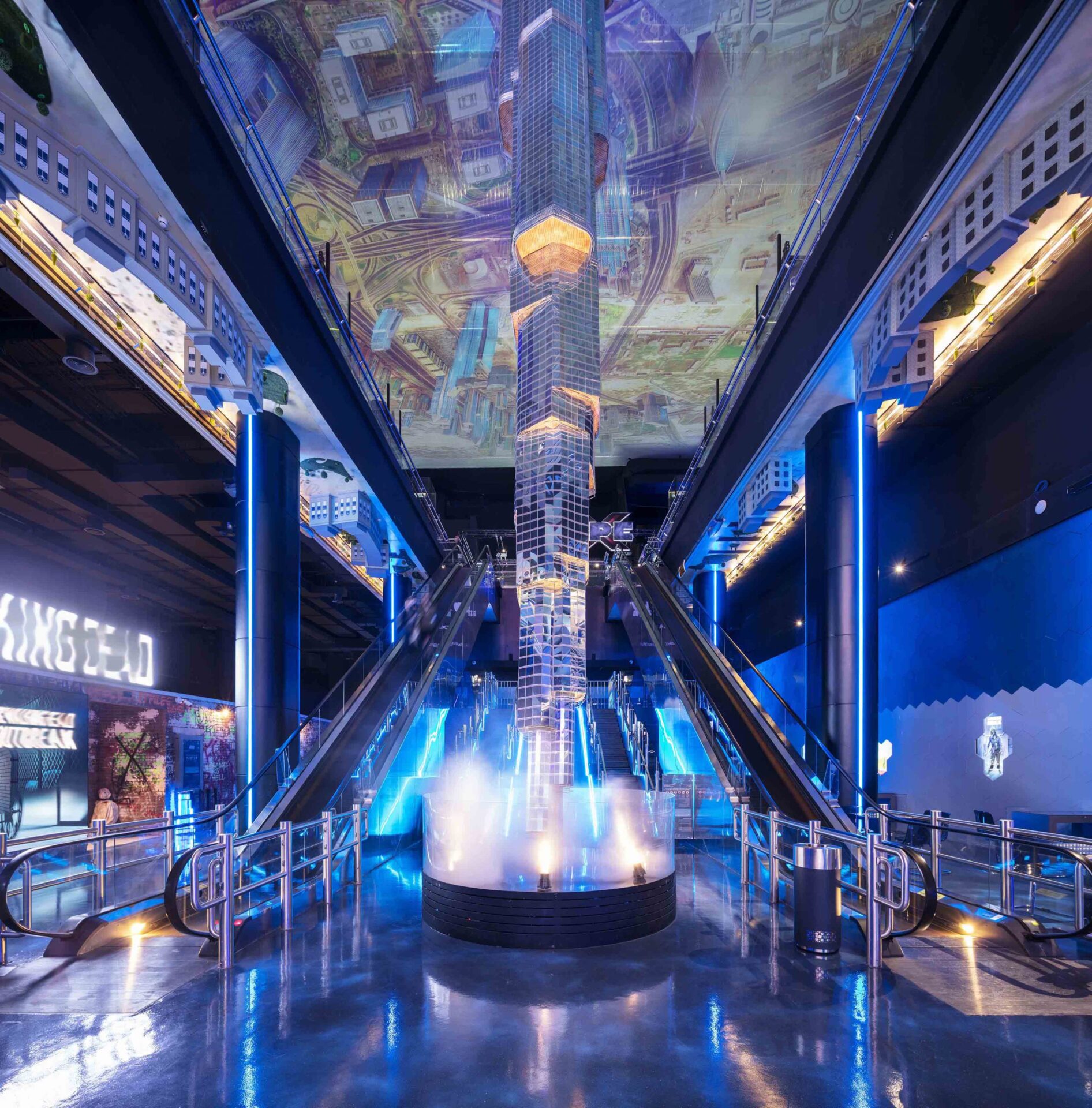 Another remarkable space is the Dubai Drone entrance that has a resemblance to a time travel portal. It is illuminated with acrylic diffusers which are giving stunning blue ambiance. The descending years above the arches gives an idea of the time traveling concept. And the side walls provided with Blue linear LED light strips with a digital pattern.
In addition to the great interior is the public toilet that has an extraordinary twist. The toilet has an upside-down concept too. The floor wooden parquet was replicated on the ceiling and the actual floor was made plain grey ceramics. The dummy lavatories provided above the wash basin counter gives an upside-down look.
The overall vision was executed with a strong character and an exceptionally clever concept. it is a result of proficiency, expertise, and excellence of a design professional group from 4SPACE who works together to make a unique and innovative design idea.